tbmills asked me how I made a foot-pedal cabasa mod. Here it is. You may need a vise and hacksaw to cut the carriage bolt. The method is probably similar for many different pedals. Obvioulsy, you will need to take the cabasa and pedal into a hardware store to assemble all the correct parts and check fit. You will need LocTite to keep the cabasa from loosening during use.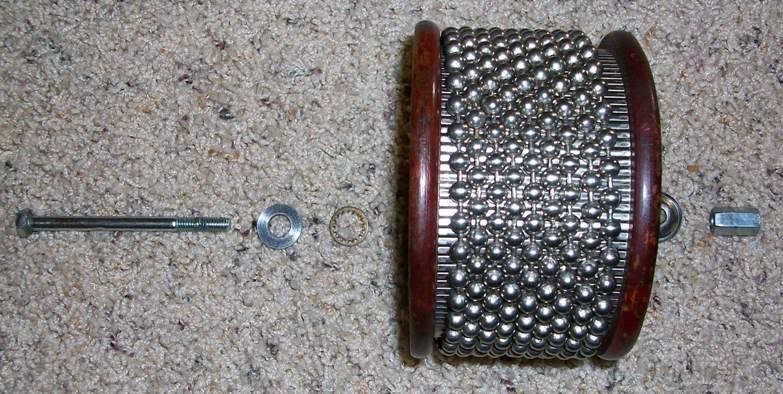 Exploded view of mounting system. From left: carriage bolt, washer, lock washer, cabasa, washer, deep nut.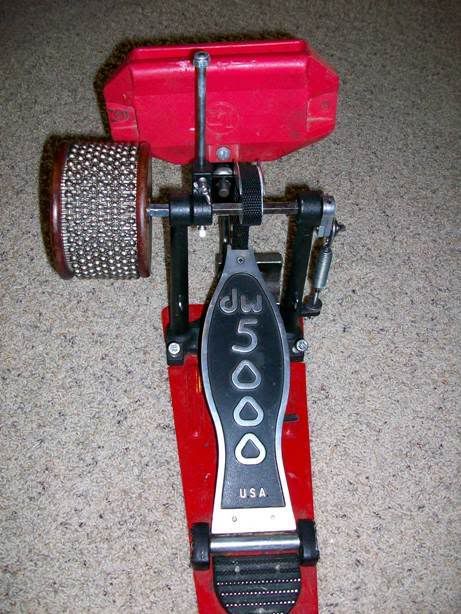 Mounted cabasa. One end of the deep nut secures the carriage bolt, while the other end screws to the end of the pedal axle. I also modified the beater, threading each end and putting a lock bolt on each end and welding a wing nut to the tension bolt that secures the beater. This allows me to retract the beater by hand for cabasa-only playing, or to extend the beater for cabasa/block playing.
Beater retracted for cabasa-only playing. This option is an improvement over the Meinl version, as it's a one-trick pony. My option allows use of another bell or block.