this thread is dedicated to the practice drumkits and drum rooms or woodsheds we use. its not meant for gig kits but as a way of looking at how we surround ourselves and set ourselves up so we can progress. see dom famularo's ideason his now famous wisdom woodshed.
so i will start: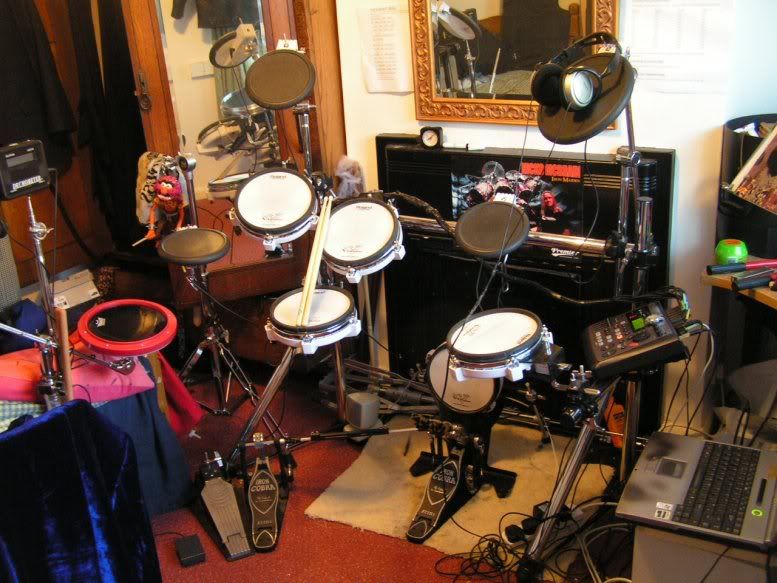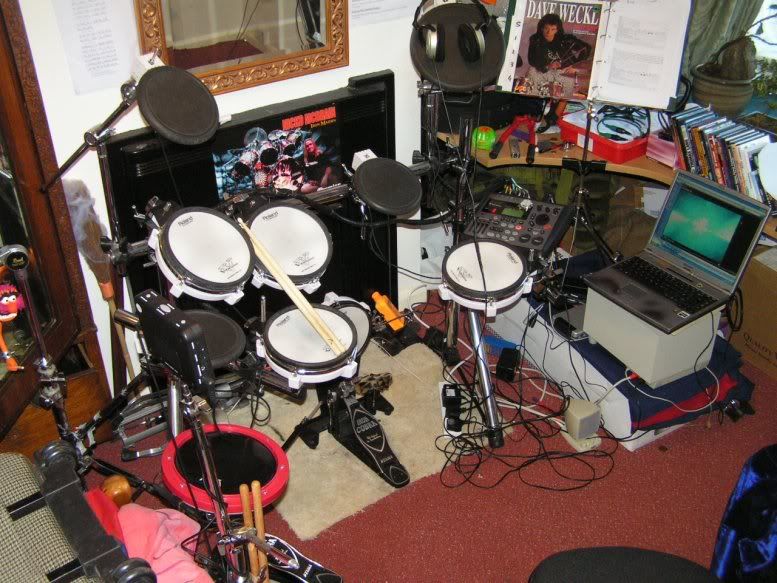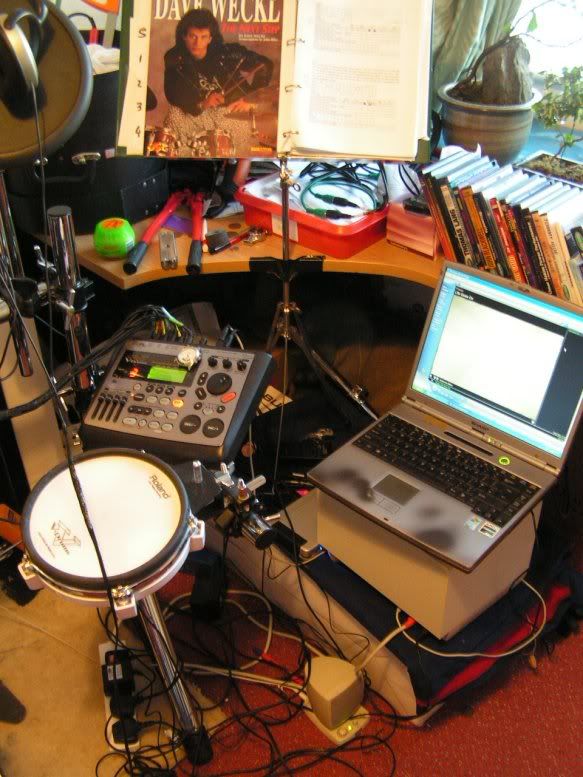 KEY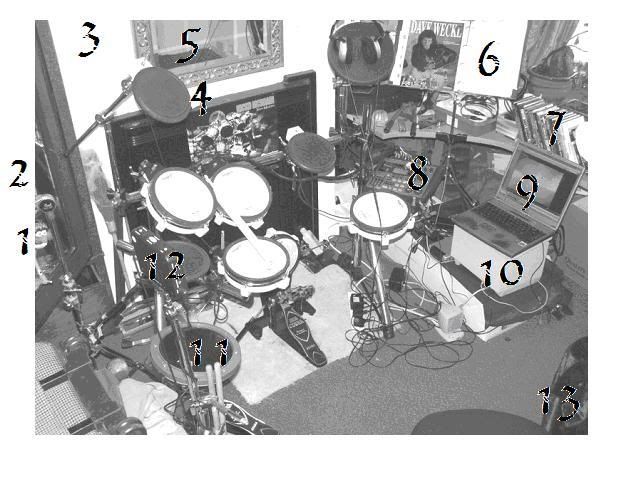 1-animal puppet
2-side mirror.
3-drills and exercises stuck to wall in plain view.
4-little clock with a second hand to time exercises.
5-front mirror with (dry-wipe) writing on it.
6-music stand with file and a work book on it.
7-my drumming dvd collection.
8-td8 drum module.
9-sharp laptop to play dvds and record ideas on cubase.
10-subwoofa and speaker system for hearing without the cans.
11-practice pad (so I can get used to an auxiliary snare.
12-drumometer connect to 11.
13-stool with my trademark blue velvet jacket.