July 29, 2011 Update: See post number 19
This is a review of a 5 piece Yamaha Stage Custom Birch drum set. I ordered this kit in Dark Silver Metallic from a dot com, on February 22 and it delivered on March 8, 2010. The purchase price was $999.00 (since lowered to $899.00), which included a Yamaha HW-780 drum hardware pack and shipping. Yamaha describes this kit as great for the beginner and the working professional. The bass, tom and snare shells are all 100% birch wood. The package includes the following:
20x17 Bass, 7-ply, 7mm
14x14 Floor Tom, 6-ply, 6mm
12x9 Mounted Tom, 6-ply, 6mm
10x8 Mounted Tom, 6-ply, 6mm
14x5.5 Snare Drum, 6-ply, 6mm
FP-7210 Bass Drum Pedal
SS-740A Snare Drum Stand (single braced)
2, CS-755 Medium Weight Boom Stands (single braced)
HS-740A Hi-Hat Stand (single braced)
The hi-hat, snare and boom stands are stable and a moderate weight. They are not on the heavy side and don't feel like they can be knocked over too easy as well. The hi-hat stand uses a tension adjustment with notches on a progressive ladder. You turn the adjustment in small increments by the click to add or decrease tension. The tension adjustment is made of plastic, which from a longevity standpoint may cause concern. The snare stand also has one plastic part, the drum lock adjuster, which makes its operation very smooth. The rest of these stands and other hardware appear to be pretty much bullet proof. Yamaha includes memory locks for most of its hardware. This is helpful when setting things up after a transport. The mounted toms and boom arms can easily be set up exactly how they were previously positioned without the need for tweaking things. All the wing nuts in the lightning bolt shape is a nice touch too.
I wasn't happy with the included bass drum pedal. To me it seemed light. I wasn't able to adjust it to a feel I was comfortable with. I didn't give it time to get used to it and replaced it with another model.
The tom tom mounting system is extremely versatile and makes it easy to position the toms in the desired position. They also have a heavy duty appearance that looks great above the bass drum. This mount has a spare hole that will accommodate other hardware. The design of this system also allows you to off-set the mounted toms on a cymbal stand without the purchase of any additional hardware. The mounting parts fixed to the toms are secured by two bolts through the birch shell. Per Yamaha, this is affixed at the nodal point, which allows the drums to vibrate freely for maximum sustain.
Out of the box, I replaced the heads so I'm not sure how the stock heads sounded. I found the drums to be fairly easy to tune. The drum sizes of this fusion kit may be smaller than some other configurations, however it does not have a small sound.
The sound, look and price point of this drum set make it a 5-star kit in my opinion.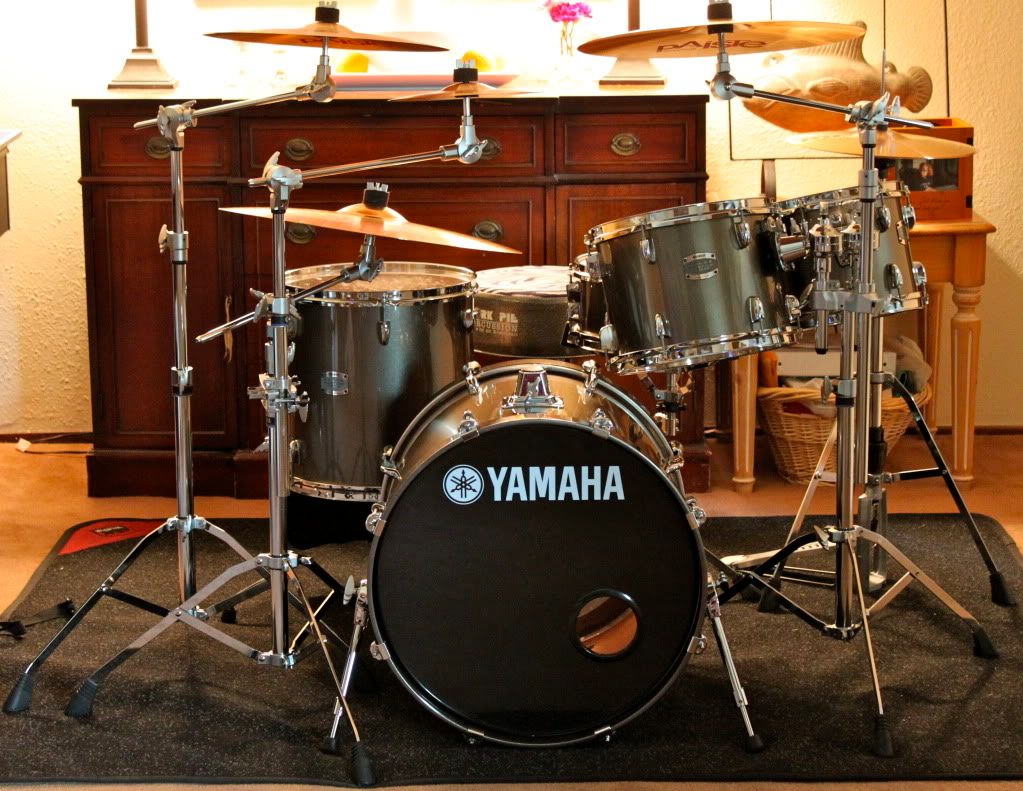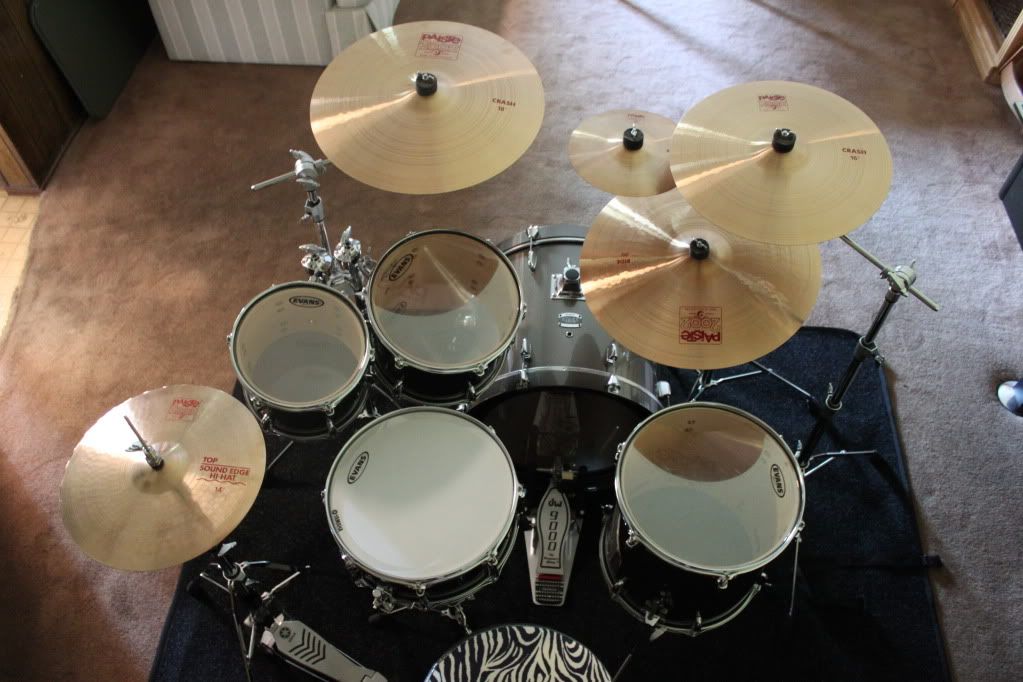 Last edited: