This isn't revolutionary, but fun to try without any cost. If your a Yamaha Drum Kit owner and want to try an offset tom configuration, this can be done without any additional hardware. Remove the 3-hole receiver from the kick drum and insert the black plug into the mounting hole on the kick drum.
Remove the two telescoping sections of a boom stand and insert the 3-hole receiver. Insure the stand legs are opened in a wide position for added stability.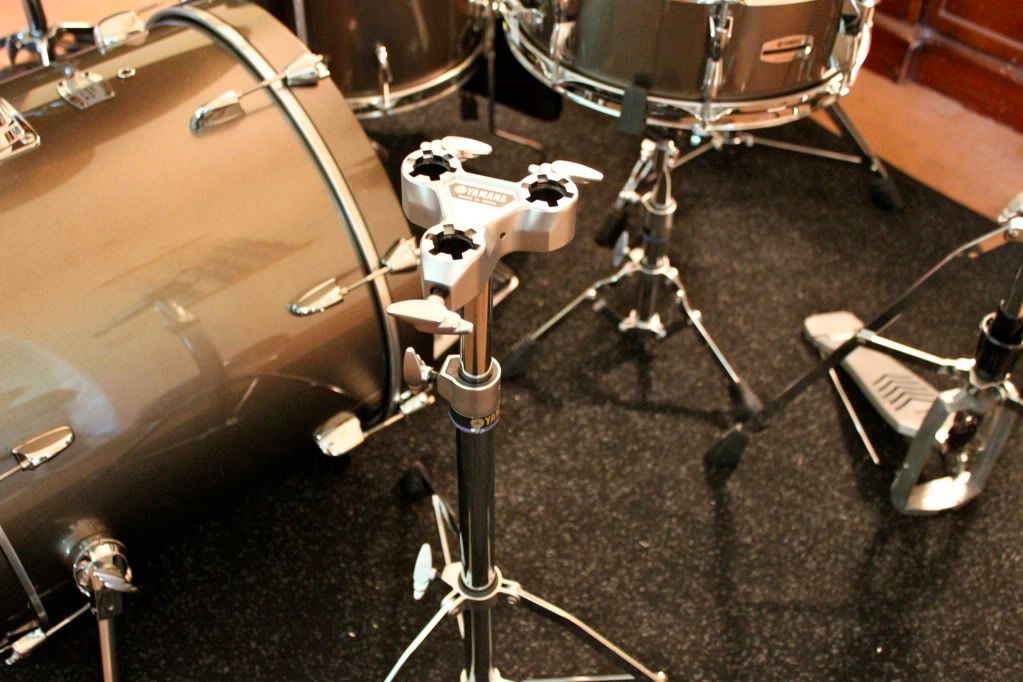 Insert the tom ball clamps into the two front receiver holes and the remainder of the boom stand into the rear receiver hole.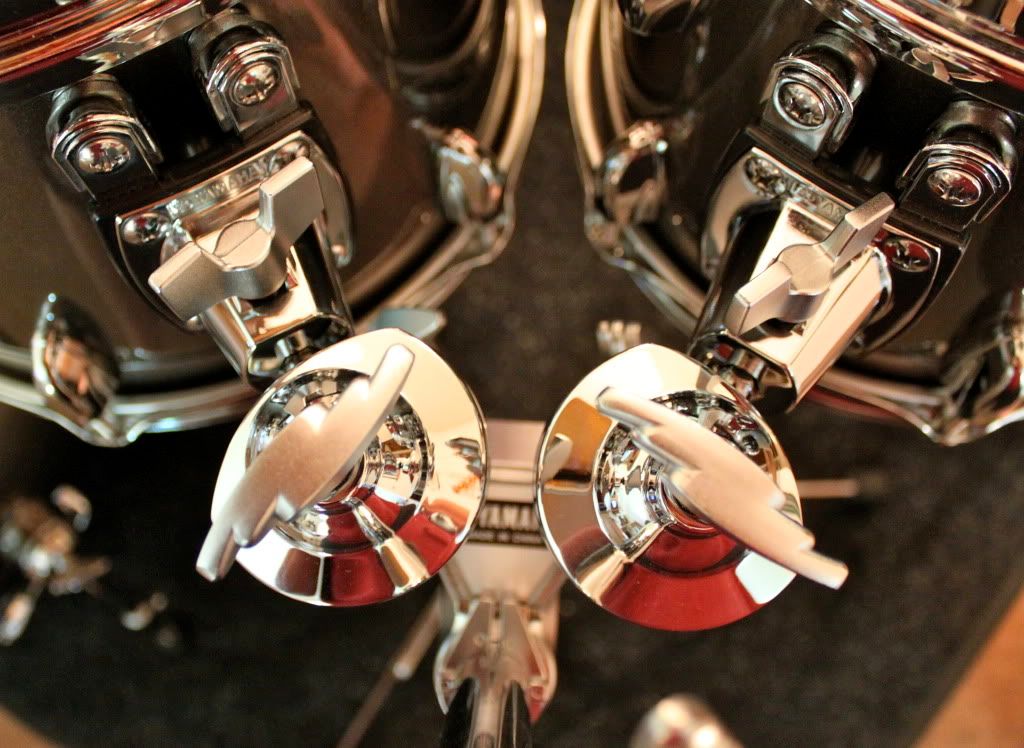 Before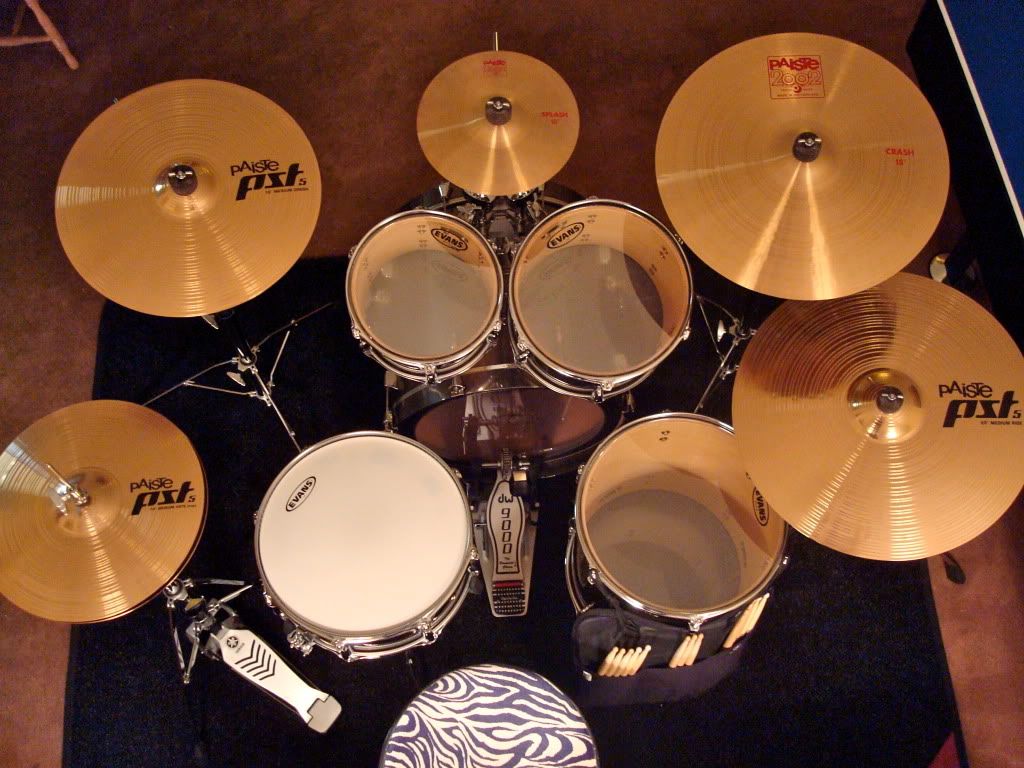 After