Where does your band practice? How are the acoustics and how large is the place?
This is my funk/rock/fusion band Tito's Wild Ride. We're getting some genesis and steely dan covers down for a festival next saturday.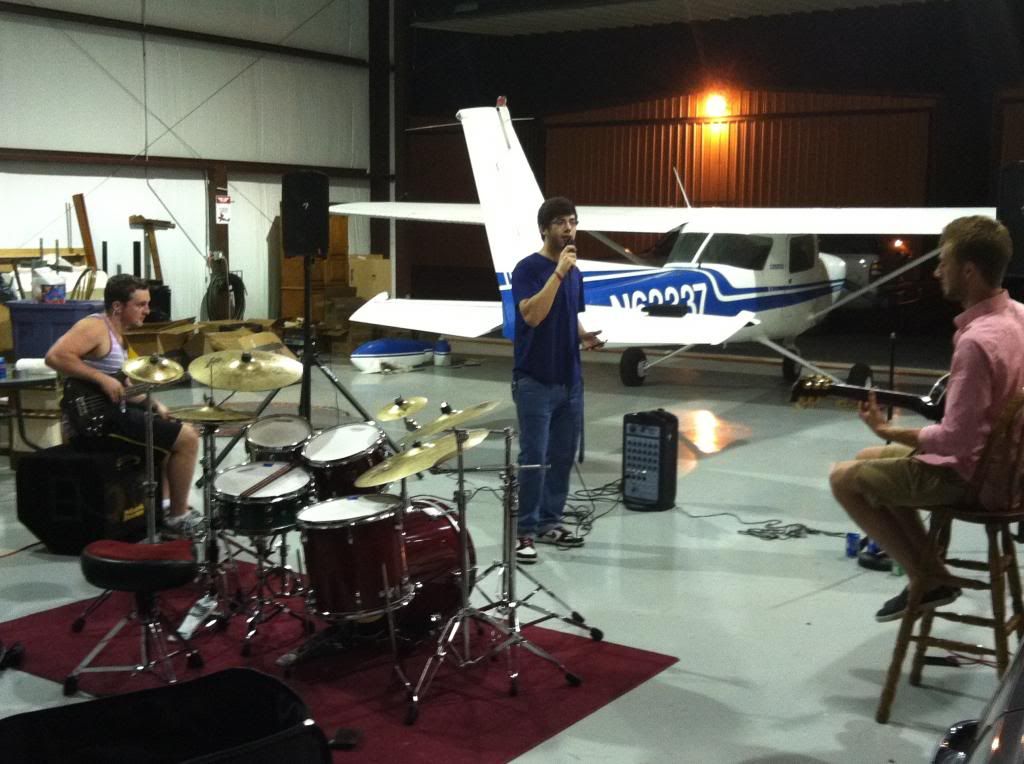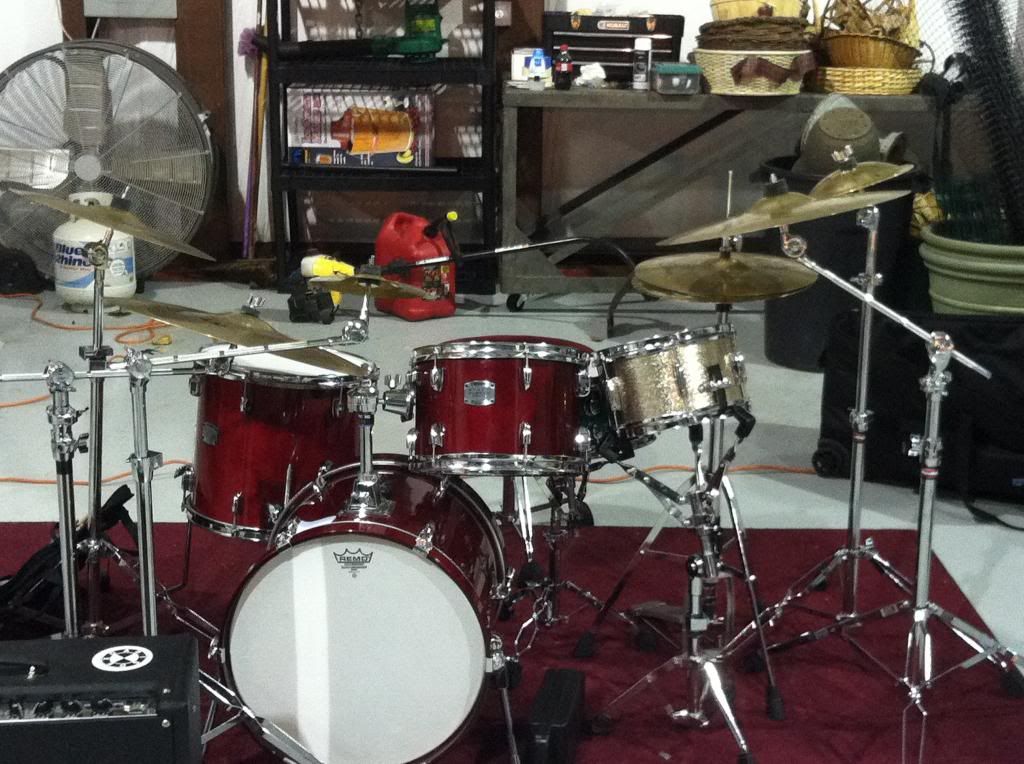 I use the gretsch popcorn snare for open-handed funk playing - but it's a tight squeeze trying to get my left hand in there. I need to invest in a rack that can hold both my 12" tom and this funky little snare drum. Any ideas?