So i'm lurking through my local craigslist, posting an add for an acoustic guitar, and of course i'm looking to see if there are any deals, when I stumble on this gem...
http://wausau.craigslist.org/msg/1045716379.html
The listening price isn't too bad, but then they say the new price is $750! Having never heard of this brand, i do some investigating.
Apparently they are a German drum making business, and do have some kits listed at around $700, but they aren't this kit. So I'm looking through some of their kits and I find a few with bass drums like this...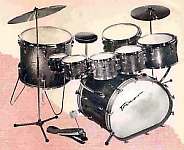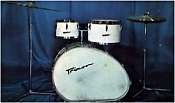 Can anyone tell me why some of their bass drums are amoeba shaped? Anyone played on one like this?