I had a friend's band pick up a Truth Endorsement, which led to him selling his old rig. They're going out touring last month, and had some last minute expenses needed to make ends meet, and he sold all his old gear for dirt cheap. I ended up buying it from him earlier yesterday evening, all items listened/pictured below.
Pork Pie Little Squealer Shell Pack ("Custom painted" by the previous owner)
A Custom 14" Mastersound Hi-hats
17" A Custom Projection Crash
19" A Custom Crash
Tama Iron Cobra Two-leg Hi-hat stand
2 Tama double braced convertible boom stands
Tama Iron Cobra Double Kick Pedals
Tama double-braced snare stand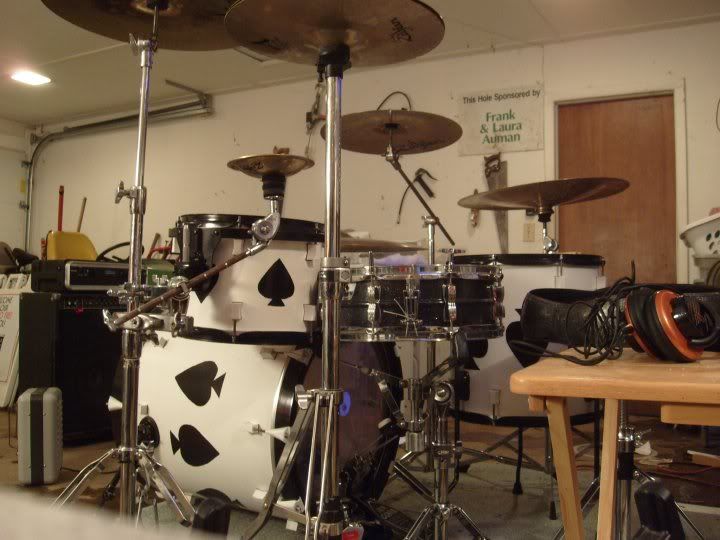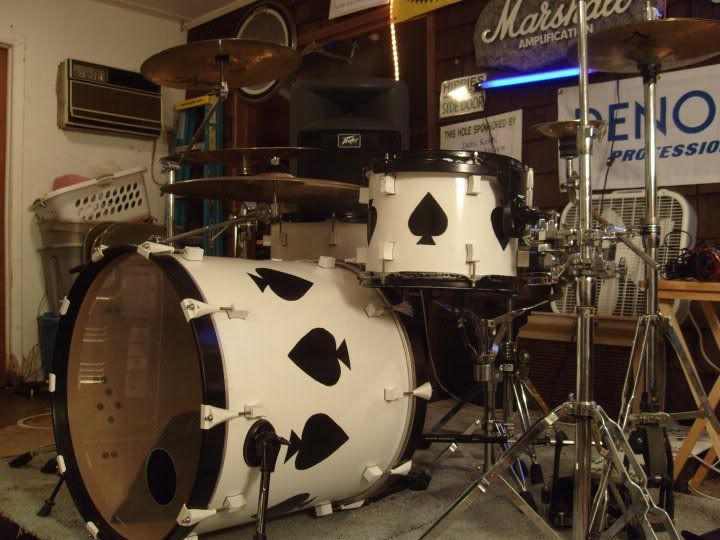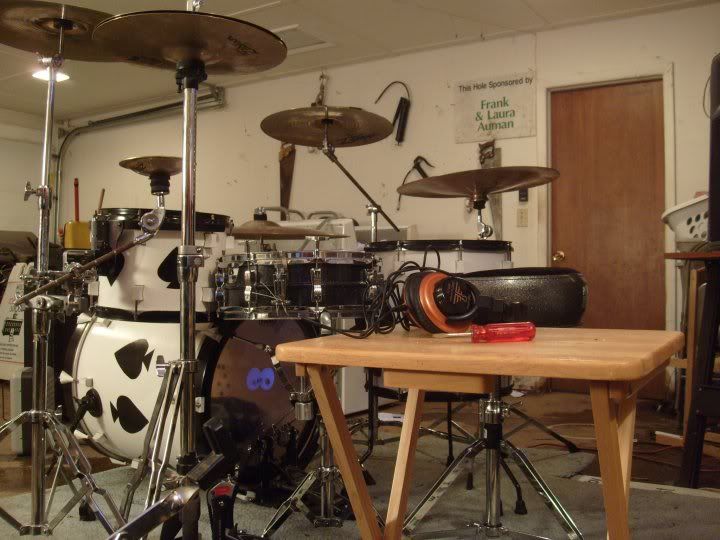 The hardware (save the hi-hat stand) is not pictured above, that was my existing hardware. 19" Crash also not shown. Not too crazy about the paint job either. Last picture included to show my ddrum pouting in the background, haha.
All of this for $350. I paid $150 down yesterday and took everything, and agreed to pay back the last $200 by the 28th
Steal of the week?