I have a kit with 12", 13" and 16" toms. Picked up a 10" and 14" used off Craigslist which I added to my current set. I got rid of the 13" since it sounded similar to the 14" and I like having the "2 up / 2 down" configuration. I stripped it all down, sanded and used some poly to make them look really sharp. Obviously with the different wood types, they are not a perfect match, but I kept my original set a honey maple stain and used a darker mahogany type stain for the other toms.
It looks kinda funky, but I like how the wood grain shows through and they all sound great, so that is what really matters. Here are some pics. (yeah, I know I need a new camera big time)...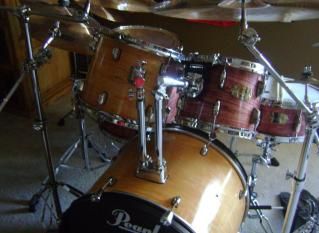 Closeup of toms...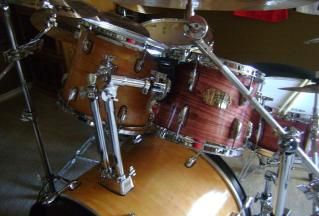 Floor toms...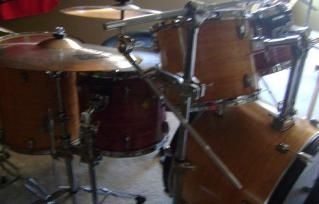 Side view...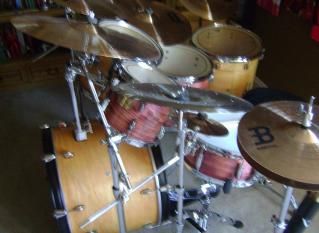 Closeup of snare (finished today)...
inside view...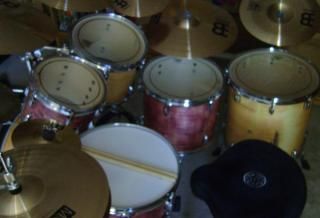 Thanks for looking...