Technical Supervisor
Staff member
Dear forum,
I've added two new features to the forum lately:
Profile Enhancement​
You know those threads, we do have a bazillion of them:
Random user #1: Please recommend a good ride cymbal
Random user #2: 20" Zildjian Ping Ride - most awesome cymbal out there!
Random user #3: My 2002 Paiste 22" Classic Power Ride never let me down!
Random user #4: Paiste 22" Rude Power Ride "The Reign" blows everything else out of the water!
Random user #2 Haha Paiste sounds like crap!
Random user #5 It's not the cymbal, it's the drummer!
Random user #6 🤪
Random user #3: Wait - what are you looking for exactly?
Random user #1: I'm playing smooth jazz in silent clubs
Everyone: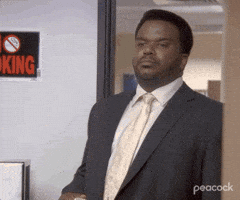 One of the major problems with this I detected is that there's no
context
available. What does the thread starter play/prefer/own? And what about the members giving recommendations? So I came up with a possible solution: There's new custom member fields in your personal profile:
Genres (Pop, Rock, Jazz, ...)
Setup (1up/2down, ...)
Drum tuning (JAW, max. body, jazzy, ...)
Snare tuning (JAW, medium tight, ...)
Cymbals (dark, bright, fast, ...)
Professions (drums, teaching, audio engineering, ...)
I then added this information to the member pop-ups appearing when one hovers over any members name, e.g. the one to the left in each posting. This way you'll get immediate context to a members comment. So I hope to encourage you guys to fill out these new profile fields to help others in classifying your opinions better. This is how it appears:
Next one is...
GIF Support​
I guess no one noticed that I'm kind of addicted to animated GIF by now.
So I added GIF support to our text editor here:
Aaaaand - go!