This is a pretty good mid-range set with the right heads and good mics this set will sound great.
Normally I have these triggered up
(hence the amount of stuff in the drums, I am also waiting on the matching second bass drum.
My camera is not the best but hey, thanks for taking a look. And don't mind the carpet lol,
it was in the house when we moved
so I decided why not use some of it for the basement to put my drums on?
If I were rich, I buy a new one but ya gotta work with what you have
Hardware :
Gibraltar Rack
Random stands
Pedals :
Axis AL-2's or Pearl Eliminators (depending on the day)
Cymbals are mixed, 14in in mixed hi-hats: an old Paiste and Ziljian put together it sounds really good in my opinion.
12in Wuhan China, 18 in Paiste Nova china, 16in no-name splash/crash (which I've owned shamelessly for 8 years this thing sounds wonderful lol)
22in Sabian HH Powerbell ride, 19in AAX Crash I've got a bunch of other older cymbals
But I don't use them much so Until I take pictures of them all set up this is it.
And my two favorite cymbals
Sabian HH Hand-Hammered 22in powerbell ride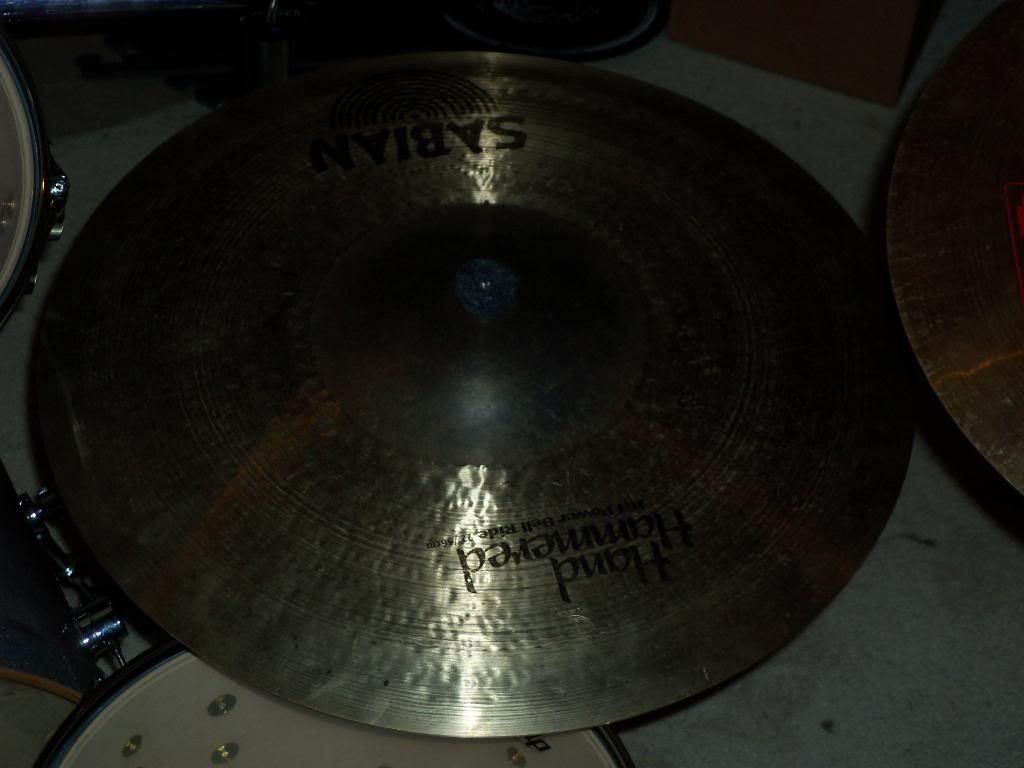 Sabian AAX 19in Crash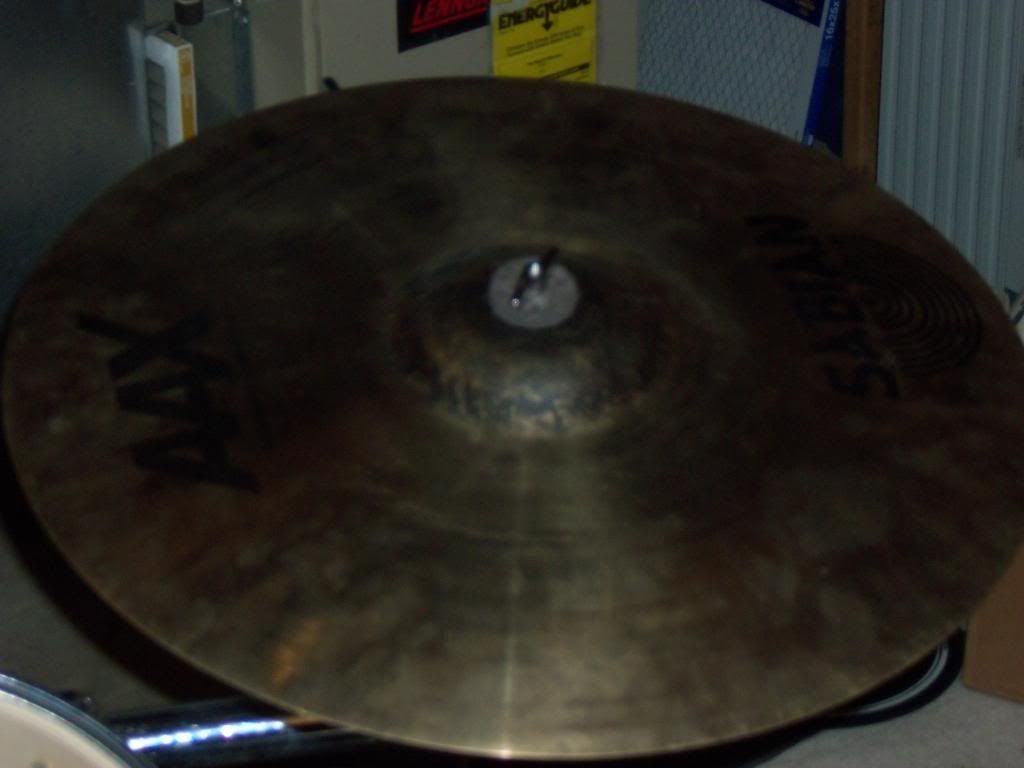 THANKS for taking a look!!!