Got a round of mixes from a session we (Cedar) did a couple months ago, I employed a 4-mic technique to see how it turned out, without having spent anytime mixing, I thought it wasn't a bad representation of the kit and look forward to seeing what some eq and other studio magic will do.
Here's a pic of the kit and mics: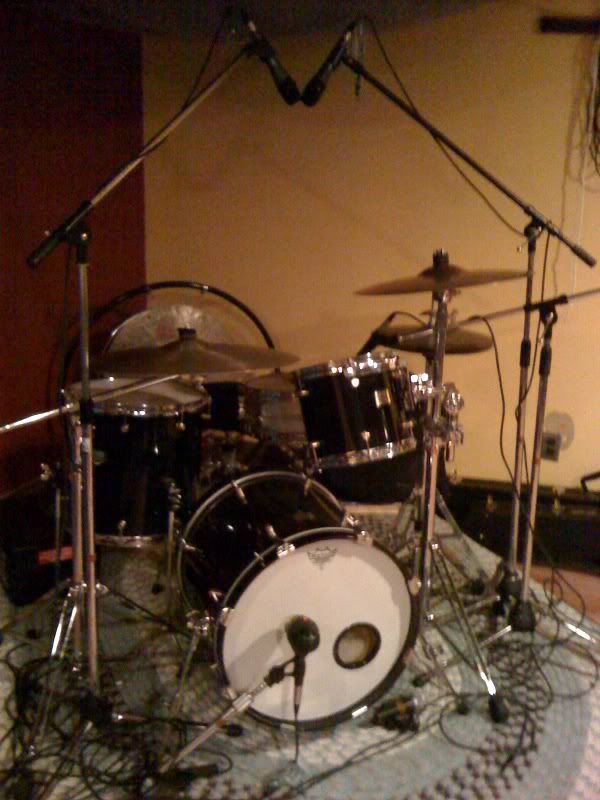 For the actual tracking, I put a moving blanket over the front of the kick, but not touching the skin at all.
Here's a track from the session:
http://soundclick.com/share.cfm?id=10017027
Also, we did one of those late night "hey we're done all the songs we wanted to do and there's still beer in the fridge, let's jam on something new and track it" songs. No drums but I play banjo, (be afraid, aydee). IMHO one of the nicest songs this band has ever produced.
http://soundclick.com/share.cfm?id=10017021