I bought this shell last year from a fellow builder who just never found time to finish it. It came with a factory box from Slingerland and through some research, looking at the markings left from the steam bending process, patina on the wood, we both felt this shell was built in the early 50's and then was shelved and never finished.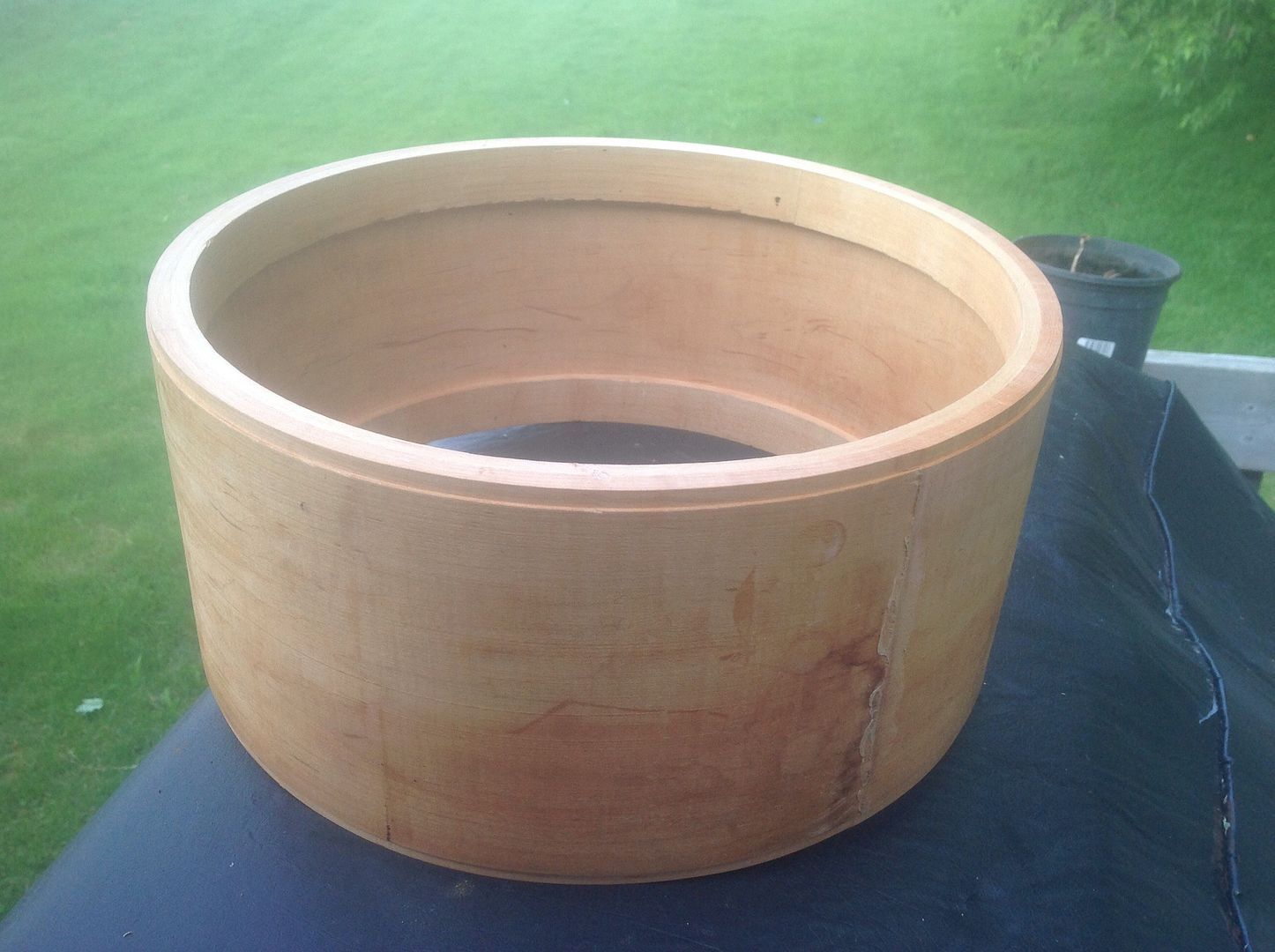 I finally got the courage to dive into it this morning. I had been spending some time making a hub for my home built lathe so I could mount the shell without screwing into it. The engineering worked, albeit a little time consuming to get the shell properly centered. The raw shell is 14 1/8" in diameter, so it had to be turned down to 13 7/8" in order to accommodate a 14" head.
I was extremely nervous, if I gouged it, cracked it, went out of round or turned to thin, well, the shell cannot be replaced. I have seen a few of these for sale, but most I have seen had flaws, like separated re-rings or bad seams. Probably why they never were finished by Slingerland. This drum is absolutely flawless, perfectly upright straight seam, the rings are 100% solid! no separation. So spinning it on a lathe with a sharp tool was nerve racking to say the least.
100% success. The drum came out perfect, head fit is perfectly even all the way around, no pits, the photos here show the raw shell still on the lathe and is sanded down to 220 grit sandpaper, and it looks like it already has a finish on it.
I am stoked.