Alrighty then, here we go: I decided to center my setup around 8 and 10 inch toms rather than 10 and 12 just to switch things up a bit. I've been playing a lot more metal recently so I decided to make my setup more double bass friendly. My main influences: John Bonham, Nicko Mcbrain, Danny Carey, Chris Adler, John Dolmayan.
Specs:
Ludwig accent custom
10" 12" 14" toms, 20" Bass, 14X6.5 snare
8" John Dolmayan LP mini timbale, 15" 1970s Ludwig marching tom that I found by the side of the road....
16" 18" Paiste Alpha rock crashes, 22" 2oo2 Rock Bell Ride, 22" Wuhan China, 14" 60s Zildjan A hihats, 12" factory metal celtic bell
Pearl double pedal (prostock? powershifter? I can't remember...)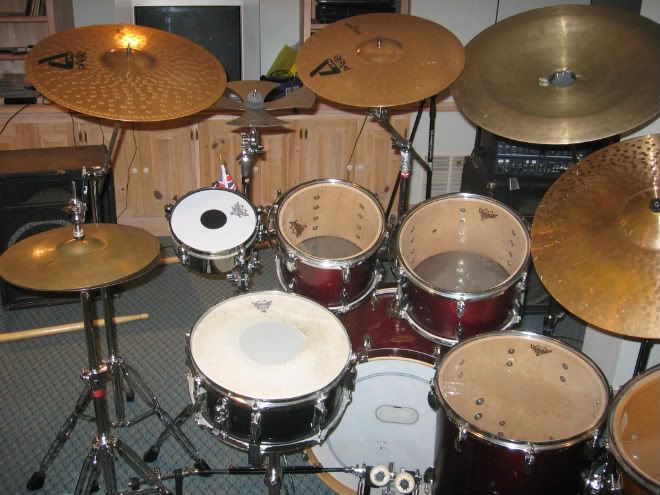 ...thoughts? (sorry about the crappy photography....)