As some of you know, I use, enjoy, prefer Yamaha 700 series hardware for its light weight and high value/cost ratio. I came from DW 5000 series stuff and the pedal speed is where I noticed the most difference. The one I'm using is the FP7210 pictured here: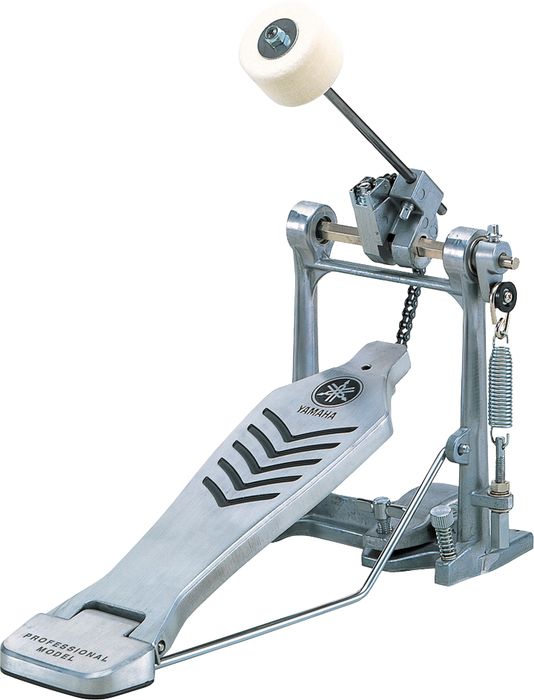 I love how light and quick this pedal feels. The response is much better than what I was getting with the heavy, sluggish-feeling DW. However, I was recording recently and the engineer was complaining of a clicking noise coming from the bass pedal (I've never heard it when playing by myself). So, I bought a used direct-drive Yamaha pedal (Flying Dragon, maybe? But it doesn't have the glow-in-the dark wing stickers) and this sucker feels about like my DW's, smooth but heavy and slow.
So, what I need is a bass pedal that will feel like my FP7210, but perhaps with a more robust housing so it won't make bad noises. I am, at this point, married to the Yamaha because I like my footboards to match, and this is what's on my hi-hat stand, which I like, so it needs to have the one shown in the pic above.
I will also say that I've played on a similar low-end Pearl pedal that had the same good, quick feel. So, any recommendations?
Thanks!