1990's (can't remember the year) Hammered Chrome 402. No gaskets, no thank you.
It has a Millennium strainer (replaced the P-85).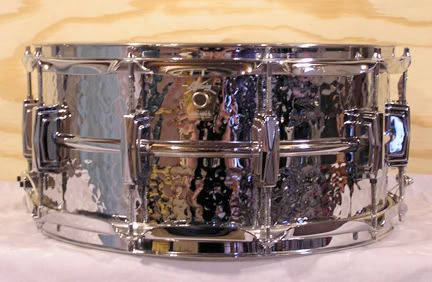 This snare was recommended to me by Alex VanHalen.
The inside is signed by Bun E. Carlos. I introduced Charlie Banante to Bun E. that day too--it was pretty cool.