I realized that for once I had all of my snares in the same place, so I snapped a quick picture and I thought I'd share.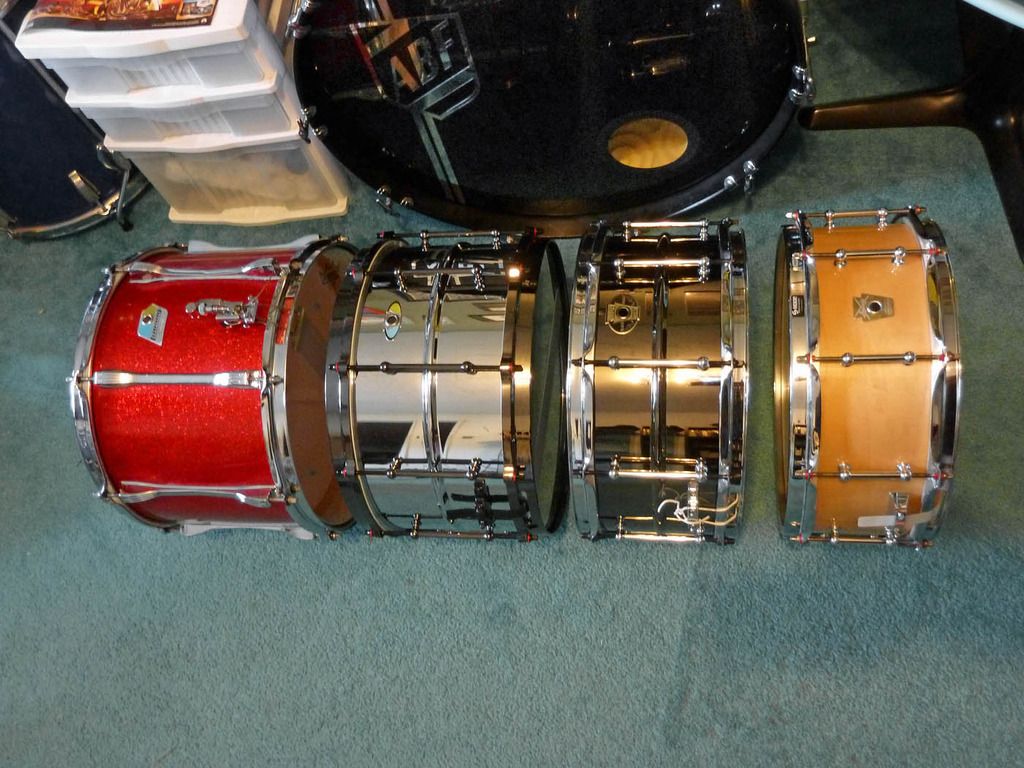 From left to right:
14x10" mid-70s 6 ply marching drum with S-hoop.
14x8" Supralite with black nickel lugs and die cast hoops.
14x6.5" Black Magic (lugs and hoops swapped with the Supralite)
14x5" 7 ply maple with S-hoop.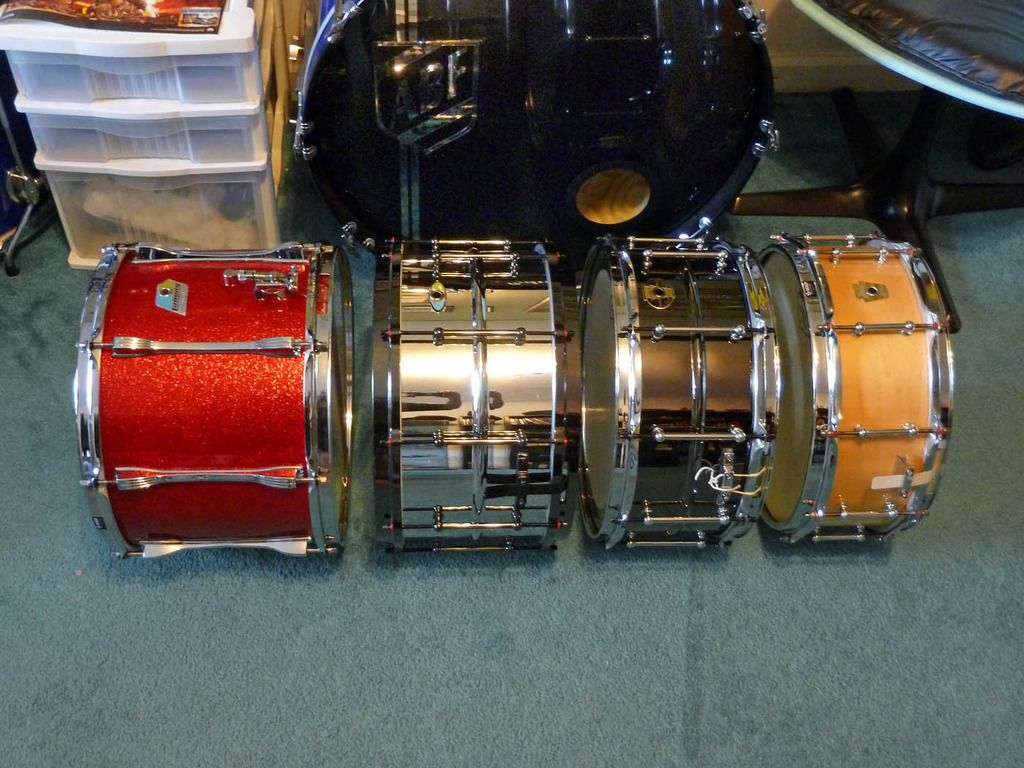 I wasn't really trying to have one of every depth, but it's cool that it ended up that way.