so ive been playing for nearly a year now. and i like to think ive come quite far playing wise. alot to do with have 2 lessons a week and 3 different band practises.
so yea here it is
Pearl Export ELX in Amber Mist
12-9 Tom
13-10 tom (not in Pic)
16-16 floor tom
14-5 snare drum
evans g1 Heads
and 1 random Remo Emp since they had no more g1 12" heads in the store near me
Pearl Hardware
Tama Throne
Pearl p120p pedal (i also have a tama iron cobra double pedal but i hate it with a passion so i dont use it and i will be selling it)
Cymbals
Zildjian 14" K Custom Dark Hats
Zildjian 15" K Dark Crash
Zildjian 17" K Custom Dark Crash
Ufip 20" Class Series Ride (best bell on a ride ive ever heard)
also with the moongel i only use them in that room to dampen the sound since its so echoy with the tile floor and all. when its properly soundproofed ill take them back off.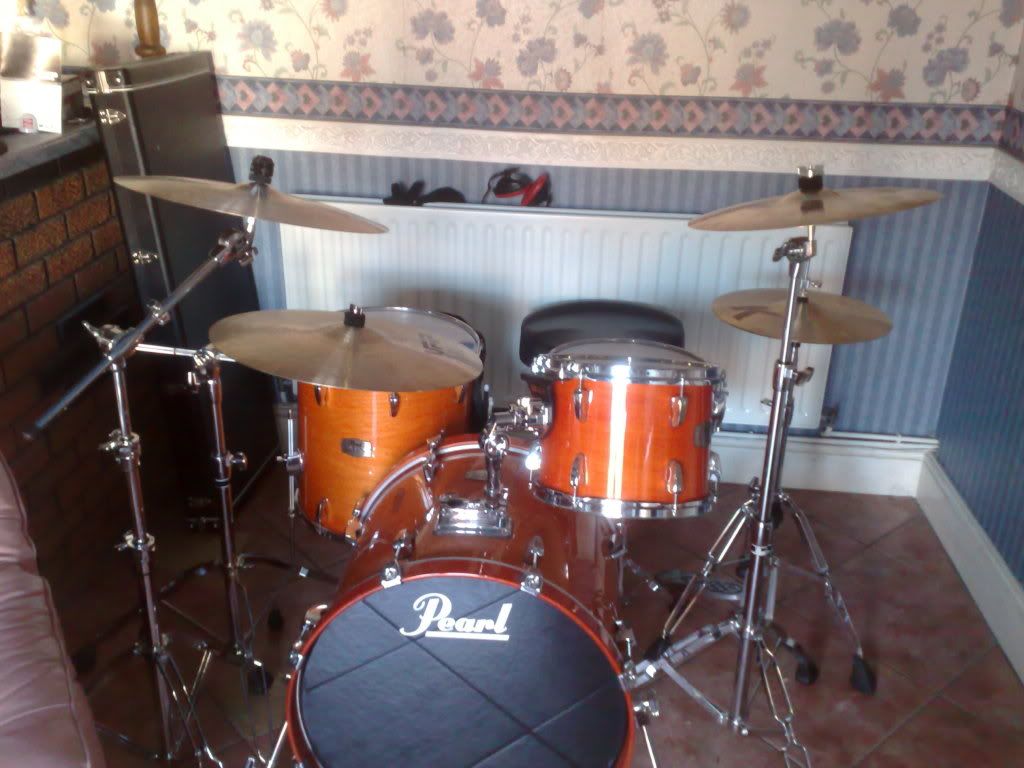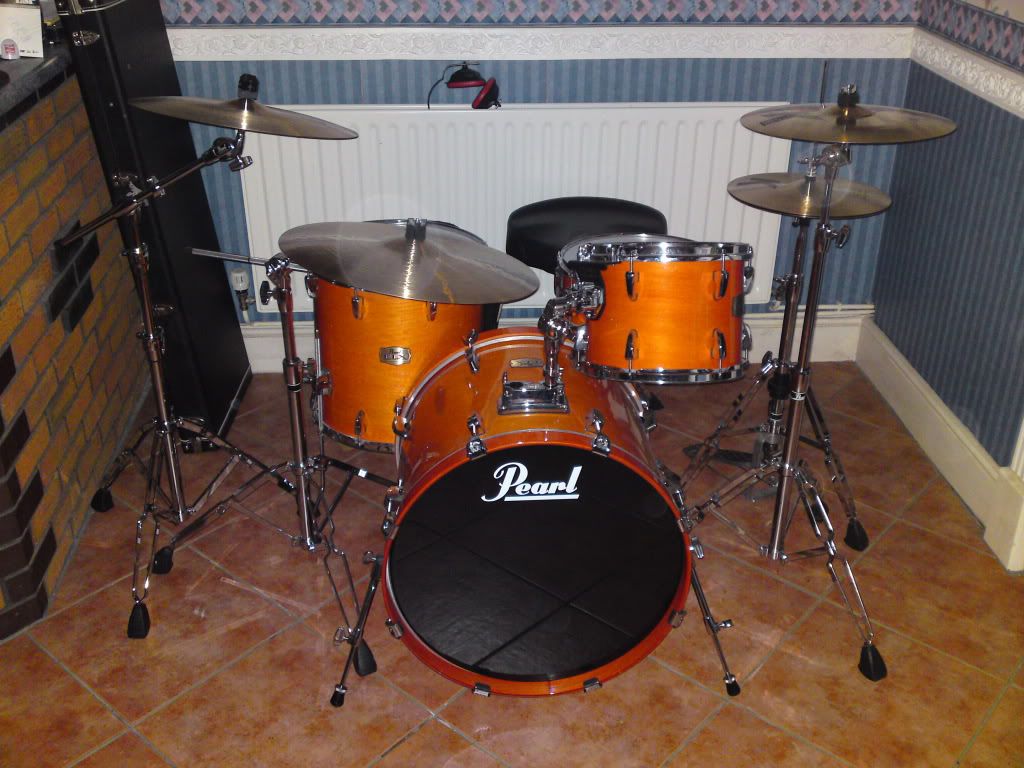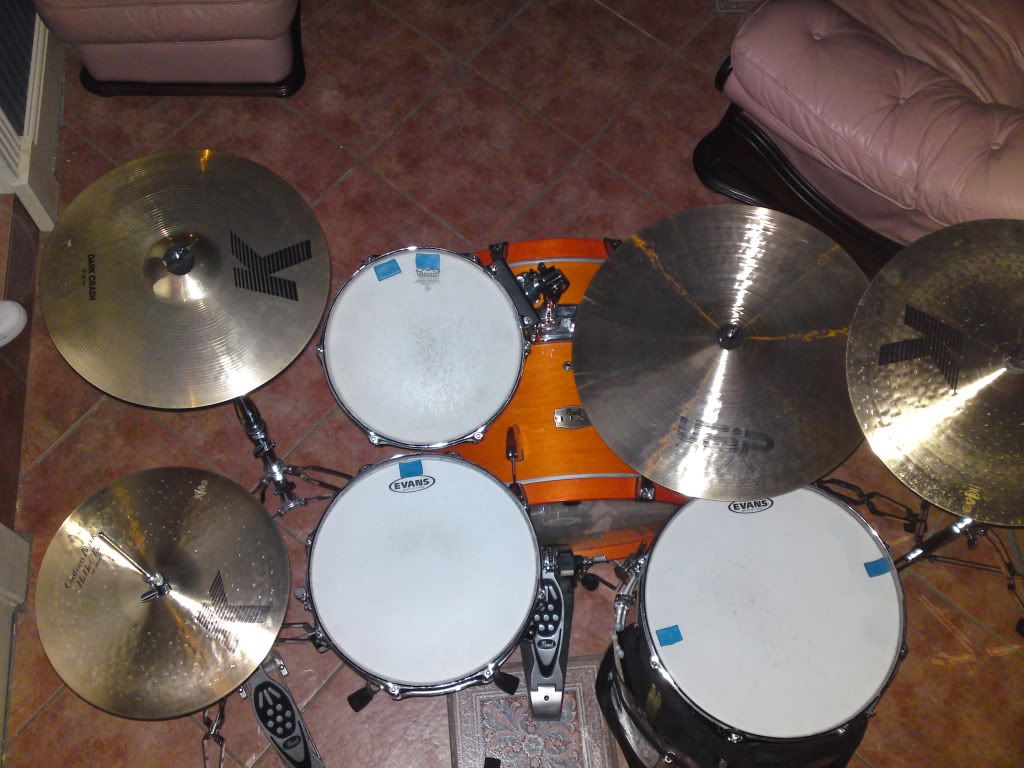 Last edited: