So I'm a DIY'er, really hated the idea of spending $80 on the bass drum pads advertised by PDP and the like..so I decided to make one!
Cost: $5(for 2x4 stud and large bracket for the pedal to attach to) and some miscellaneous brackets, wood glue, screws and about 15 minutes of my time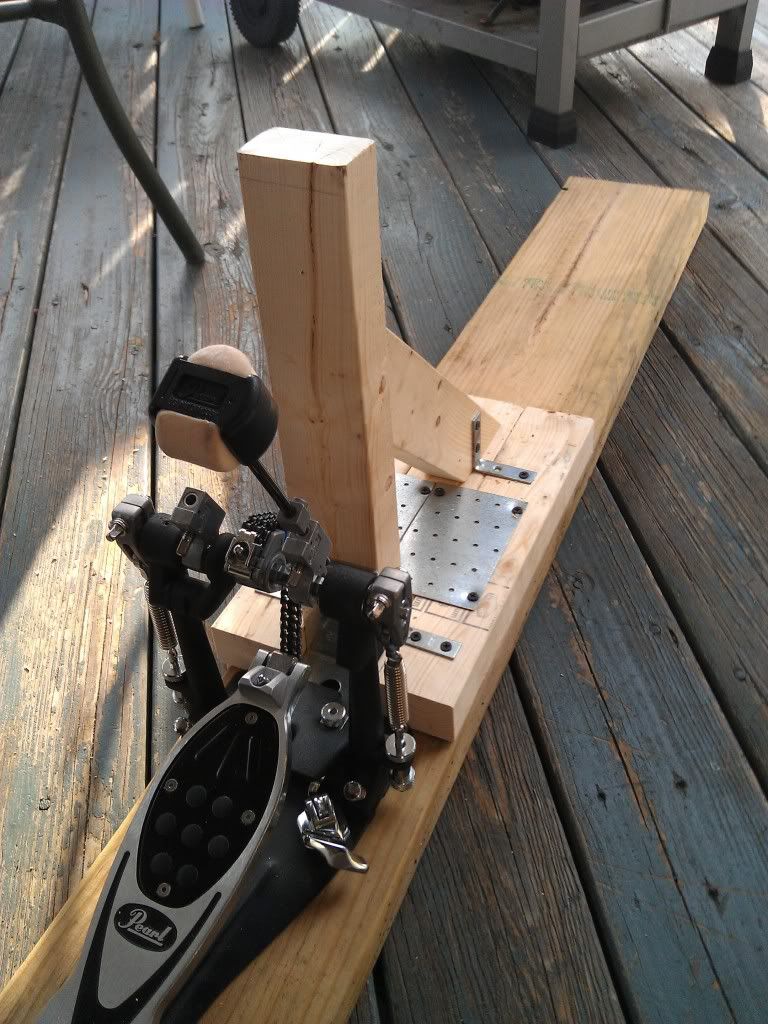 And, it works great!! Very sturdy, no wobble. All I have to do now is add some mousepad to the 'pad' section to dampen the sound and she'll be finished!
Very pleased!