Alright, I'm so stoked about this.
Yesterday I bought a used Ludwig Accent Zep Set. I haven't had much of a chance to play around with tuning yet, but so far I am impressed. The sizes are going to be a bit of an adjustment, going from a 20, 12, 14 bass and toms setup, but it'll be fun.
The bass head came like that, with the Misfits logo. I don't mind it for now, but I may have to do something about it by the time my band's next show comes around.
Also, HOLY CRAP THEY'RE LOUD hahahahaha.
Anyways, here are the pics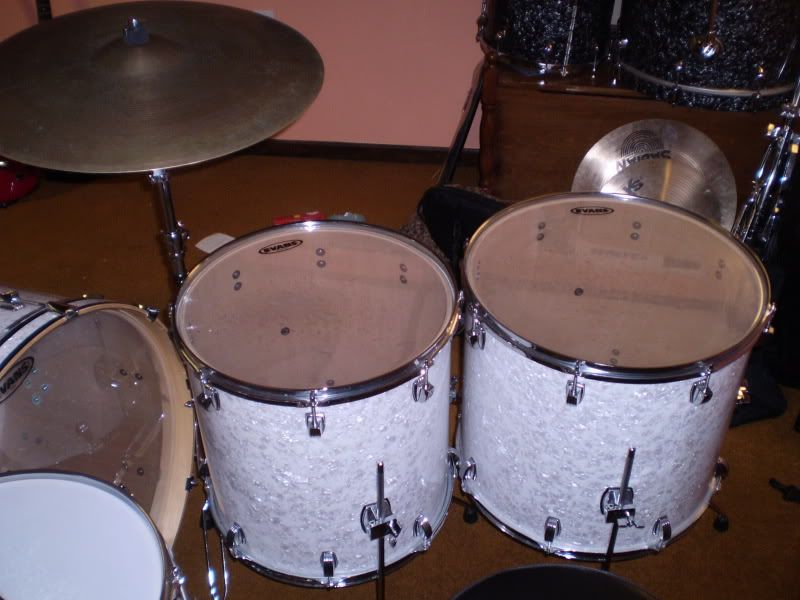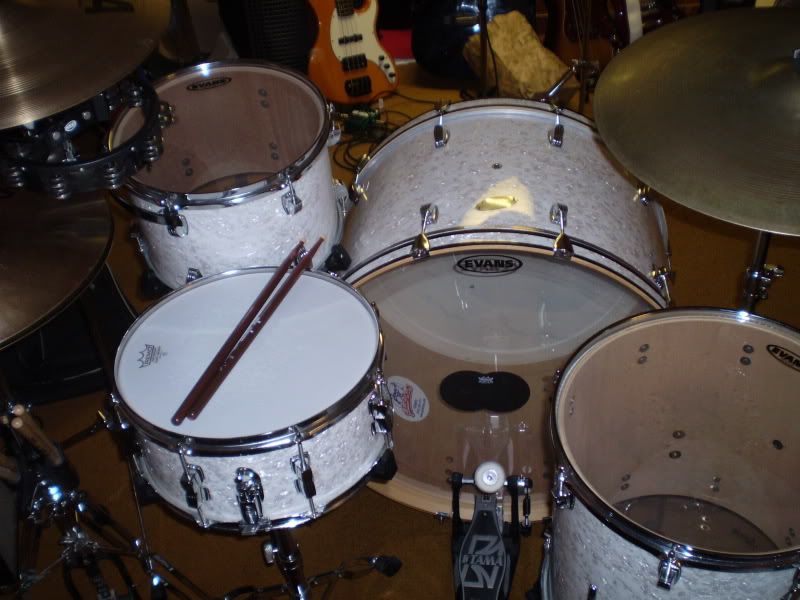 26x14 bass
13x9 rack
16x16, 18x16 floors
14x6.5 snare
18 Xs20 medium thin crash over AA rock crash, used as hats
20 AA medium ride
22.5 vintage Zildjian ride