Okay gang, sorry about the cell phone pics, but I just moved into a different house and have no idea where our Cybershot is. I'll put more pics up in the near future if anyone's interested.
These are my recently acquired (September) 60's Ludwigs! Unfortunately the floor tom is mismatched, serial-wise, but they all have a nice even "Ginger Ale" look to them now.
Specs:
13 x 9 with knob muffler (1969 Maple/Poplar/Maple)
16 x 16 with baseball bat (1967 Mahogony/Poplar/Mahogony)
22 x 14 (1969 Maple/Poplar/Maple)
They all have the requisite mystery-edges, but they're surprisingly tune-able and sound absolutely gargantuan. They really like being hit... does that even make sense? They exude extreme amounts of testosterone, which is exactly why the bass drum is muffled with those useless shirt sleeves.
Pictured here with a Tama Starphonic Steel (one of the original 200), K Custom Dark Ride 20", 14" K Hats and an 18" Signature Fast Crash. I'll get around to posting my entire collection eventually.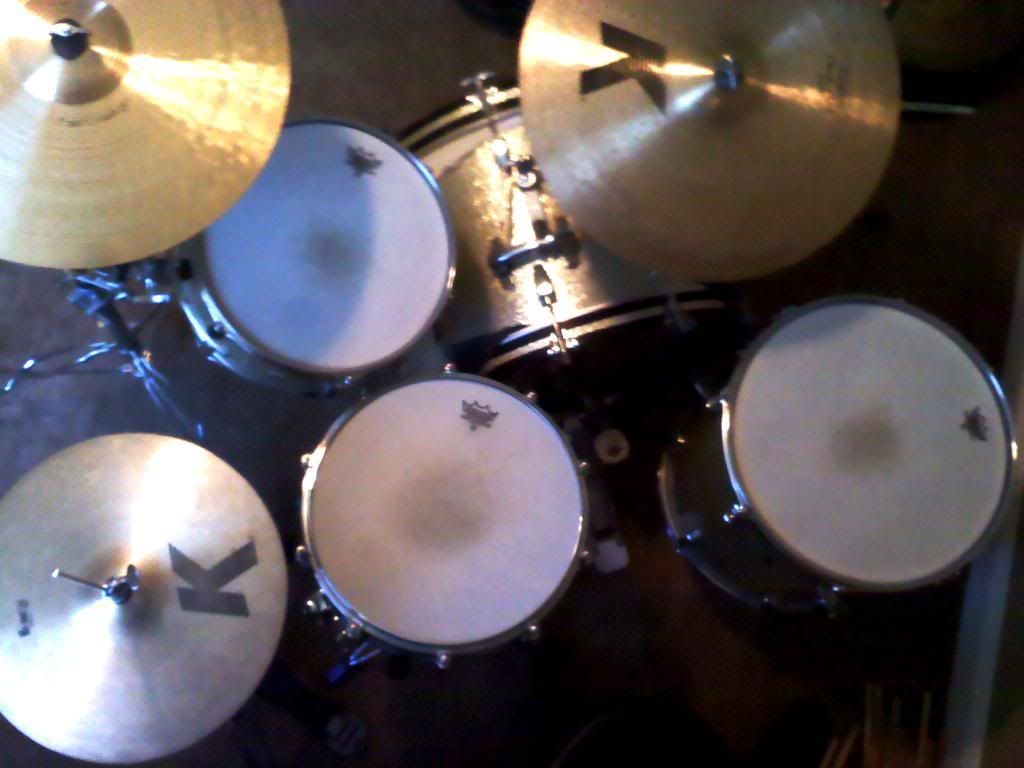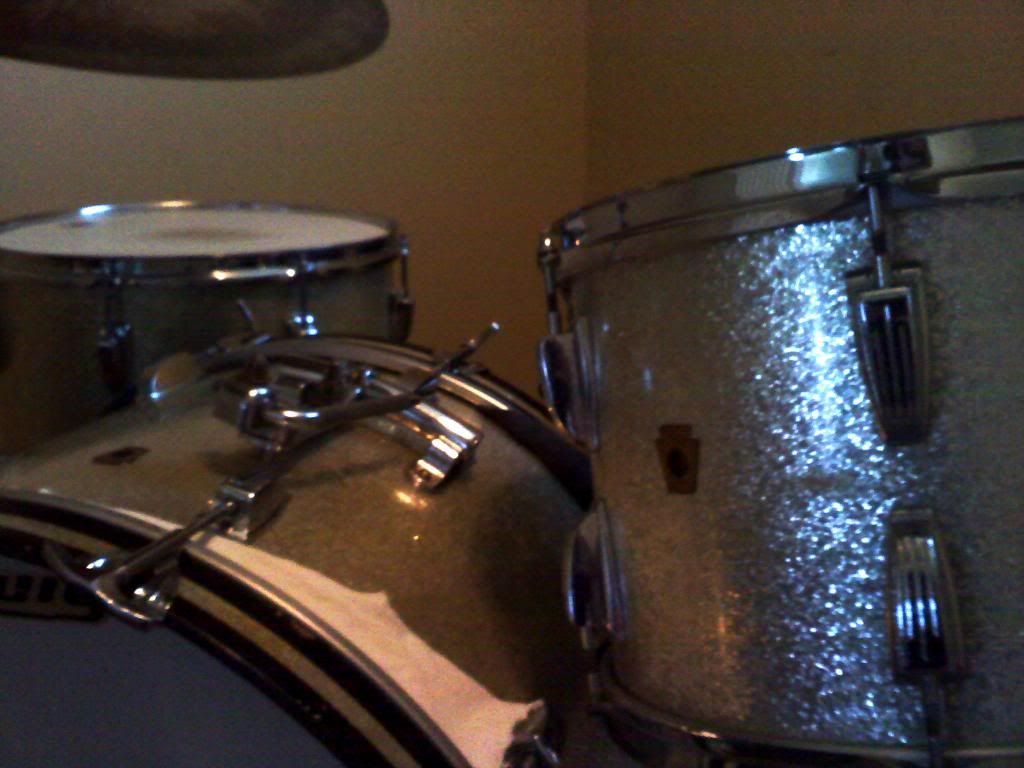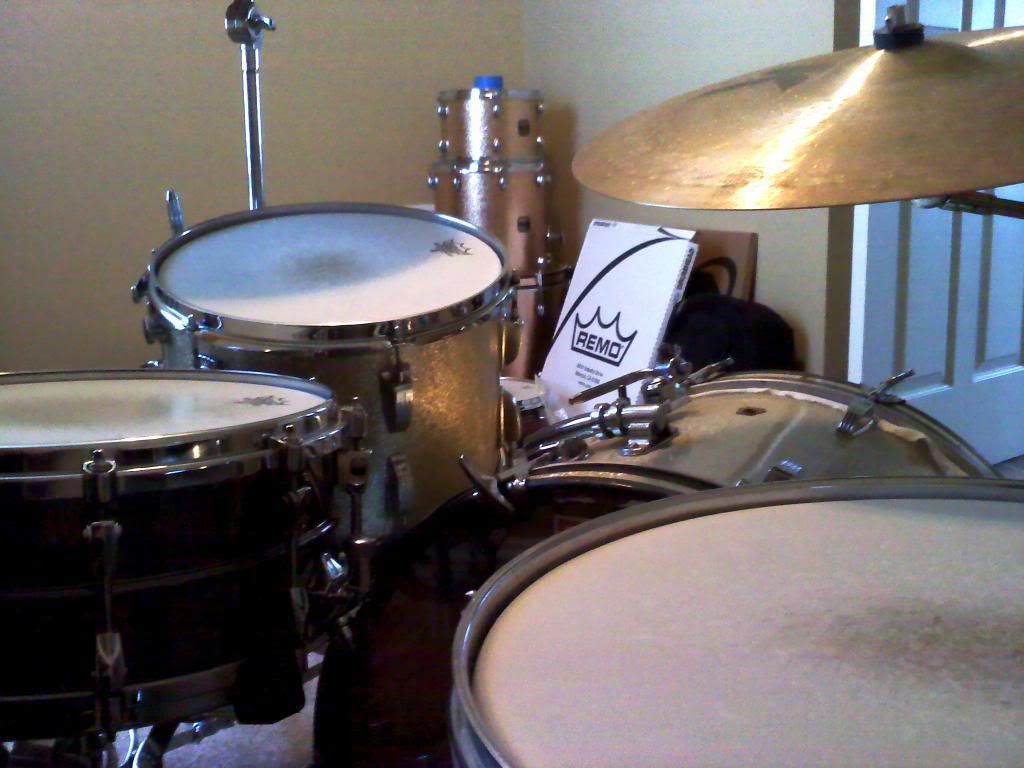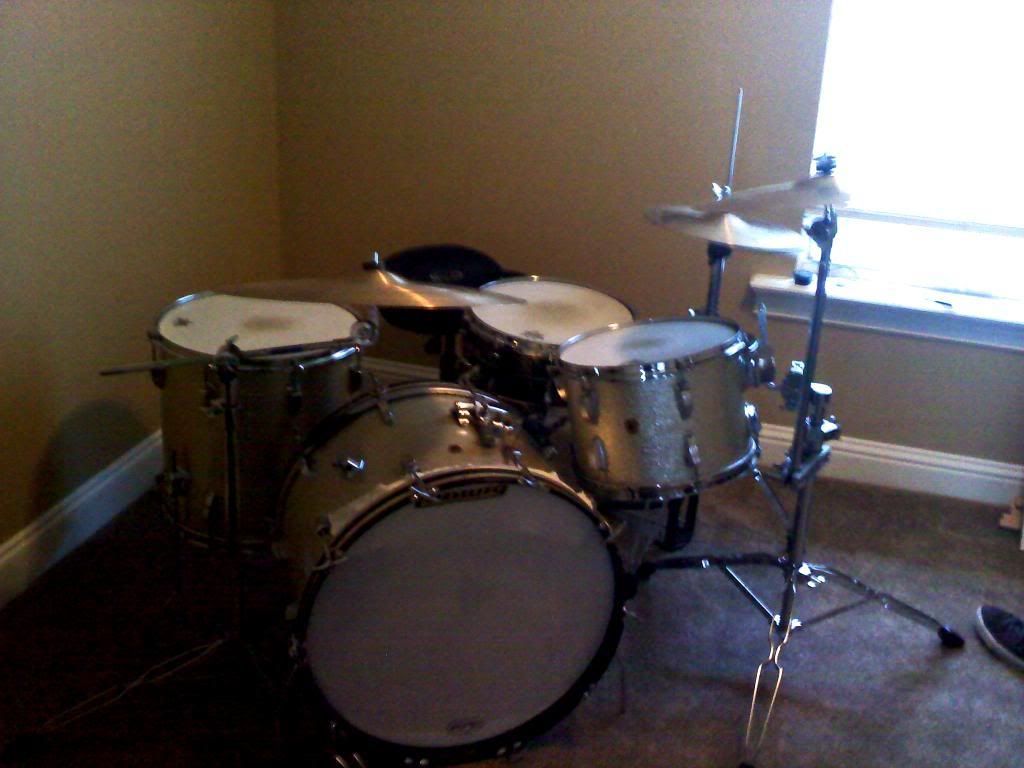 Last edited: