I'm looking for ways to lose some weight... off my hardware. Currently, I have a
no-name boom stand with
two multi-clamps and
two no-name top tubes-plus-cymbal-booms.
carrying a
22" ride;
18" crash (perhaps a bigger one in the future); and one
18" china.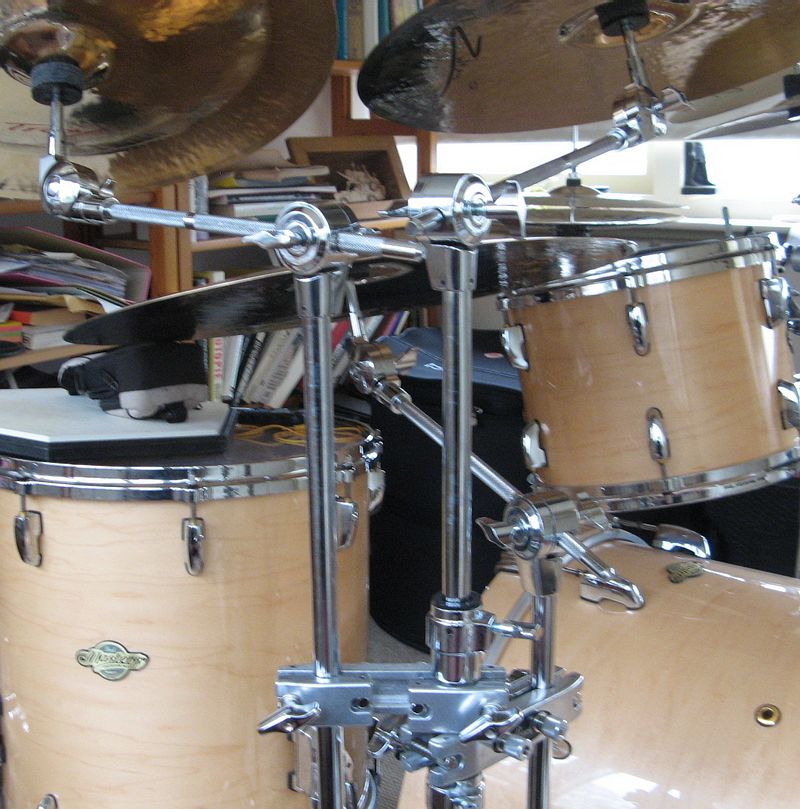 I was thinking about getting a lighter boom stand (Gibraltar or Yamaha) and replacing the current surplus tubing with two dedicated cymbal holders, such as Pearl's CH-70:
However, I have my doubts whether such a setup would be flexible and stable enough. What are your thoughts, experiences, solutions, photo's?