So these granite blocks have a really lame mount. Essentially a V shaped side up against the frame with wingnuts on both ends. I've tried a cymbal stand post but they're generally too thin. I tried taping up the post to thicken it, but still the granite blocks have a tendency to spin around the post as there is no way to get a nice tight grip.
You can kind of see the mount here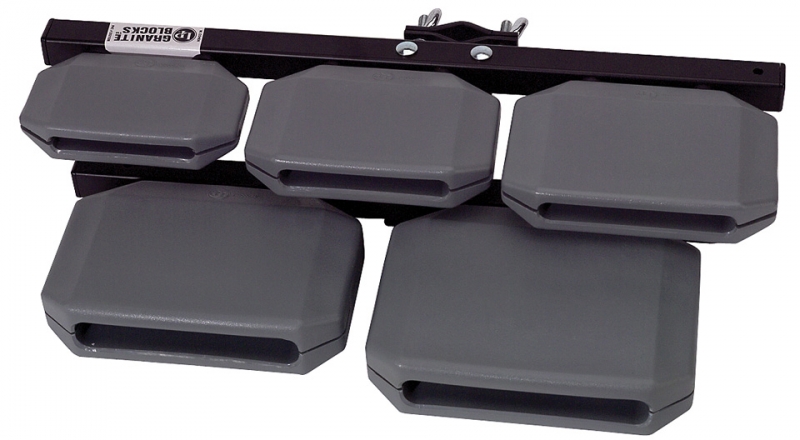 I'd just like a solid solution that's flexible so I can preferably change angles, raise/lower and get them in the right spot on the rack and where the things will stay put. Thanks!