What is the difference between these two? Far as i can see only the price. I have purchased a Big City kit in march this year for 750 euro and the shopkeeper assured me they only come with Mapex hardware instead of the Gibraltar 5600 series which i prefered.
Yesterday i was surfing around the Internet and found out they not only sell the same kit as a shell pack elsewhere, but also they sell it for 499 with hardware and 409 without. Man would i have preferred to get the shell pack with Gibraltar 5600 hardware for that price instead of what i have now.
The only difference is they are called Limited Edition Bopkit instead of Big City kit. This is also why i though for long the deal was good, since the drums are fine. But yesterday i suddenly saw this picture of a Mapex Bopkit which looks exactly like my much more expensive Big City kit!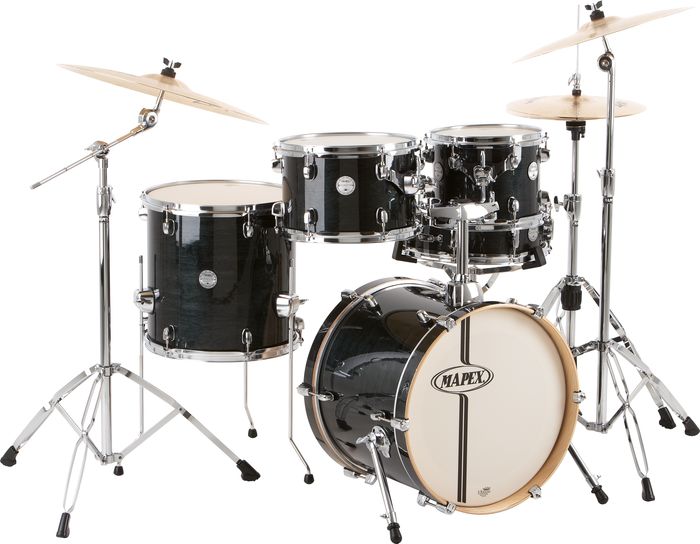 This is what they both look like.
I have compared the specs and configuration of both Mapex kits and i couldn't find any difference. So i payed 250 euro extra just because of the different name! Can you imagine how screwed i feel?
When i came to realize this i studied all the emails i exchanged with the shopkeeper and mailed him about this issue. I mean, i own this set a half year and have to find out they go elsewhere for 499 (409 without the hardware) and i've payed 750 for this crap? To be literal: i bought my first e-kit there for a 899 which i returned within a few months to get this Mapex set. He made me pay an extra 150 euro, which really adds up to more then a thousand euro's. I feel now as if i bought a cheap kit for a thousand euro with crappy hardware. I feel screwed like mad i can assure you. The reasons why i am posting this are several: i have to get it off my chest and only fellow drummers understand my pain. Second, if the shopkeeper does not ease my pain i will warn every one of you for him. I feel that is my duty cause it sucks when you can't even purchase new drums because some greedy shopkeeper screwed you.