Hey guys,
About a month ago I got a short vacation from work so I decided to spend it on a little project. I've been interested in drum building for a while but never had the funds. So now that I did, I pulled the trigger and went for it. This is the result: It's a 14" x 5.5" red oak stave snare with a double 45 degree bearing edge, 10 double ended tube lugs, an RCK strainer/butt, and Puresound wires .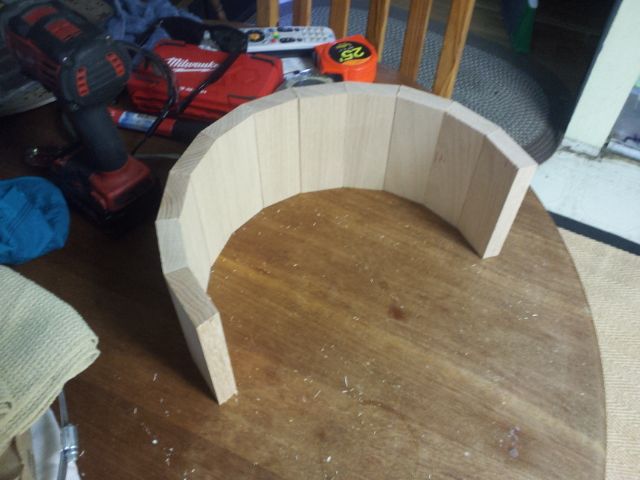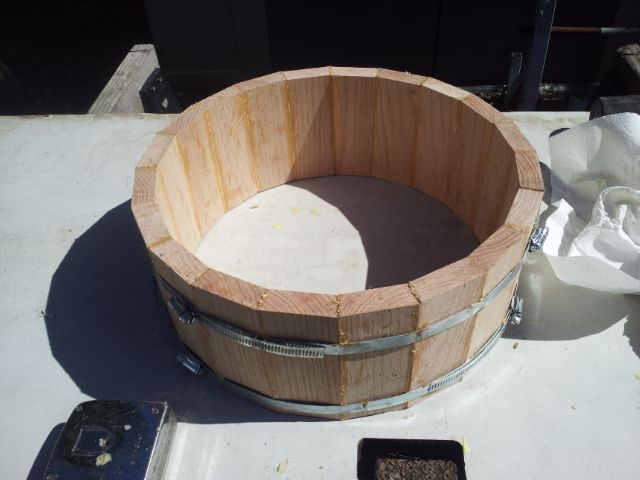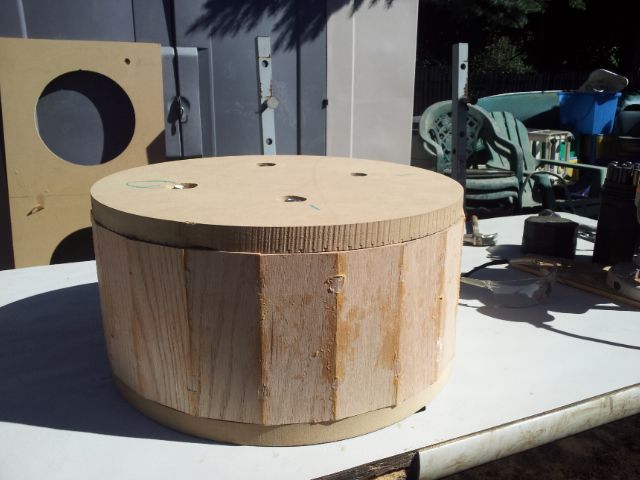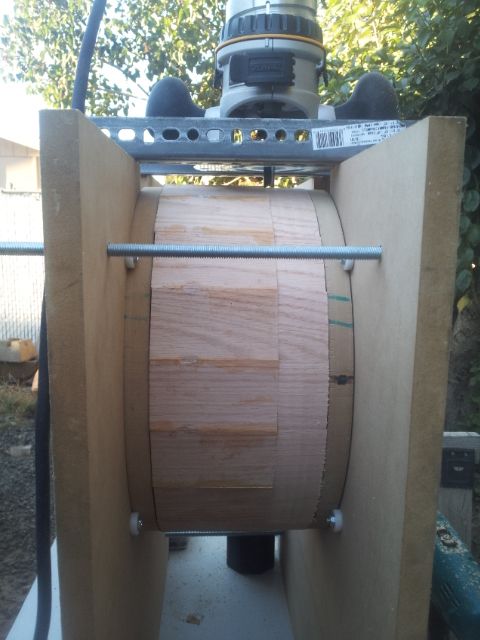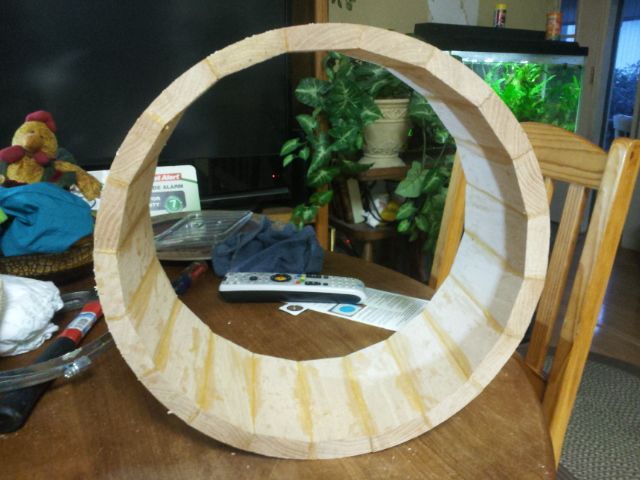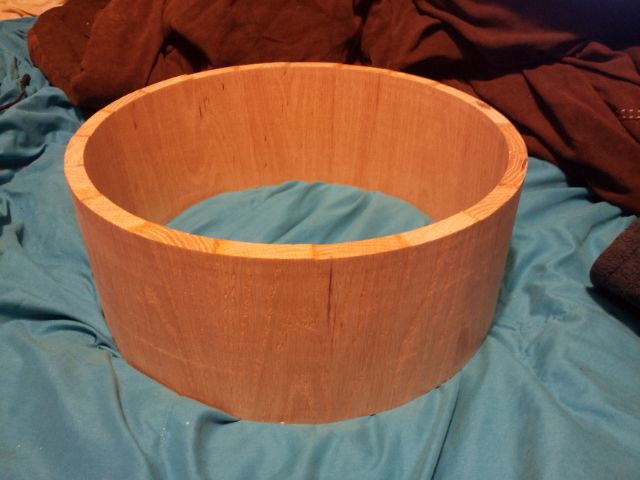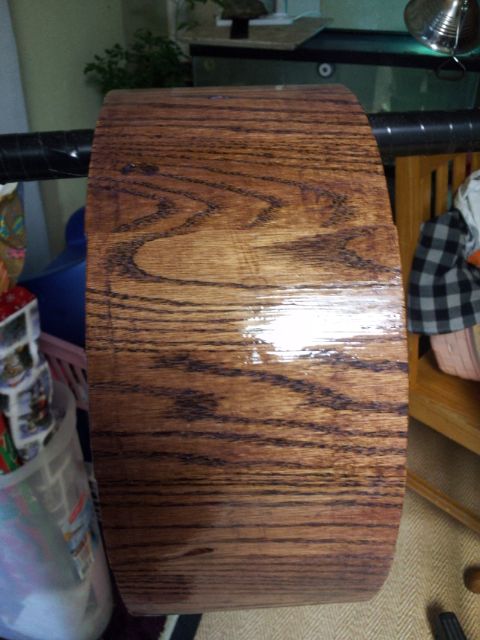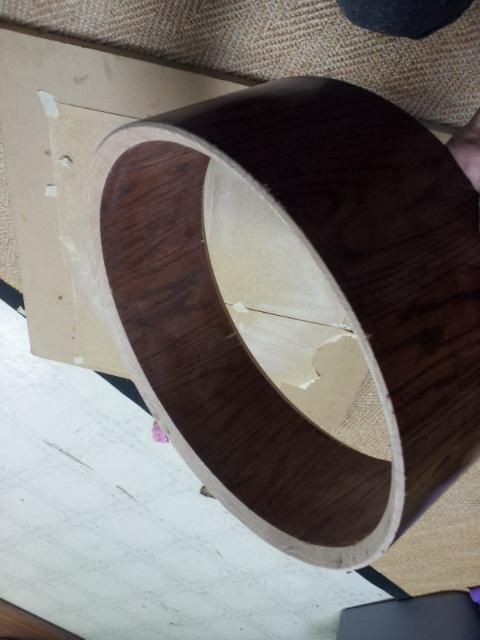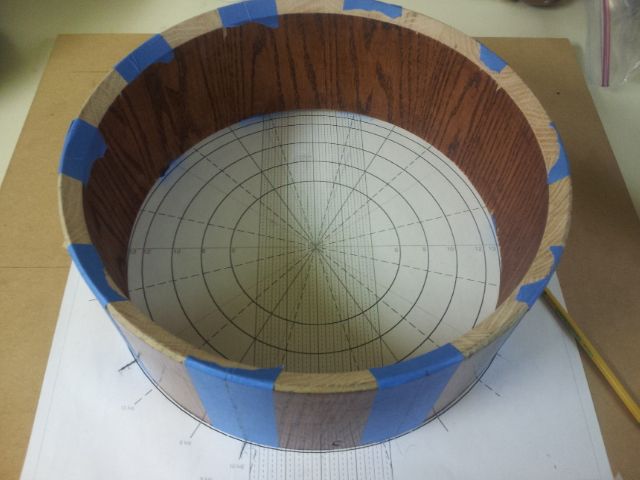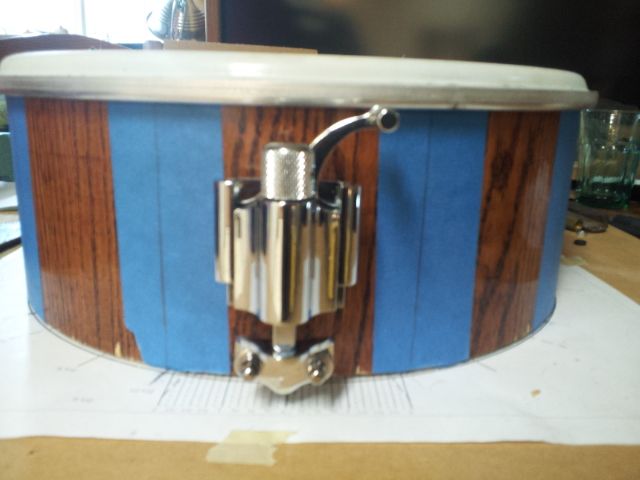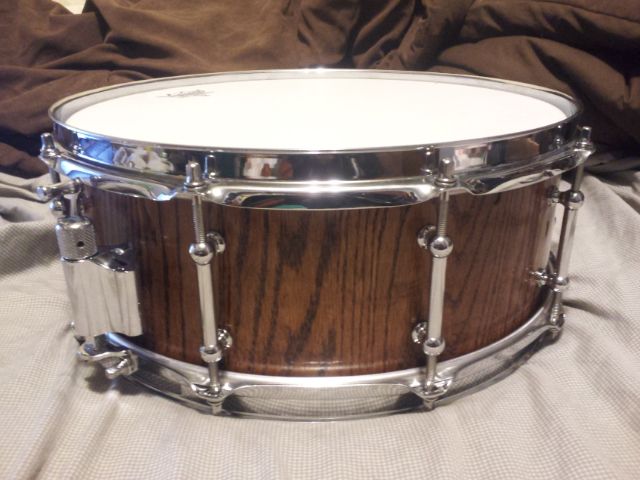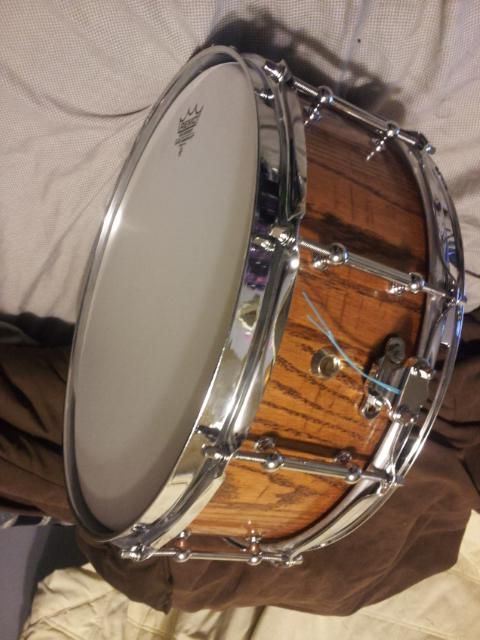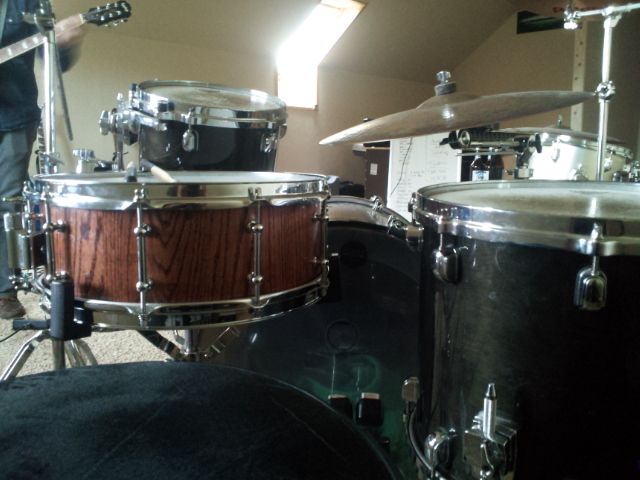 It's very far from perfect, but for my first drum build ever I'm extremely please with how it turned out and it sounds great! I want to thank all you guys from Ghoste Note and Drum Town, as well as everybody who contributed to this goldmine of drum building information:
http://pdgood.us/drumshed/
<----if you're looking into building stave or ply drums, this is the site you want to go to.
Again, thanks everybody!