Words cannot express the gratitude I have for Larry's grand gesture in gifting me the LB417BT Black Beauty. It came at a time where my world, which I felt, was in shambles. I was wrapped up in my own "problems" , which in the grand scheme of things were far less than many others have. Larry's gift has made me realize that I am blessed in many ways, and that I need to see the " bigger picture" and pay forward what I can as well.
Yes, I gave away 2 snares to some fantastic people, but I knew I have more to give. When I finally dug out of my work obligations I began by hosting Friday drum cave jams with a local drummer who had no place to play/practice due to his apartment living, and young children. Also, I have procured a rough '64 Supra which is being refurbished and will be given to a less fortunate drummer when finished.
My band is now back out gigging with a new guitarist, my work schedule has relaxed, and I debuted the Black Beauty last week at our first gig in 5 months. It went absolutely fantastic, and the BB just made a huge splash.
I didn't get any video, but I'm sharing a couple of pictures. Again, thank you Larry. Your gesture has affected me more than I can ever express.
Thank you Larry, from the bottom of my heart!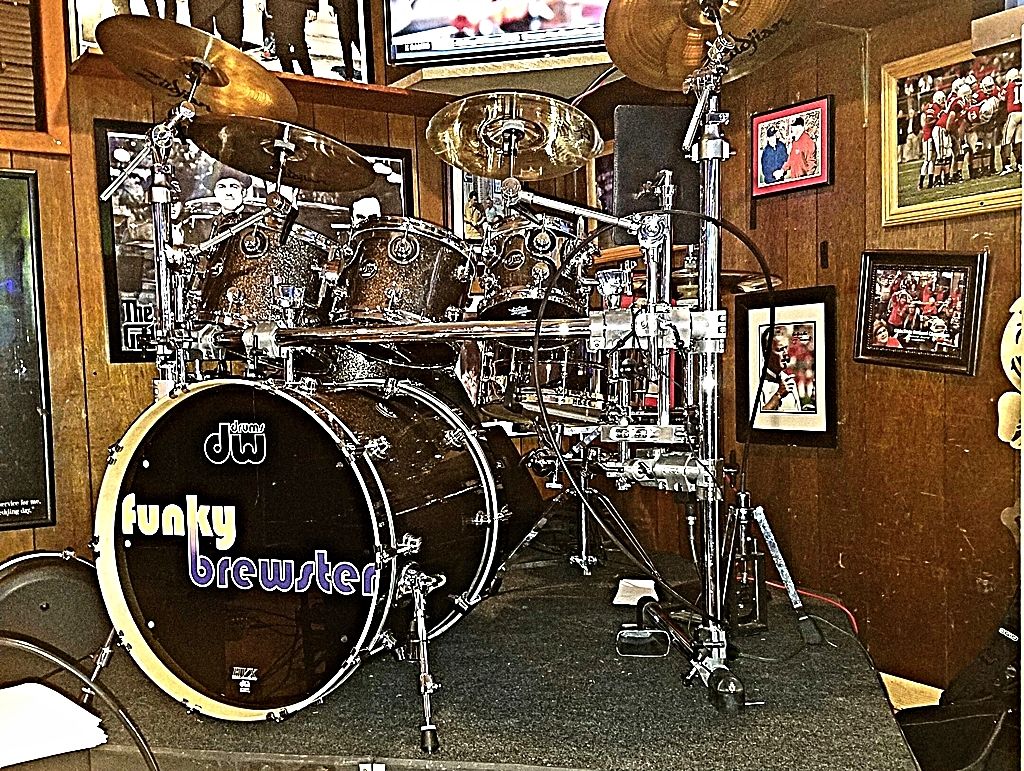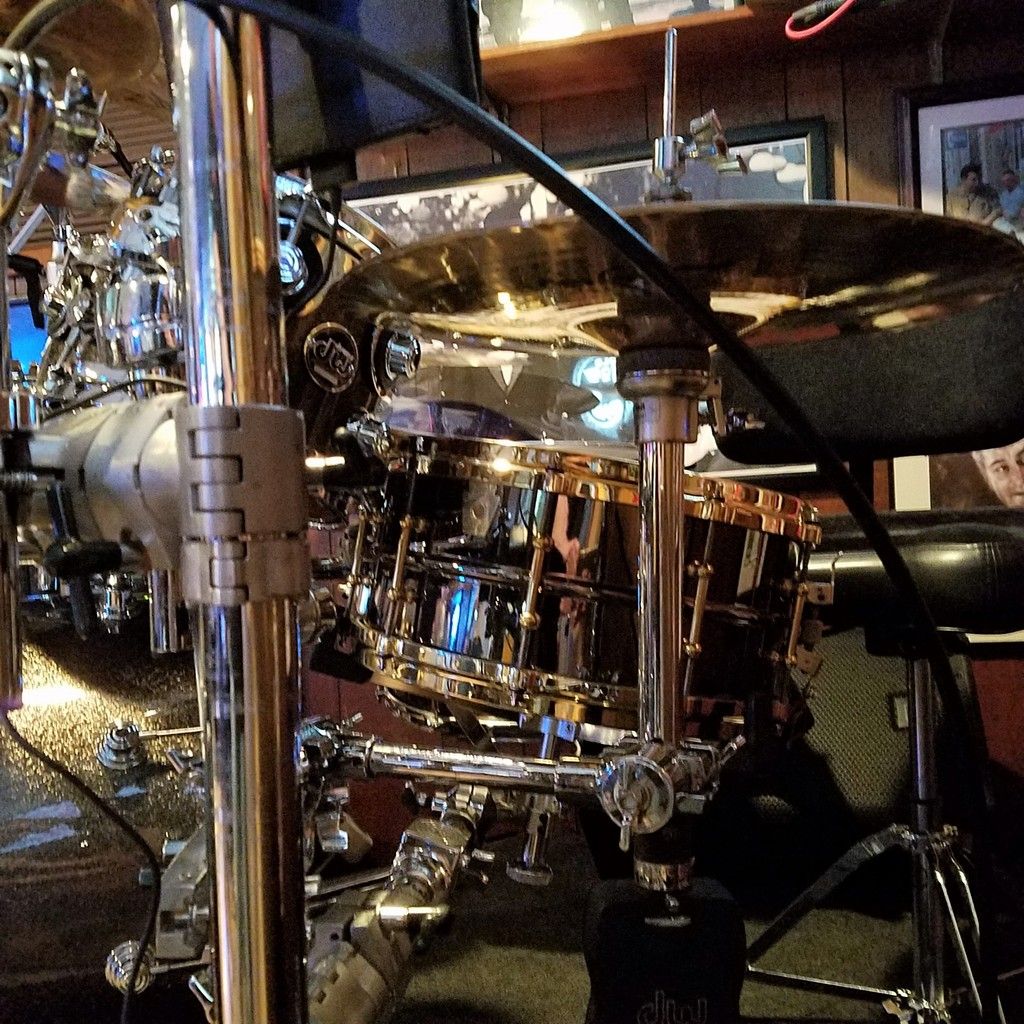 Last edited: