---Kit Pics - Unix
Been a long time since a posted pictures so heres my set.
Unix Birch Stave shells
8x12
14x14
6x13 snare
The bass drum is a 12x16 keller maple shell drum I "made" or assembled and finished.
I need to change the heads on the Unix bass drum (14x18), so I'm using this one for now.
Cymbal set up changes a lot, but today I'm using:
22" Diril (2300g) on the left,
20" Bosphorus (2052g) on the right
15" Bosphorus (971g/1143g) hihats.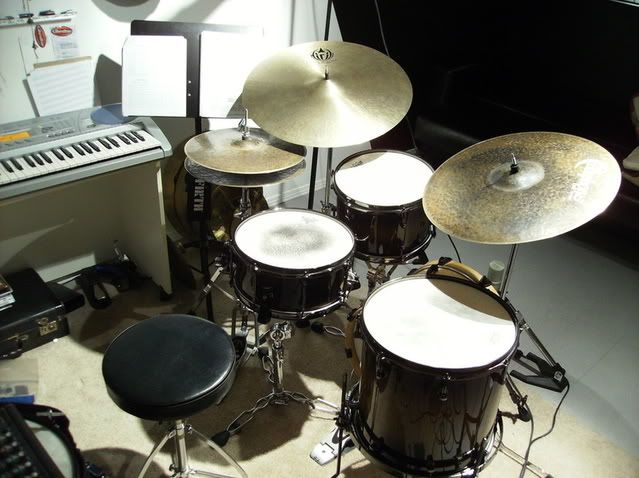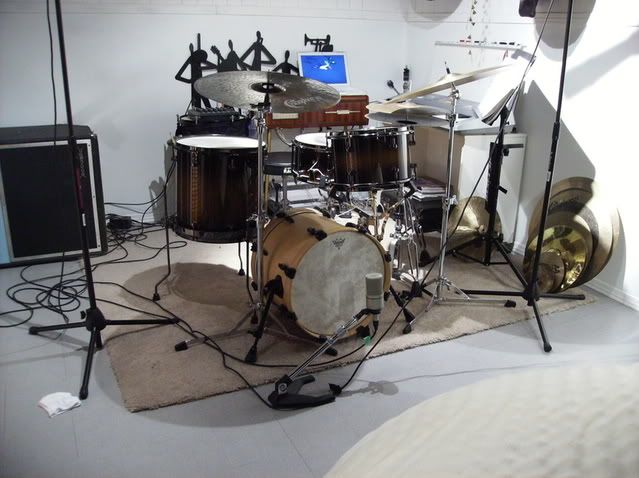 Last edited: