So it's been a while since I've posted pictures of my kit, I've made a few changes since the last time. I now have a Sabian 18" Xs20 china which I've had for a few months, and just today I bought a used 18" AA Rock crash. I love it haha. I've also got newer batter heads on my toms, coated Ambs.
And I've changed my setup to look somewhat like Jojo Mayer's. I love his style and I've had a lot of fun setting up like him. Putting my 10" tom to the right of my floor tom makes it still play like a 4-piece, but i can add some funky fills in there as well.
Specs:
Premier Cabria APK
20x18 bass
14x14 floor tom
12x8 tom
10x7 tom
14x5.5 snare drum
Mapex Pro M 14x5.5 snare drum
Cymbals (all Sabian):
14" Xs20 hats
18" AA rock crash
20" AA medium ride
18" Xs20 medium thin crash
18" Xs20 china
10" Remo tambourine
Remo coated ambassodors on the toms
So without further delay,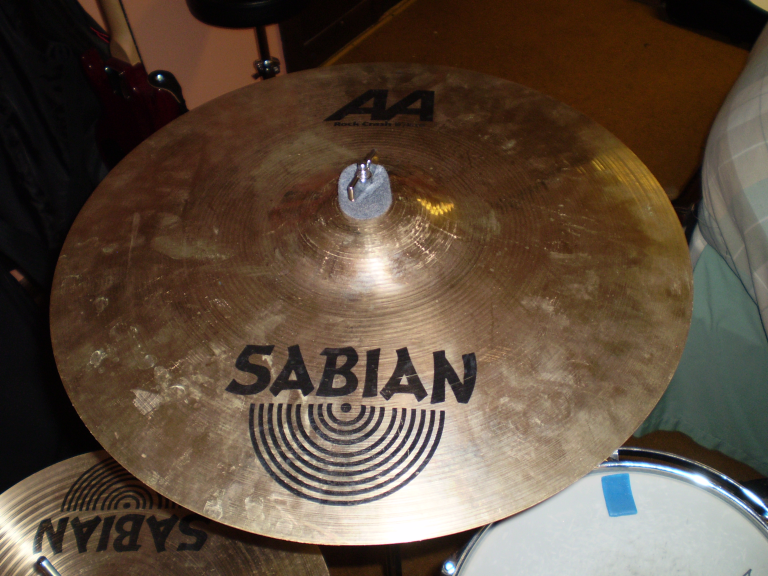 It is a little dirty, but the new (used) crash looks much less beat-up in person. Those aren't cracks on the bell, just scratches.
as much of the kit as I could fit in one picture lol. Not because it's all that big, but because of how my room is set up.
The 14" and 10" toms, as well as the china, medium thin crash, ride, and tambourine. Don't mind my legs lol.
overhead.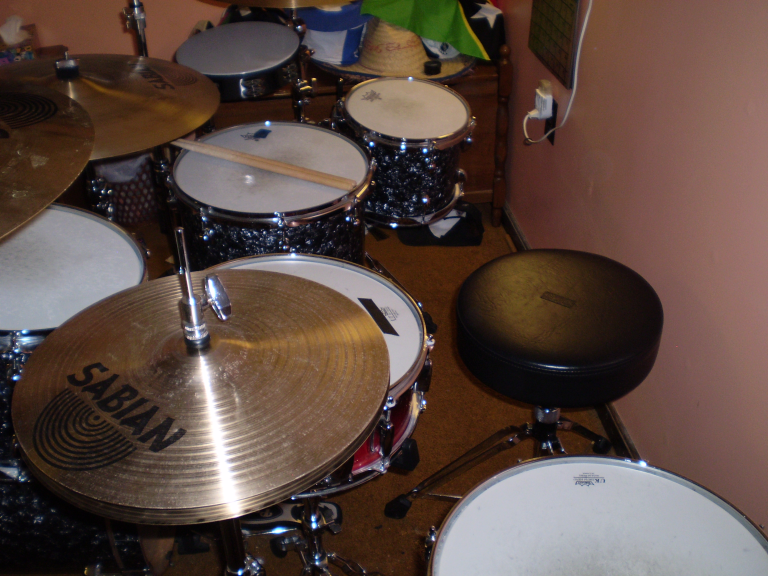 Side view.