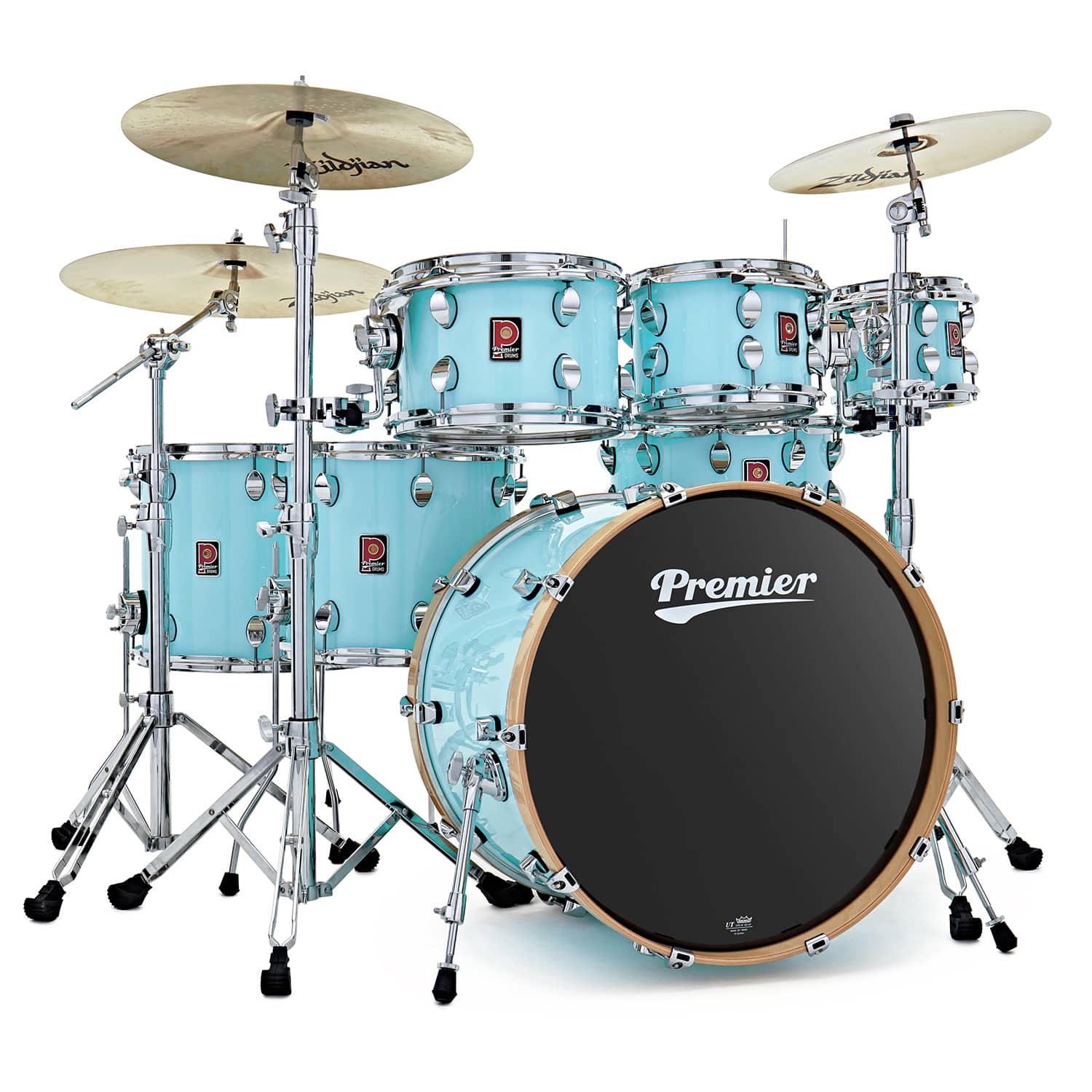 A blended shell comprised of 2-ply North American birch and 2-ply North American maple, beech support rings and a 3mm undersized tom diameter. The Elite's new thin shell construction, at 4.8mm thick, relays every nuance of your live performance.

www.premier-percussion.com
At last they updated their site and their drum range ! Even though we guess nothing is gonna be built in Britain anymore.
This brand I love seemed almost dead for a long time - this news I hope will witness a true revival of this drum company.

Last edited: