Okay gang, just got back from Los Angeles where I spent a couple hours spending stupid amounts of money on drum gear.
You know how it goes.
I was starving and so I came in to eat, but I'll post pictures here shortly. The set is SO much more beautiful than it is on the Mapex site, and I deliberately walked around with a stick and popped every single tom and snare in the joint - only one kit sounded anywhere near comparable, and it was a beautiful maple Gretsch that cost quite a bit more than the Saturns did.
PICS TO COME!
EDIT: Dang camera flash is making it so that you cannot see the fade in the drums. I'll play a bit with the lighting and all but I may have to wait until daylight - these babies deserve some sunshine.
Well, I got a few but I can't find any light that's doing them any good. I'll for sure take some tomorrow, both individual and as a whole - the color of these things is just amazing. Cherry-Burst, they call it. The sound is even better. I can't believe every time I hit one of these monsters. Just awe inspiring. Anyhow, here's what I have for now, more to follow tomorrow for sure.
The 1st rack tom: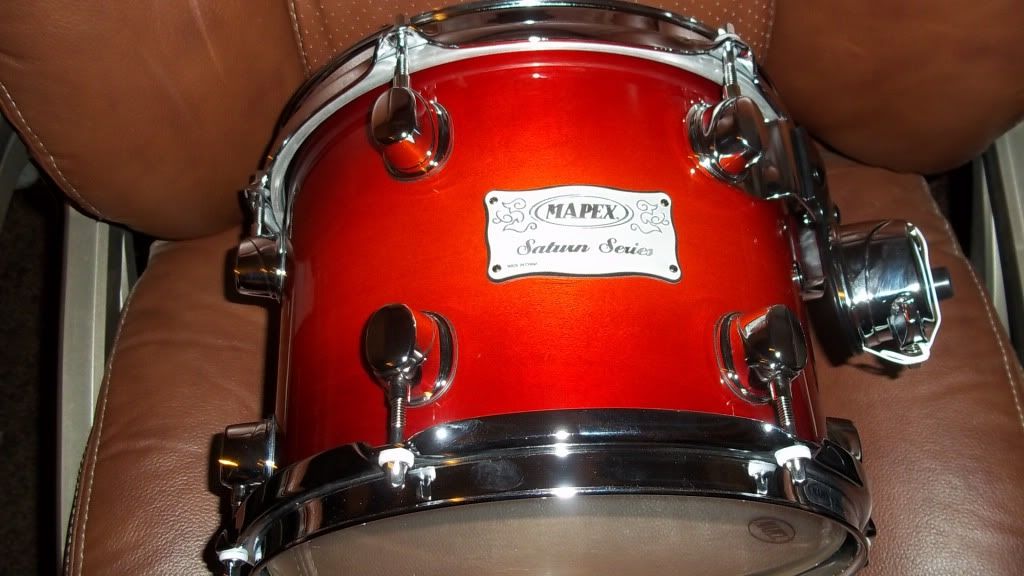 The gorgeous snare: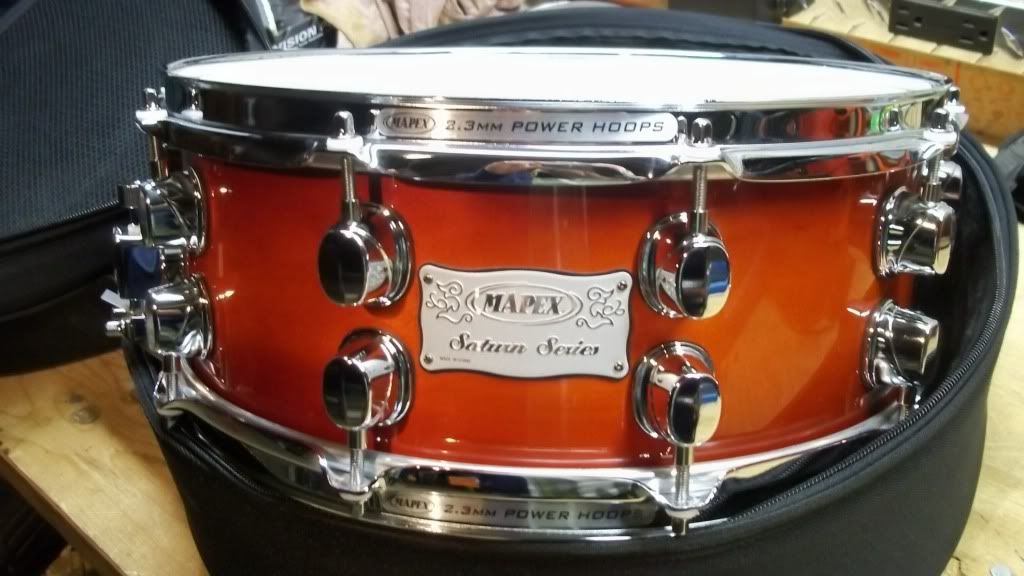 Snare and floor tom together (pic really is garbage - dang fluorescent light!):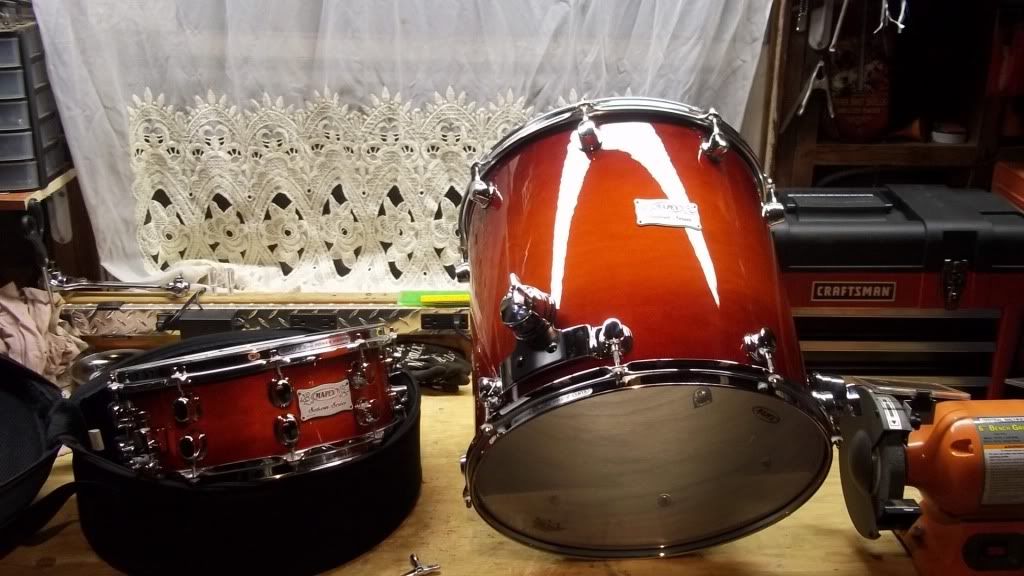 And the badge, just for kicks: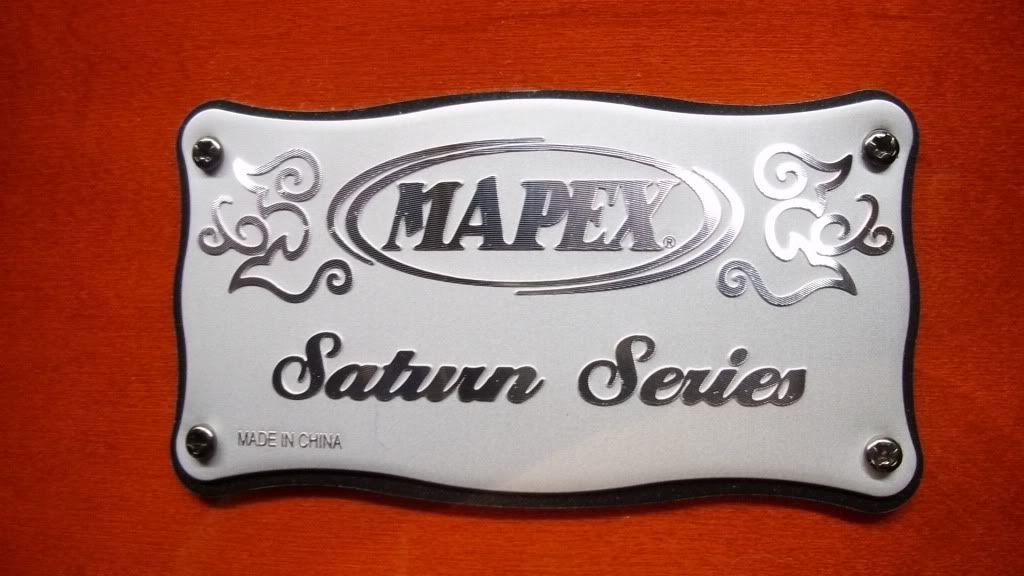 Last edited: