I went to a "local music store" that I frequant and to my total suprise they had a table set up with "display cymbals", Zildjian cymbals of all models and conditions for 50% OFF!.
Some of them were kinda beat up and old looking but others were basically BRAND NEW!.
They had at least 10 high end Zildjians that were virtually brand new with nothing more than a few finger prints on them. Some of them barely had prints at all, like the two I scored, brand new with a couple of minor finger prints on them and not as much as a single stickmark or tarnish of any kind.
I got them for half price and they were exactly what I was looking for to add to my Zildjian A cymbal pack. All I need is a couple of splashes and I'm done (yeah right).
This was a score and I wish I had more cash because they had plenty more including 2 Zildjian A Custom Effects Crashes, 2 Zildjian A Sweet Rides, 18" Med Thin Crash, 17" Med Thin Crash, a couple of splashes (I wish I had bought) and the creme de la creme, a brand new set of New Beat Hats!, and more!.
Anyone else had similar experiances?.
This is what I got, plus a couple of pics of my cymbal setup (so far)---
17" Zildjian A Med Thin Crash
18" Zildjian A China High
$245 out the door for both!.
Total for my cymbal pack and 2 add ons: $845.
Thats $120 a piece, I'm Stoked!.
Sorry for the dark photo, but you get the picture :]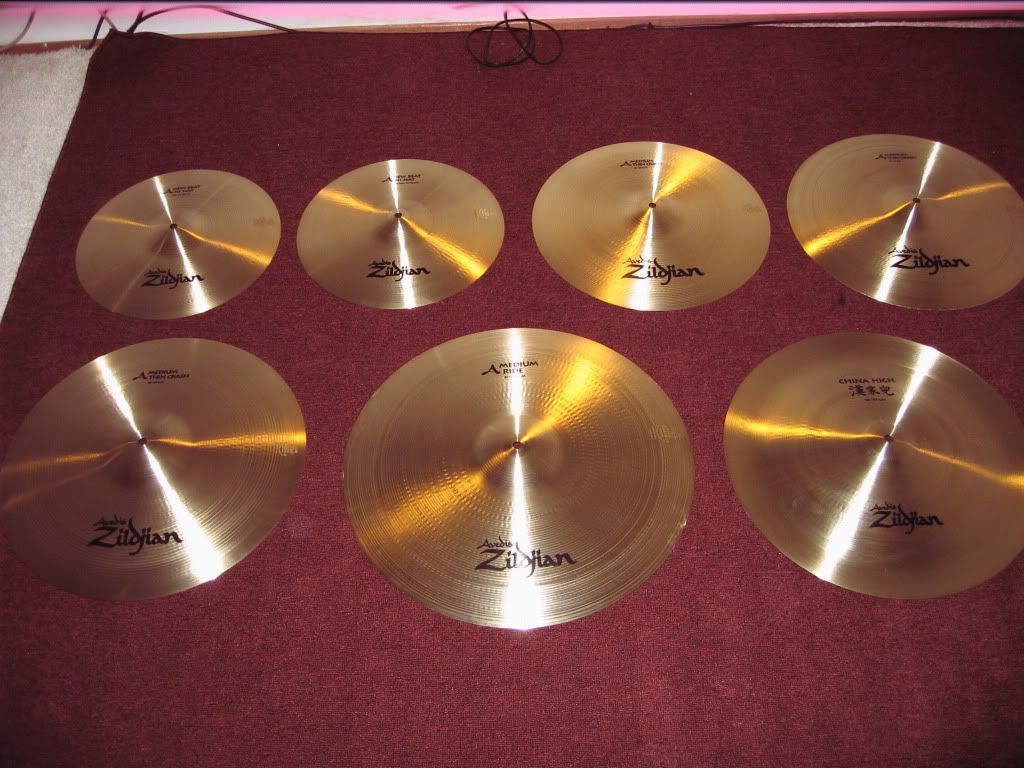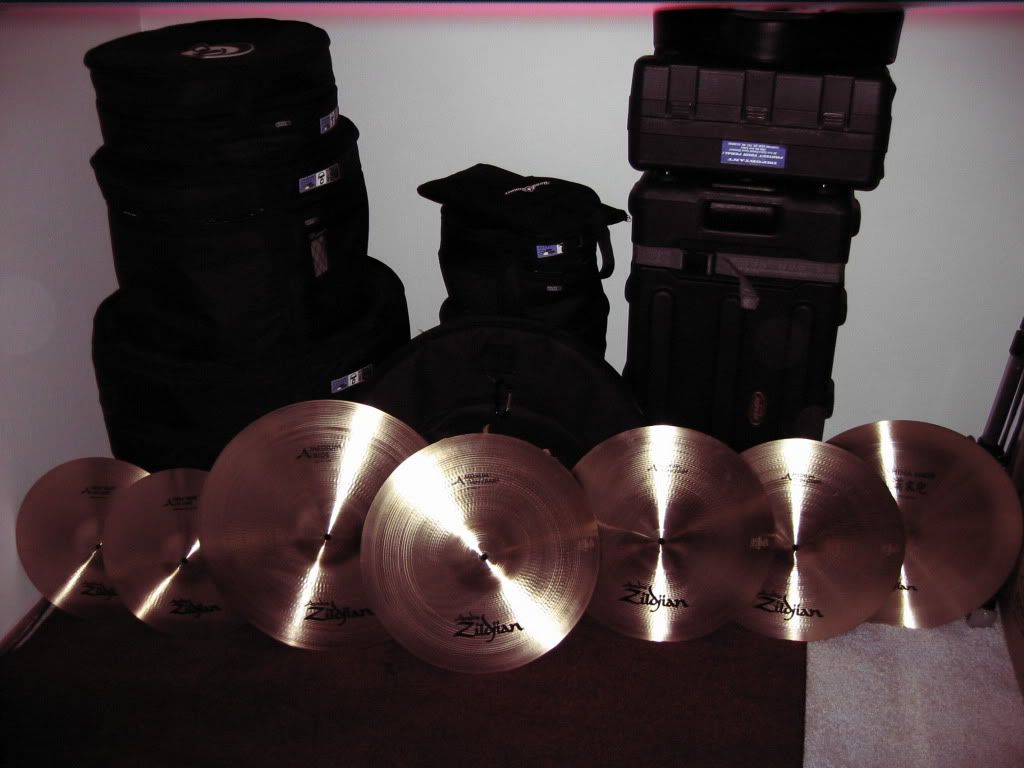 Last edited: