Hey everyone
All of my hardware is flatbase, in exception of my hi hat stand. My snare/tom stand is an older Drum Workshop 6300 stand.
I use this as a tom stand (14x10), and get tired of the main problem with this stand: the basket tilter is not toothless... I find it important to set my gear exactly as I want it.
I looked at some flat base snare/tom stands, and this 'Gibraltar' got my attention: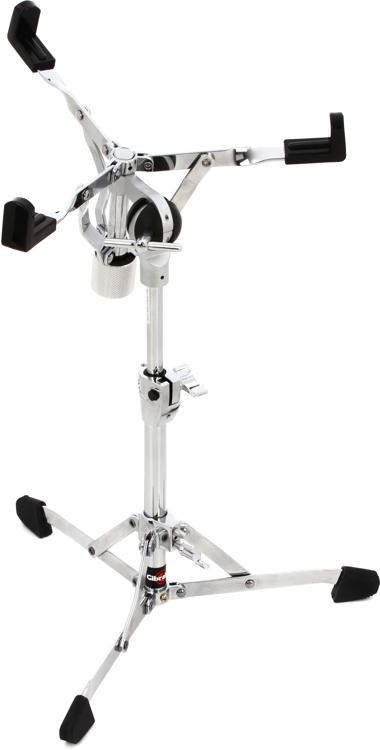 Tall Snare/Tom Stand with Ball Basket Tilter, Flat Base, and 23.25"-34" Height Range
www.sweetwater.com


Q1:
Can someone tell me what the max. height (with stability in mind) is of this stand? (from the ground to the point where the reso side of the tom/snare would sit)
Sweetwater states it's 34" max. but I want to be sure.
Q2:
I've seen that there is no memory lock on the 'upper tube'. Gibraltar sells a lot of different sizes of memory locks... Which one will fit?