Hey guys! I hope you will join me and Cliff Almond for these Drummers Intensive days in Germany. This is a rare chance to catch us both together since we happen to be on tour out there at the same time. Check out the banners below for contacts and details.
If you have any questions feel free to post on this thread and me or Cliff will answer asap!
See you there!
PM
Drummers Intensive day!

Outline
The Drummers Intensive day was started to serve the needs of drummers across the globe. After 17 years of doing clinics on a worldwide basis, I know first hand that players still have a burning desire to learn and improve their craft. As we all know this learning process never stops, for any of us. The question is always...who to turn to, and how to get time with players that have vast experience in their particular field. How can we even find them when they are not in our area of the world? Dealing with scheduling conflicts and expenses of a 1 on 1 lesson can also be a hurdle. So to make our drumming and our drumming community stronger, the Drummers Intensive day was started.
Central Concept

The central concept of the "Drummers Intensive Day" is to provide students with playing time in front of some of the best players in the world. In a clinic setting we have the opportunity to see experienced players play, showcase equipment, give playing ideas and inspiration. But only 2 hours of watching someone play can leave lots of holes and questions. And of course there is no time for participants to get up and play and have feedback in any way. Maybe many drummers are also hesitant to ask questions because of fear or they are simply too shy. I found that this problem is overcome by putting sticks in that persons hands and saying..."lets hear where you are". This removes all inhibitions and lets us all share the joy of our journey in drumming. While getting the best advice from experienced players in a setting that is both constructive, musically safe and has the best outcome for the participant in mind.
What takes place?

In this 5 to 6 hour journey into drumming, the hosts will guide participants through the area in which they have outstanding expertise. Participants not only watch and learn but also take part! When you are at a Drummers intensive day...be ready to play! When you attend, you must be ready to play on drumset and in front of everyone at the event. You will play to backing tracks, and play along with the instructor. You will then receive feedback from them as well as your fellow participants. That is what makes this event unique. We have plenty of time to accommodate all questions and explore the subject matter at hand deeply and thoroughly.
Who's there?

On this day we will have one of the most exciting drummers in New York,
Cliff Almond
. His credit list is vast and well known. When Cliff was eighteen years old he attended PIT in Hollywood California and upon graduating returned to San Diego. He spent the next year practicing and playing in local venues, and occasionally teaching at PIT until the age of twenty. Soon after he was spotted by then Chick Corea Drummer, Dave Weckl who recommended Cliff to pianist Michel Camilo. Cliff Landed the gig at the age of 21 and began recording and touring with Camilo. Since this time Almond has gone on to perform/record with such artists as: Michael Brecker, Richard Bona, Bob Berg, Jeff Berlin, Boston Symphony Orchestra, Bunnie Brunell, Michel Camilo, The Commodores, Celia Cruz, Danish Radio Big Band, Paquito d'Rivera, John Faddis, Claire Fischer, Jeff Golub, Antonio Hart, Toninho Horta, Giovanni Hidalgo, Wayne Johnson, Yuka Kawamura, Ketama, Wayne Krantz, Manhattan Transfer, Eric Marienthal, Patti Labelle, Chuck Loeb, London Symphony Orchestra, Chris Minh Doky, Eddie Palmieri, John Patitucci, Tito Puente, Quruli, Bud Shank, Ricky Skaggs, Sounds of Blackness, Mike Stern, Terrance Blanchard, Clark Terry, Umo Jazz Orchestra (finland), Hikaru Utada, Dave Valentine, Victor Wooten, Akiko Yano, and others. An endorser of Yamaha Drums, Zildjian Cymbals, and Vic Firth Drumsticks, Cliff has been featured in various music publications throughout the world such as Modern Drummer Magazine (US), Sllagwerkkrant (Netherlands), Keyboard Magazine (Japan), Sound and Recording (Japan), and Drums Magazine(Japan). He has also performed on television and radio broadcasts throughout the US, Japan, Europe and the UK, including CBS Nightwatch, Austin City Limits, Evening at Pops, Prairie Home Companion and on various broadcasts for the BBC. In addition, Almond has also been involved as a producer/co-producer in a number of projects and continues to be active in playing, composition, and music production. Cliff Almond currently resides in New York City.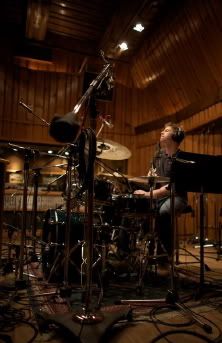 Check cliff out here!!
http://www.youtube.com/watch?v=LcxZXxlOFx8
www.cliffalmondmusic.com
Phil Maturano
...Thats me
I will be handling the Latin stuff again and we will work out of my Book " Latin soloing for the drumset" and my DVD - "Afro Cuban Drumming" and also "Working the inner clock"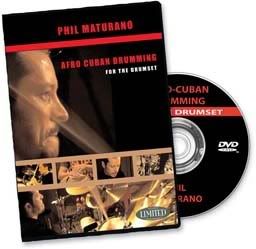 If you would like to attend, drop me an email...or our contacts on the banners.
phil@philmaturano.com
We will email you the location, everything you need to prepare and bring etc.
The price of the event is 75E - You will also receive - my book "Latin soloing" and my new book "The Left foot clave system" -
You also receive 3 of Cliff's online lessons. Over 40E worth of study material!!! All included in the price of the day!! We say Intensive day because it's Intense!! :B/
Here are some
reviews
of the day from participants.
Hey Everyone!!!!!
I had to tell you guys that the Intensive Day was amazing!!!! Really intimate and TONS of knowledge and information given and taught. If you guys can make it to the next one please do!!!!!!!! YOU WILL NOT BE DISAPPOINTED!!!!!!!!! Phil's playing is incredible and his phrasing is something else (not to mention his independence LOL!!) Take care and God Bless.
Carlito
Phil is not only an incredible drummer and musician but a cool guy too. His Intensive day was great! Informative and fun. I would recommend his books and video to anyone. The Inner Clock stuff was challenging and the way the language of Latin (African-descended) rhythm was presented was brilliant. Phil doesn't show you a cheesy mambo pattern and leave it at that. He teaches his students how to understand and speak the language of african-descended rhythms so that they can truly communicate in this language. Did I mention that his latin soloing ability is on a par with anyone out there? Seriously, If you want to play this stuff, check out his materials.
Jeff
I had a really awesome time with Phil and the rest of the gang at the intensive day. It was VERY informative and getting a chance to play and be critiqued by Phil was really a good learning experience. I went into the day not knowing very much Latin material and about 6/8 time as it pertains to Latin rhythms. After coming out of that session, my drumming horizons are truly expanded tenfold. The books/materials we received were top notch and will last me for a very, very long time of study. If Phil has another intensive day like this I would highly recommend going. What an invaluable experience. Thank you Phil!
Dominick
------------------------------------------------------
Big hugs to all
www.philmaturano.com
www.myspace.com/philmaturanodrums
www.youtube.com/philmaturanodrums
Last edited: