One of the greatest things about learning to build is getting to try wood/hardware combinations of my choosing as often as my time and some money allow. Selling the odd drum finances the next.
A new technique I am now going to make a regular feature is to inlay the re-ring into the shell. This gives the shell amazing strength while keeping it thin, it also makes a smooth flush inner shell instead of a raised hoop inside the shell.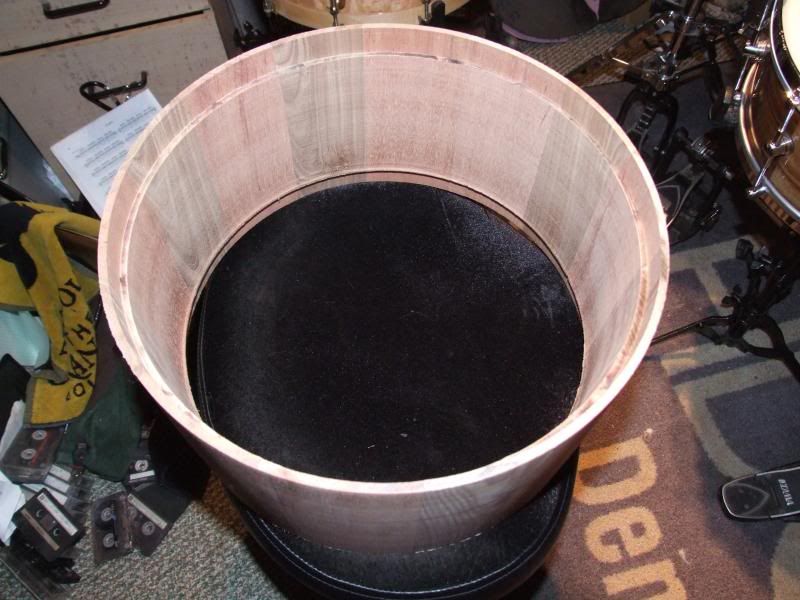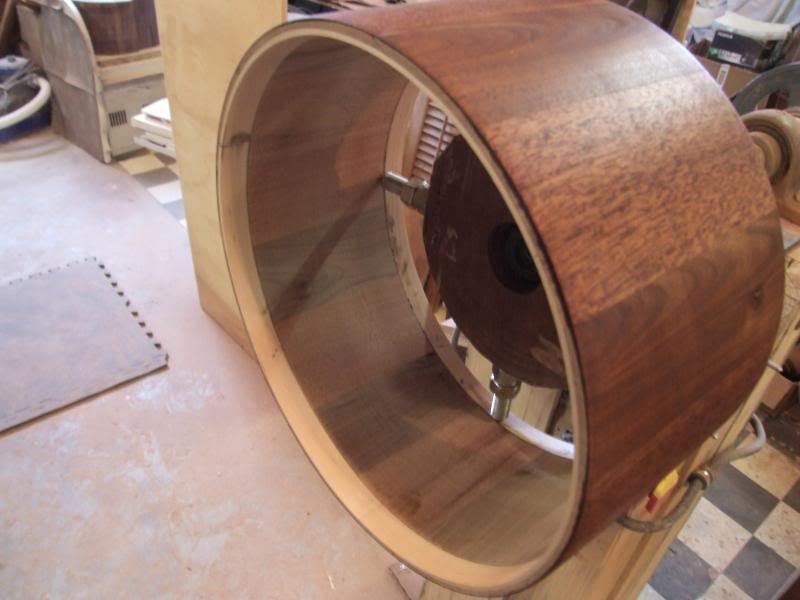 This snare is a 14 stave unit. 6 staves of American Walnut and 8 of African Mahogany. It is 7X14, approx. 3/8" thick.