I am getting new heads from my 20" Ludwig Signet kick. The batter will most likely be a PS3. I am intrigued by the PS3 Felt Tone Fiberskyn as a reso head: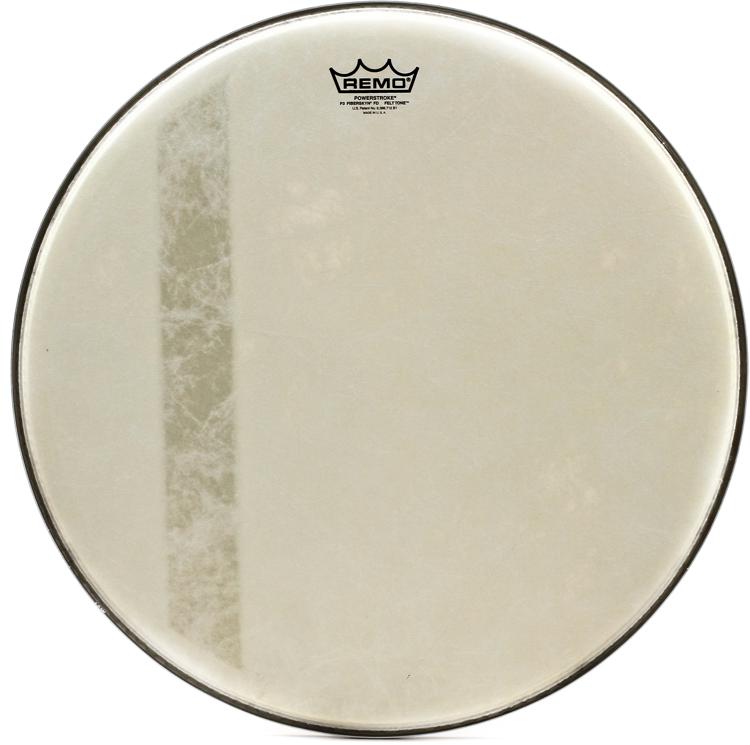 20" Resonant Bass Drum Head with Outer Control Ring and Floating Felt Strip - Fiberskyn
www.sweetwater.com
Problem is, this is what it looks like on Remo's website:
The Powerstroke® P3 Fiberskyn® drumheads feature focused warm tone with enhanced low-frequency definition and controlled overtones. Constructed with a 1-ply 7.5-mil (Diplomat®) or a 10-mil (Ambassador®) film laminated to a 3-mil polyspun fiber, with a 2-mil overtone-reducing inlay ring...
www.remo.com
I emailed the Sweetwater rep, and he said that what is on Sweetwater's site is the current offering and perhaps the pictures were taken differently so that's why the heads look different. Well, I like the gray, cloudy look of that head. Can anybody say for sure what this head looks like? Do I even have the right head?