Hi folks, I know it's not a "real" drumset, but it's what I can use for now...
Regarding the Pyle portable drumsets, I am bit confused about the layout, and how to play.
I'm about to buy one, and will either go with Pyle Pro (PTED06) of which here is a pic: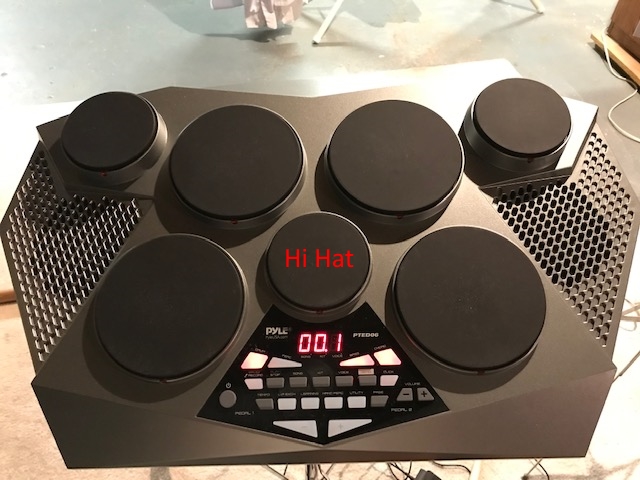 Or the Pyle PTED01, which is more or les the same (just the small bottom pad on that one is a little lower, aligned with the center of the other larger lower two).
My doubt is how do you play with this layout. The little lessons I took on a real kit, I played the HH with my right hand, and it's to the left and higher up. Here not only are they at the same level, but also it's to the right.
I read somewhere that suggested open playing would be better, but in the videos I saw of that, the HH is played with the left hand, meaning you would have to actually swap the default function of the pads, and also end up with a smaller area snare...
Would appreciate any insight to clear my confusion.
Thanks!!