Hi Drummerfriends
I like to change my beater when I want some different sounds, feel and/or power.
Currently I have these beaters, and according to what I play, I just swap them round, it's quick and very efficient, I can tell the change of feel, sound and power depending which one I choose.
1. The old type felt beater, for that classic, slightly more boomy sound, it brings out the low frequencies of the kick, with less attack than the modern felt beater. Ideal for jazzy music.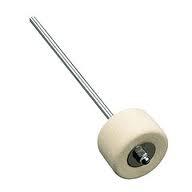 2. The Iron Cobra felt beater, much more focussed than the old type above, more attack and more emphasis on the medium frequencies, you can slide the little weight up or down the beater shaft for more or less inertia, a good "general" playing beater.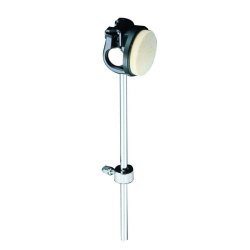 3. The Mapex Falcon beater, a very modern and versatile beater, reversible with either rubber or felt (the felt sounds different than the two above), it comes with 2 weights (10g & 20g) that you can insert in the beater (or none at all, for that super light feel), and like the IC it has a little weight you slide up or down for that perfect balance, I really feel the difference, and this beater can cover most type of sounds, my current favorite beater.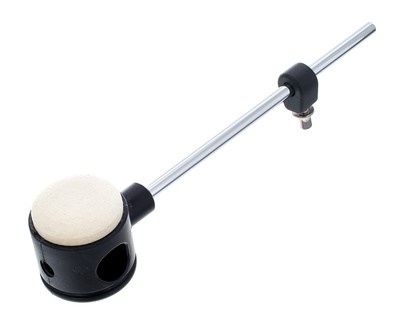 What about you, do you swap different type of beater? You just stick to one type? You prefer to change your tuning to altern the sound of your bass drum?
Lets have some beater talk...