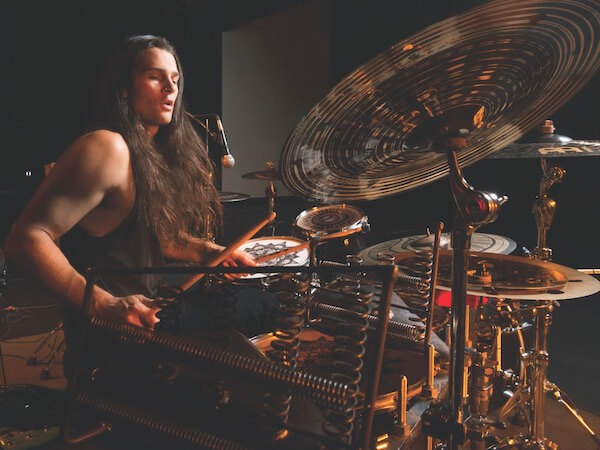 Aric Improta, a Los Angeles native, is an extraordinary drummer. Literally..
He's a bit of a weirdo...who likes to jump and do backflips while he play the drums, but other than that...this guy is a real force of nature (he use a double pedal, but is deadly even when using a single pedal).
Aric is creative, technical and extraordinarily powerful. A one of a kind in the true sense of the word.
Both in the studio and live he incorporates pads, electronic effects and samples into the drums.
http://instagr.am/p/CUdLTujlXtj/
http://instagr.am/p/CTWF8g1HqNs/