I've been browsing the forums for a few weeks now and I finally got around to snapping some good shots of my kit. I'm still in a transitionary phase as far as set-up goes, but for the most part it's pretty consistent.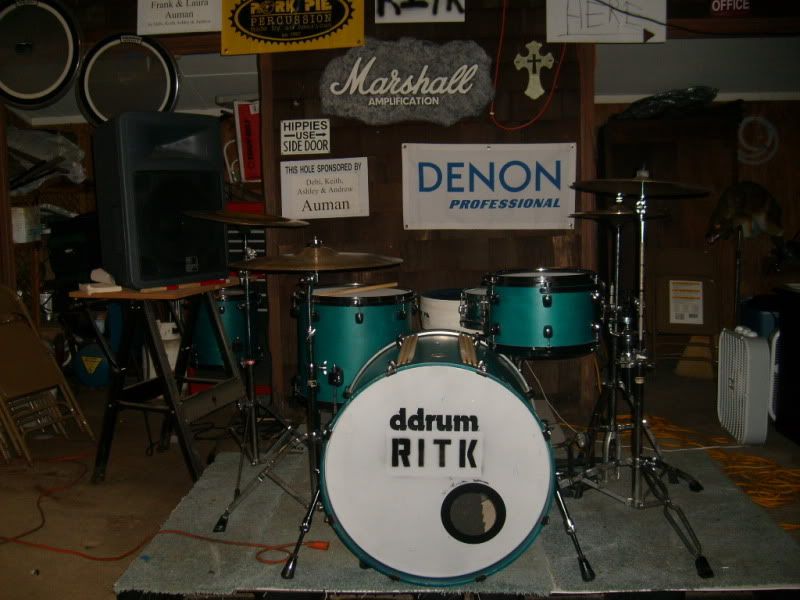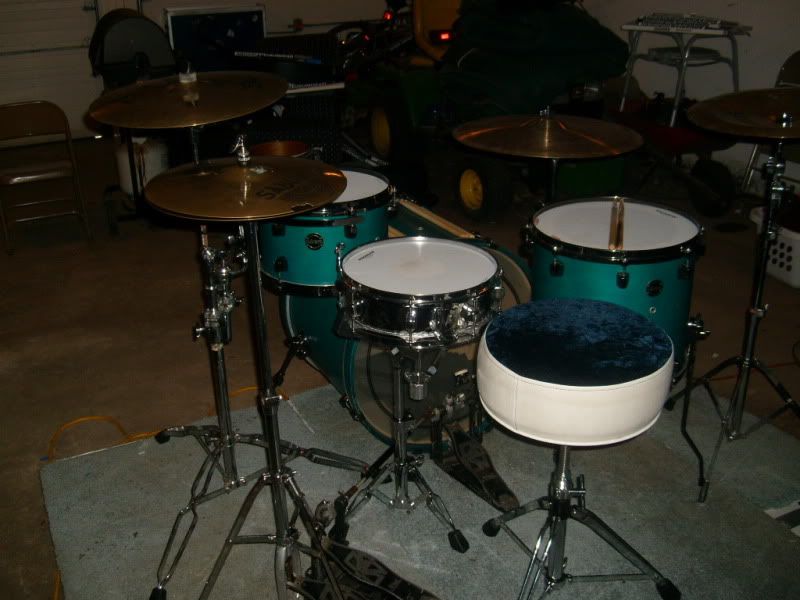 Ddrum Diatribe with 24"x18" kick, discontinued the week after I bought it Christmas two years ago. 13"x9" Mounted tom, 14"x14" & 16"x16" floor tom (14" pictured in background of side-shot pictures) I've been torn as to whether I want to play a 5 or a 4 piece, and I've been swapping back and forth between the 14" and the 16" with the 13".
13"x4" Tama Soprano Steel Snare, replacement to a Ludwig 13"x3" Maple Piccolo I set on top of my car and drove off with...yeah.
Also have the 14"x6.5" ddrum factory snare that came with it, but I don't play much as it's much too deep for the style of music I'm playing now (reggae/ska-ish)
Cymbals shown include:
Sabian 14" AAX Stage Hi-Hats (Top-hat has major cracks - ordering a new one on the store's next Sabian order)
17" Zildjian A Custom Medium Crash
21" Zildjian Armand Ride
18" Sabian AA China (Don't actually play this with my reggae band, just had it up from practicing on my own last night)
7" Zil-bell not pictured.
Iron Cobra Jr. Double Kick
Any other ddrum players out there?