Getting over the hump building this kit. It is I guess what we call a short stack kit. The wood is re purposed from a bed built pre 1920's which I scored for $20 at a yard sale. Oddly enough it belonged to a symphony drummer from Peterborough where the bed was originally built.
Sizes: 10X7 12X7.25 14X7.5 15X12 and the kick 20X17
I did not have enough of the antique mahogany for a kick, so I bought some African Mahogany which should mate quite well.
Kick on the lathe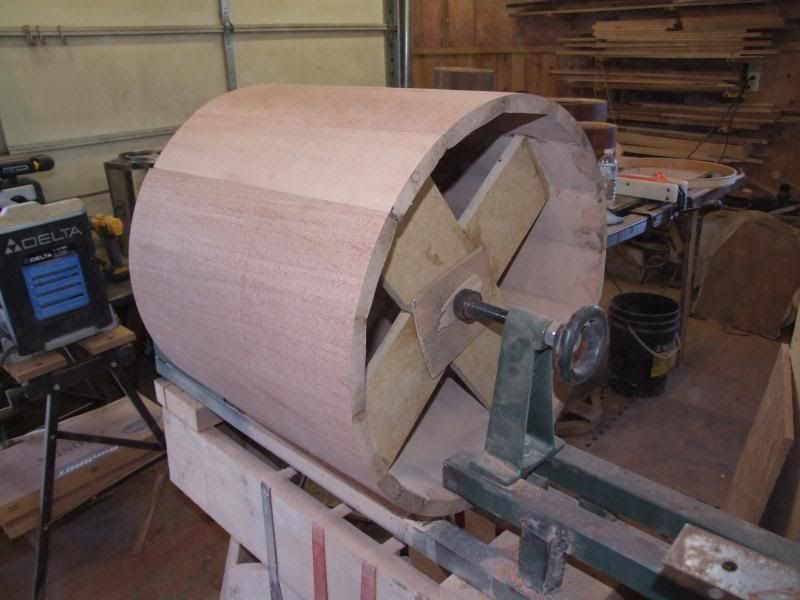 I am inlaying a band of Olive Ash Burl on the toms, for the kick I am putting the burl into the hoops only. My first attempt at this, learning curve at work. No burl in hoops here, just the cut out, last pic shows one hoop taking shape with the burl inlay.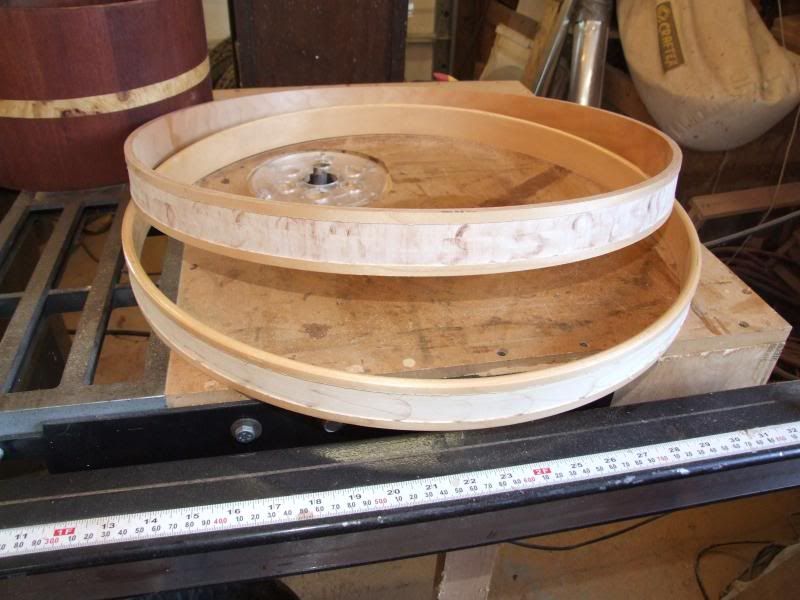 The toms also are outfitted with maple re-rings which I steam bent and installed. The edges are roughed in so far, outer round over, inner 45. One coat of danish oil applied here, the finish will evolve from here.