As promised in
this
thread, here are pictures (several years old now) of the restoration project I got myself into after Hurricane Katrina decided to submerge my kit for weeks.
Got my work cut out for me: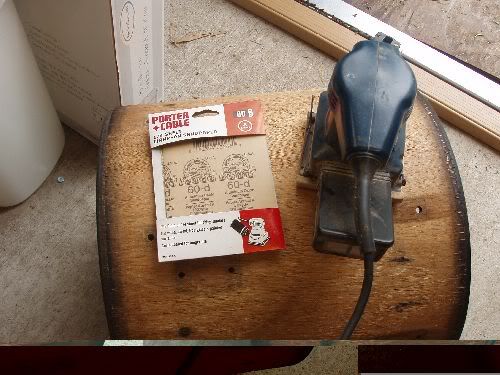 As I mentioned before, I had upholstered my kit after the first flood it was in. Here is a before and after.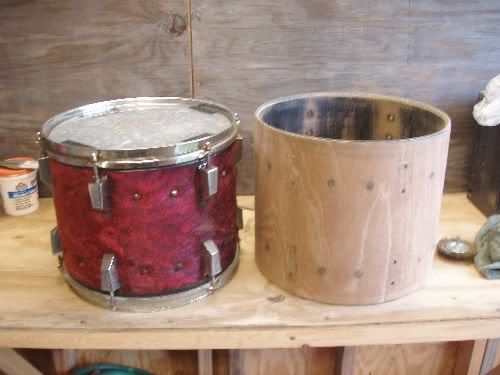 As you can imagine, rust covered virtually 90% of the hardware. Here is what they looked like after I removed the rust. I left a rusty one in to contrast.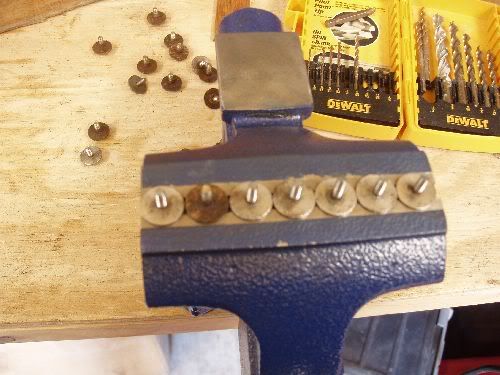 The completely refinished toms: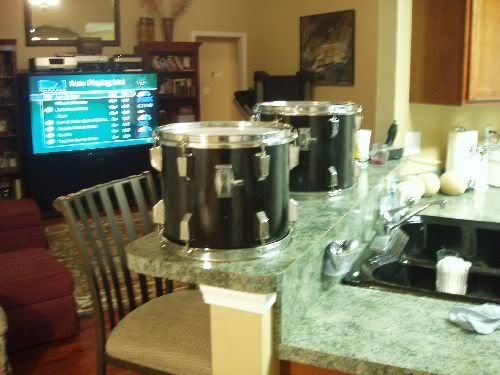 Starting to come together. Even the cat is interested.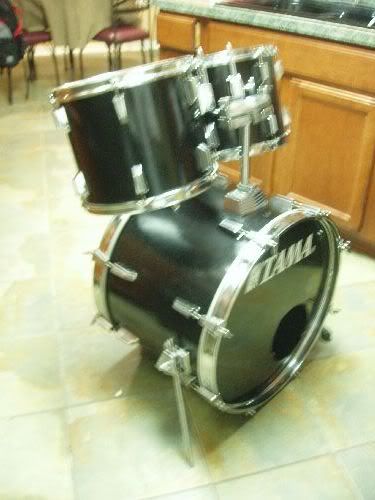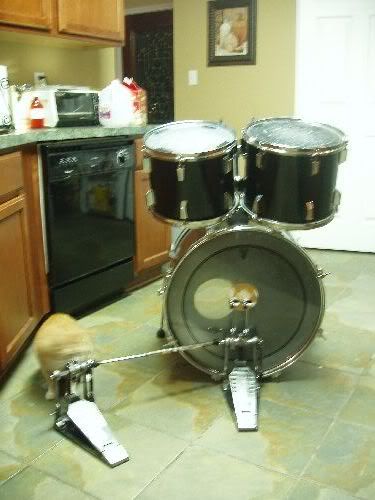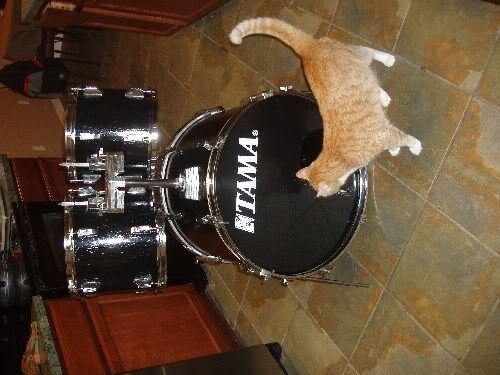 A rear view of the set completed. yes I'm aware of the massive chunk taken out of my crash. You should see it now!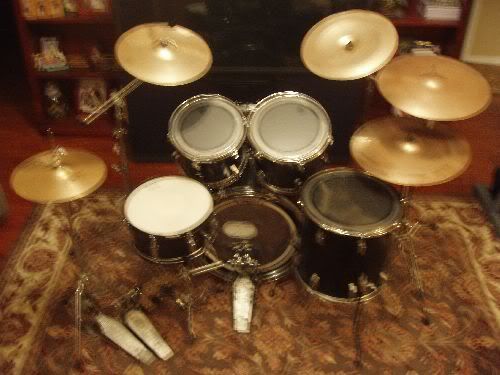 These are only a smidgeon of the pics I have of the project. However, the pics were taken with a very crappy point and shoot digital camera and thus all quality is gone. I had also bought all new heads for it, which isn't really reflected in the pictures.
I will definitely post pics of my PDP X7 when it arrives this weekend.