No one seems to have done this here, what I was looking for were the Tom Tom mounts that Gavin Harrison uses, but I used my old DW's instead. For all of you that save corks from wine bottles I think I may have found a use for them. I had an old tom stand tube that I cut down and used to make part of the rack work. I then pounded old wine corks into the tube to reinforce it from collapse. I'll try to get gig photo's up from the shows coming up,....all outdoors for the next two months...or if anyone wants a different angle on this new set up, let me know. By the way its all very heavy, but the floor space is so much more improved.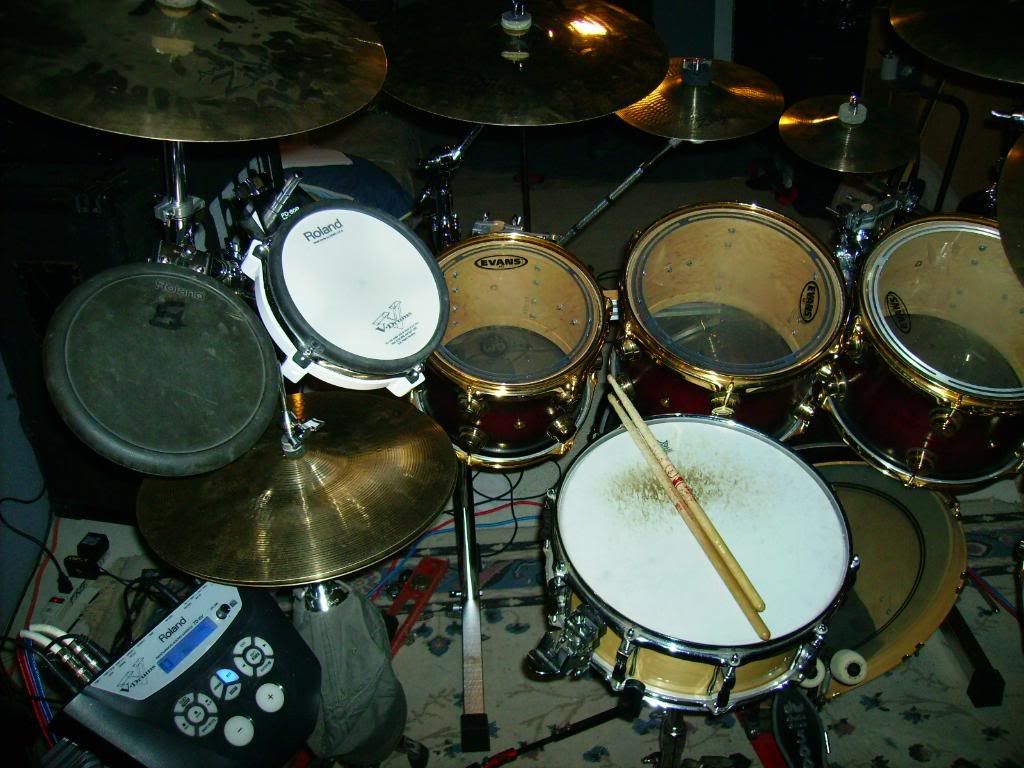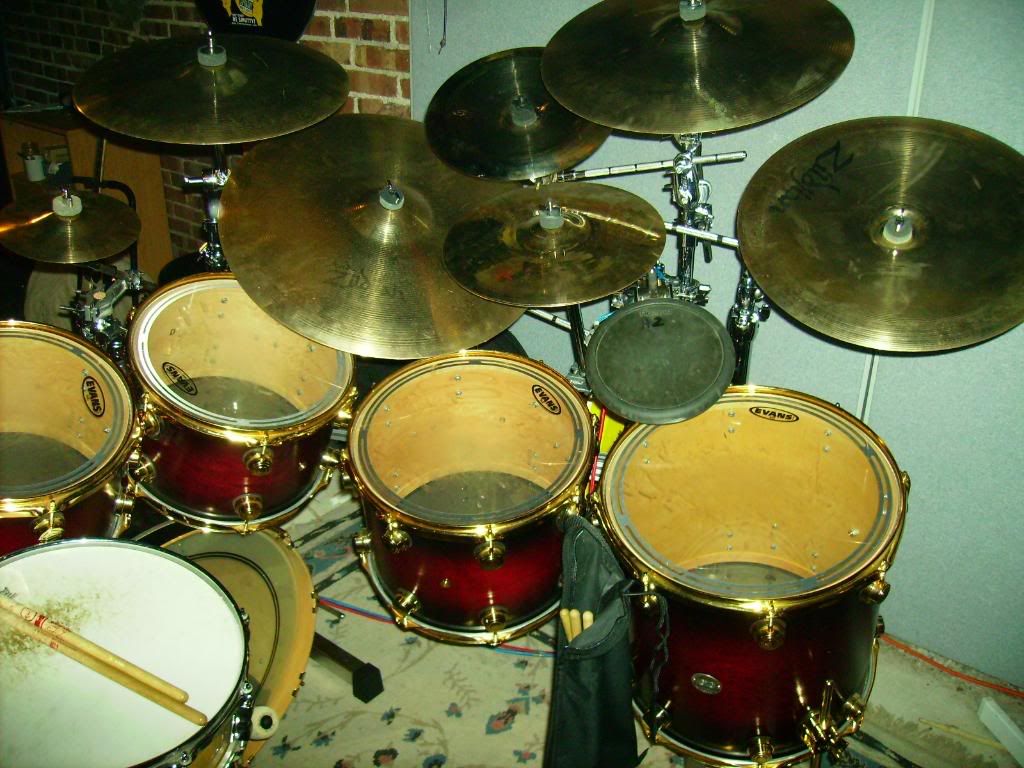 This was my biggest concern, as to how to go about setting it all up.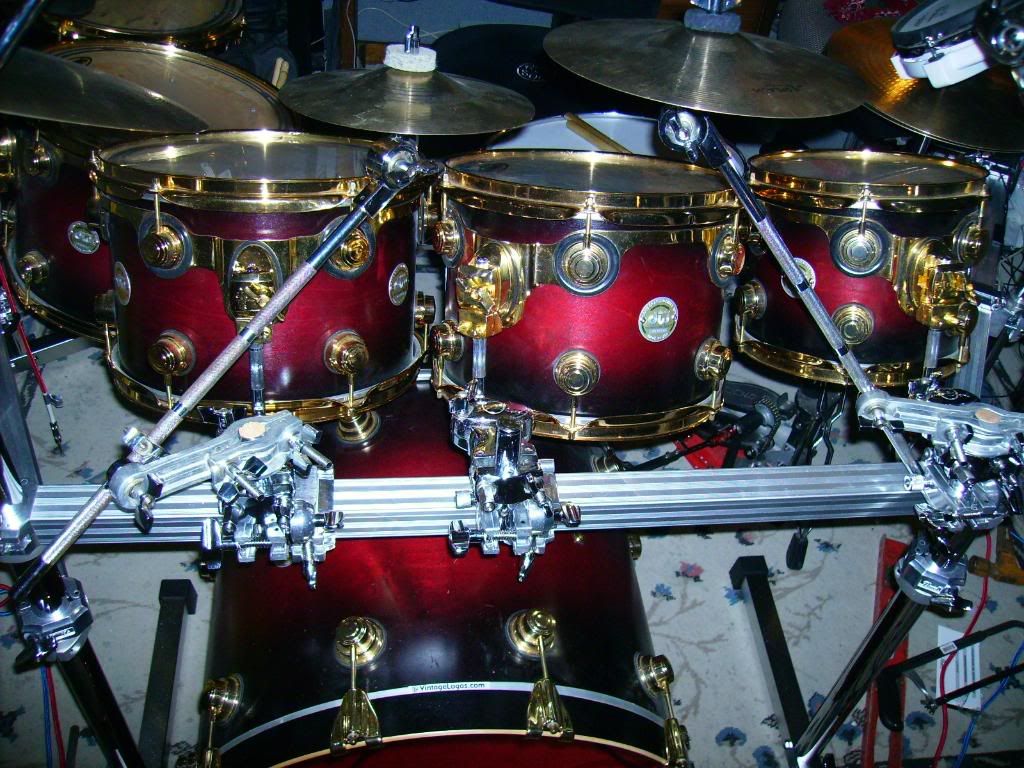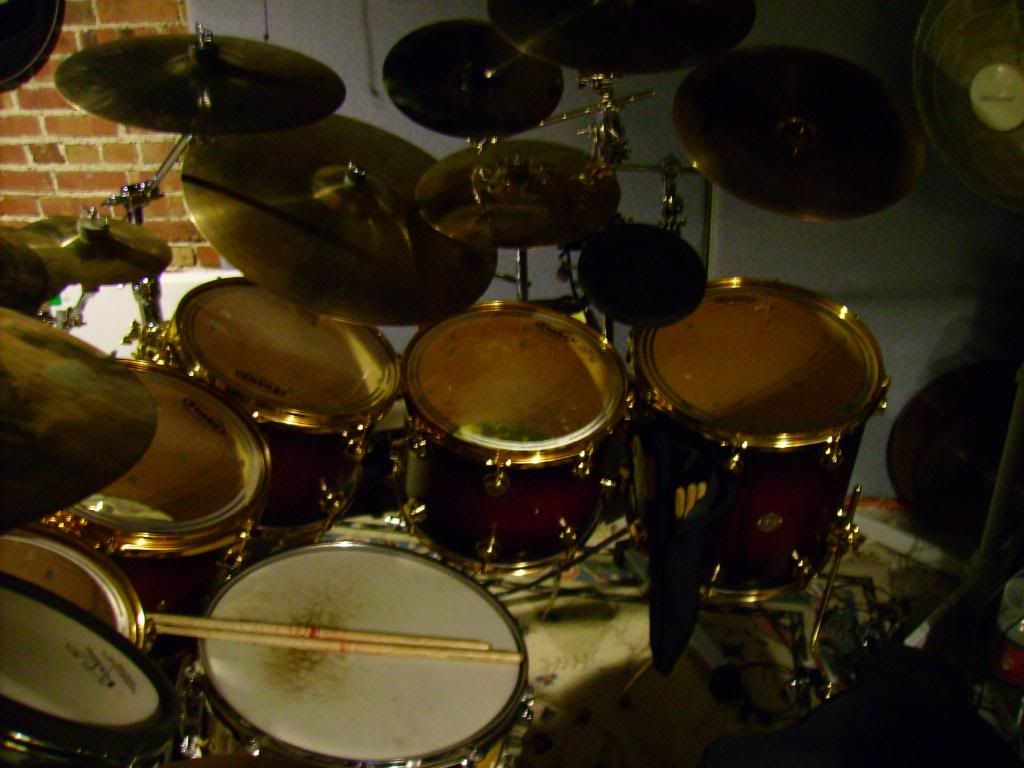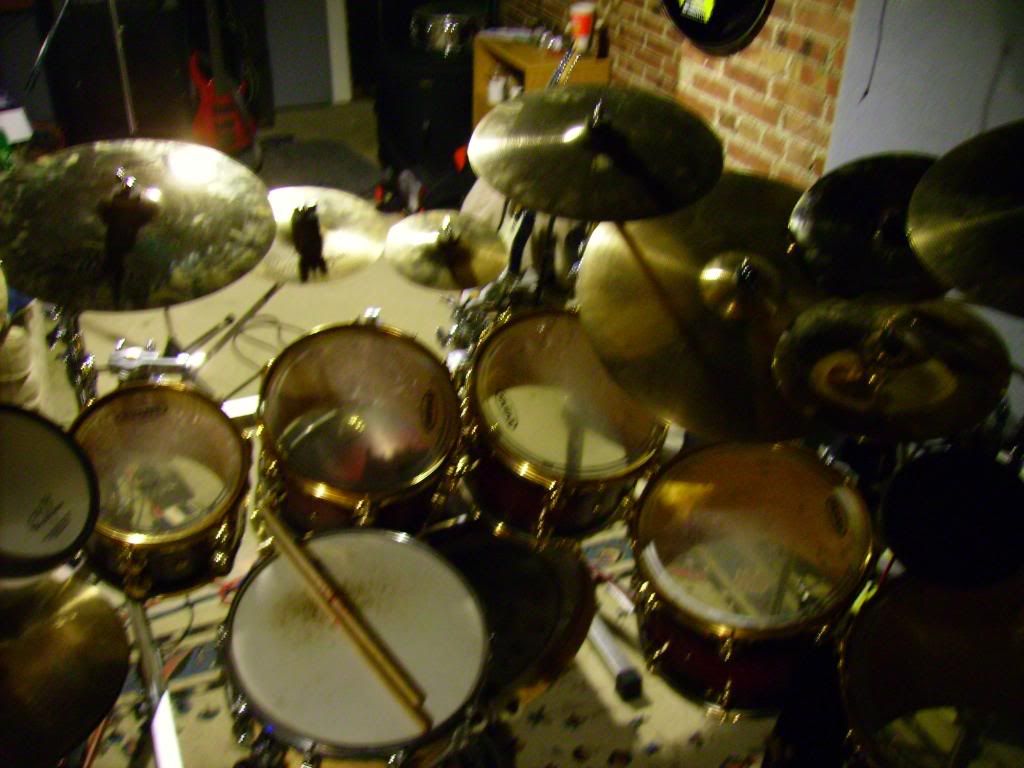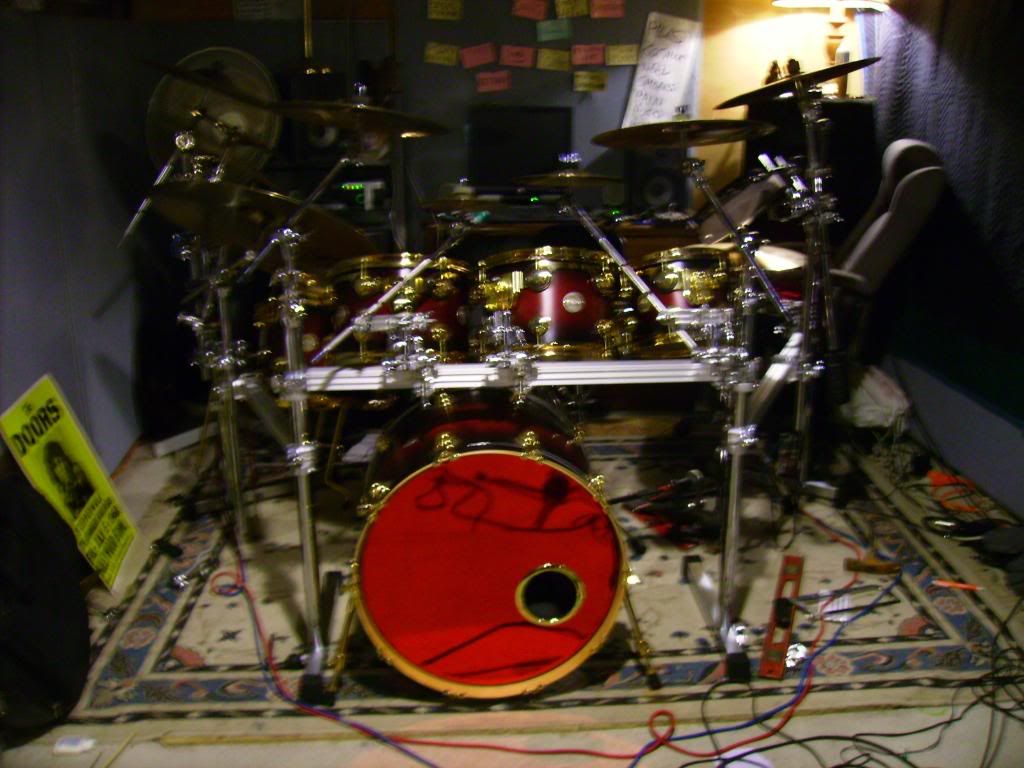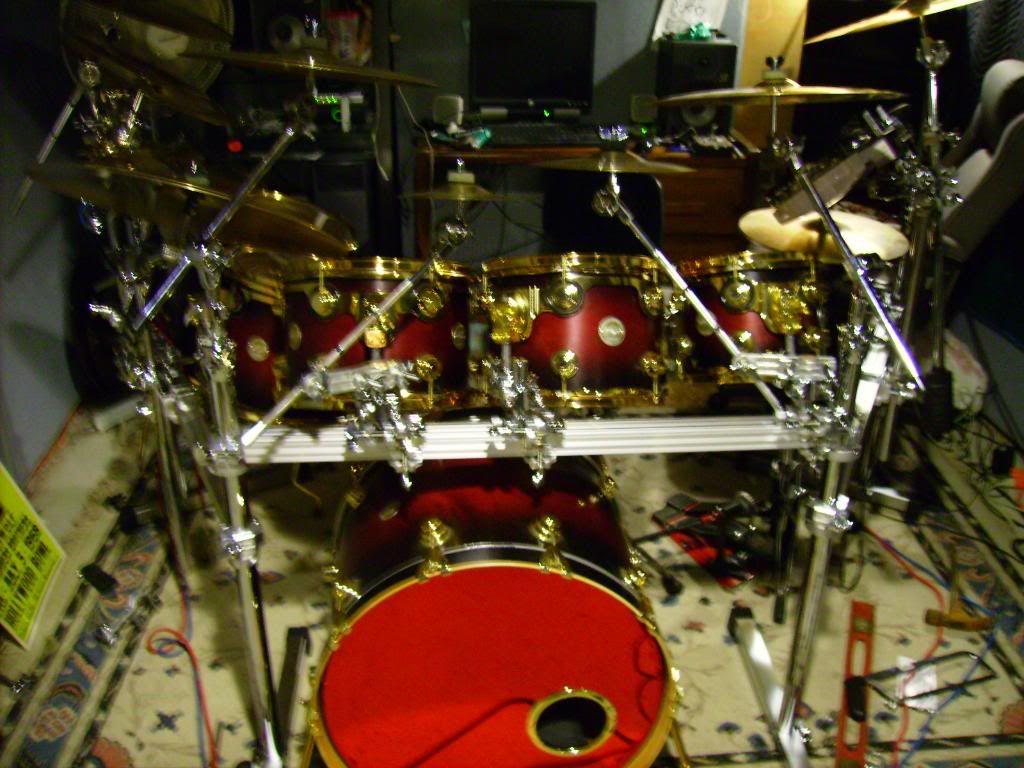 I do like this now, but upcoming shows will be the real deal breaker. The way everything is locked up tight is awesome. FYI, a few years ago I swore I would never have a rack.
Ciao
This is how much more its changed things