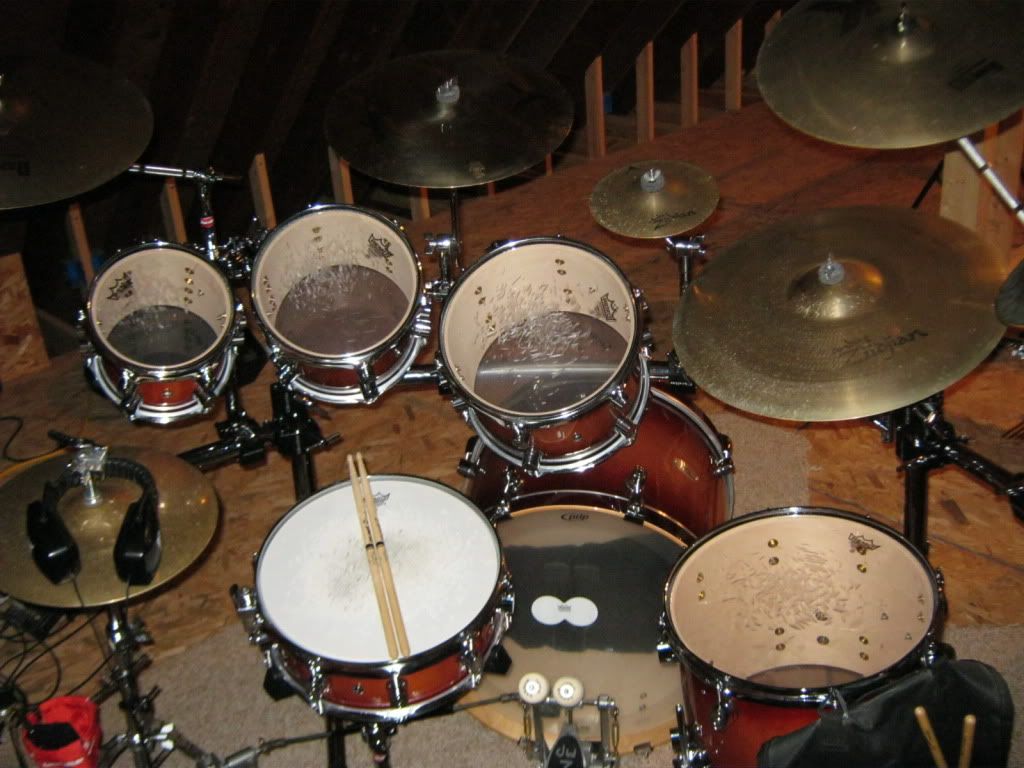 not the world's greatest drums but they were a slight upgrade from my old Stage Customs, satisfying my want for a 100% maple shell. I play in the back of a barn so I'll hang on to them until I get a climate controlled playing space. they sound OK, don't really stay in tune. I get lots of compliments on the sunburst finish.
cymbals: 20" A custom projection ride, 16" A custom crash, 8" A custom splash, 13" K/Z hats, 17 and 18" K dark medium thin crashes.
plans: Yamahas of some sort, trade all the A customs for Ks. I WILL own a 22" K dark medium ride someday!