Originally presented in the thread,
"My Humble Stagestar"
, my Tama kit has since expanded beyond that description into the black, blue and copper beast that I have dubbed "The Penny Dreadnaught". Since graduating college in May of this year, I have been celebrating by adding the final touches to my kit now that I am able to play it whenever I want again.
And now for the roll call...
Drums (Tama):
24x14 1980-81 Imperialstar Bass
14x5 1983 Swingstar Snare
13x5 Stagestar Snare
8x5.5 Imperialstar Rack Tom
10x8 Stagestar Rack Tom
12x8 Stagestar Rack Tom
14x12 Stagestar Floor Tom
18x14 Stagestar Bass (converted into Floor Tom)
Cymbals (Paiste):
20" 1985 2002 China Type
14" Alpha Boomer Hats
16" 1981 RUDE Crash/Ride
16" Alpha Rock Crash
18" Alpha Thin Crash
20" 2002 Wild Crush Ride
24" Alpha Rock Ride
Custom Stack (10" PST 7 Splash top, 12" 302 Plus Splash bottom)
18" 502 China
22" Sabian Neil Peart Limited Edition Steampunk Paragon Ride (Alternate Ride)
Electronics (Simmons):
3x 9" Single Zone Pads
SD5K Hi-Hat Control Pedal
SD5K Module
Heads (Remo):
Clear Controlled Sound over Ebony Ambassador (Bass)
Coated Emperor over Clear Ambassador Snare Side (Snares)
Clear Emperor over Clear Ambassador (Toms)
Sticks:
Ahead LU Lars Ulrich
Throne:
Sound Percussion SP990SDT Saddle-style
Hardware:
Miscellaneous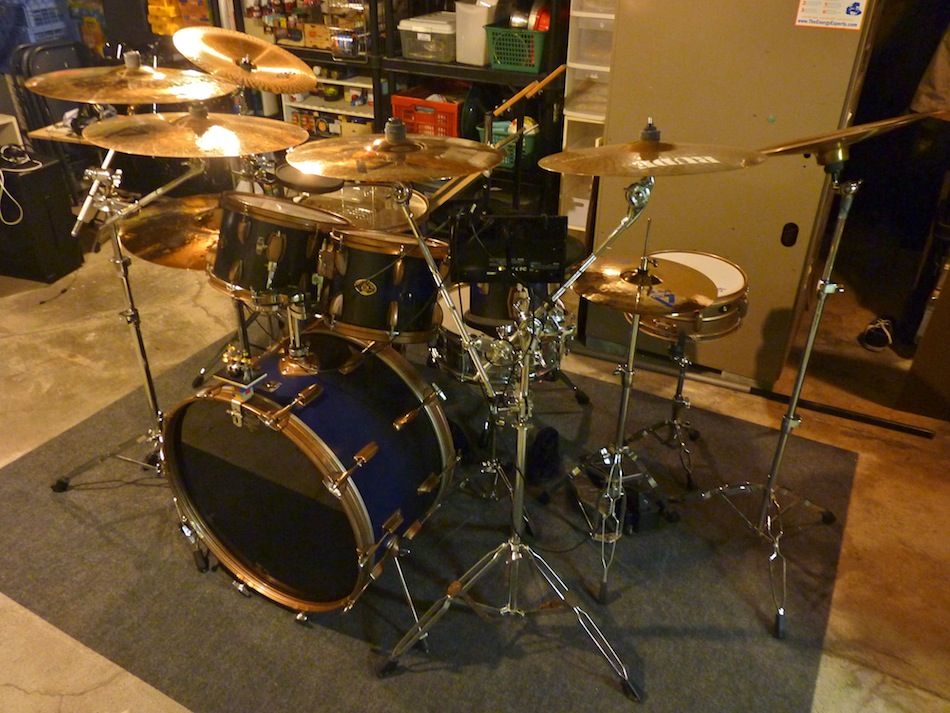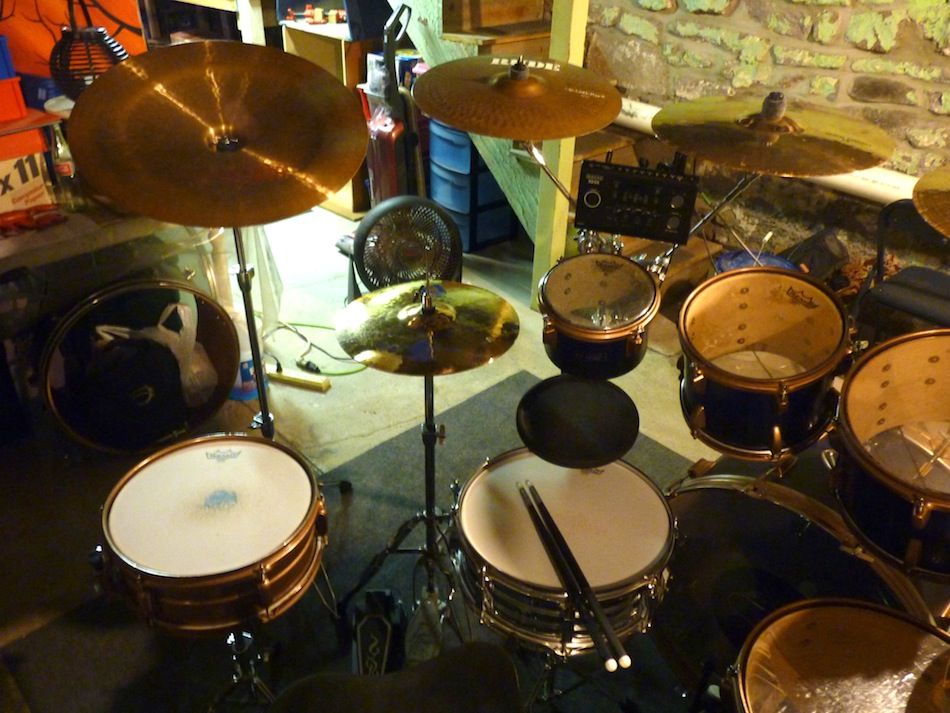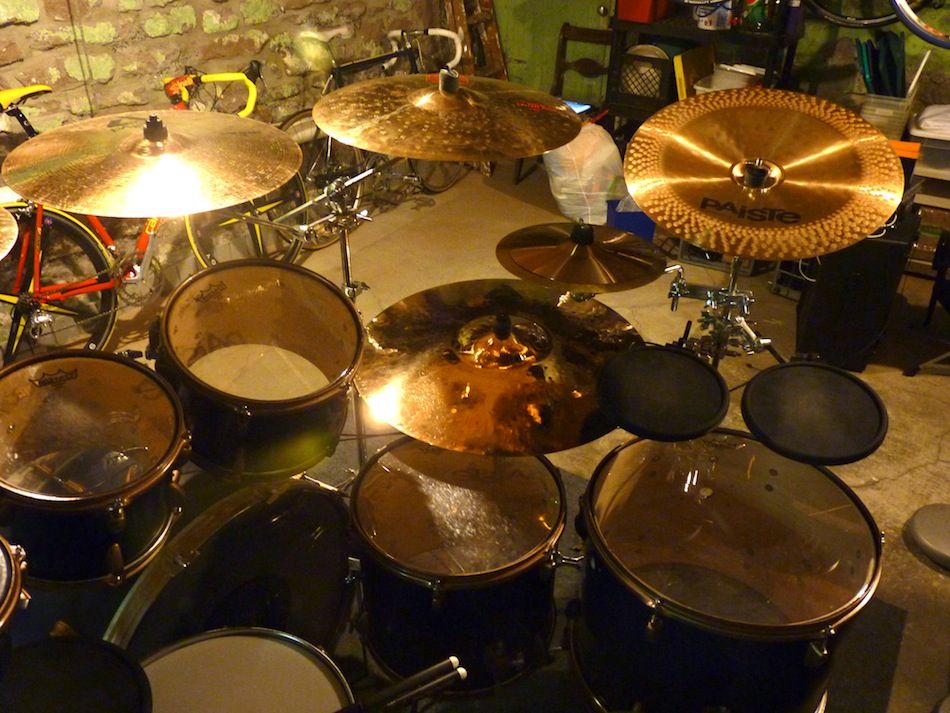 The unholy mess of wires, clamps, and boom arms on my center-left stand: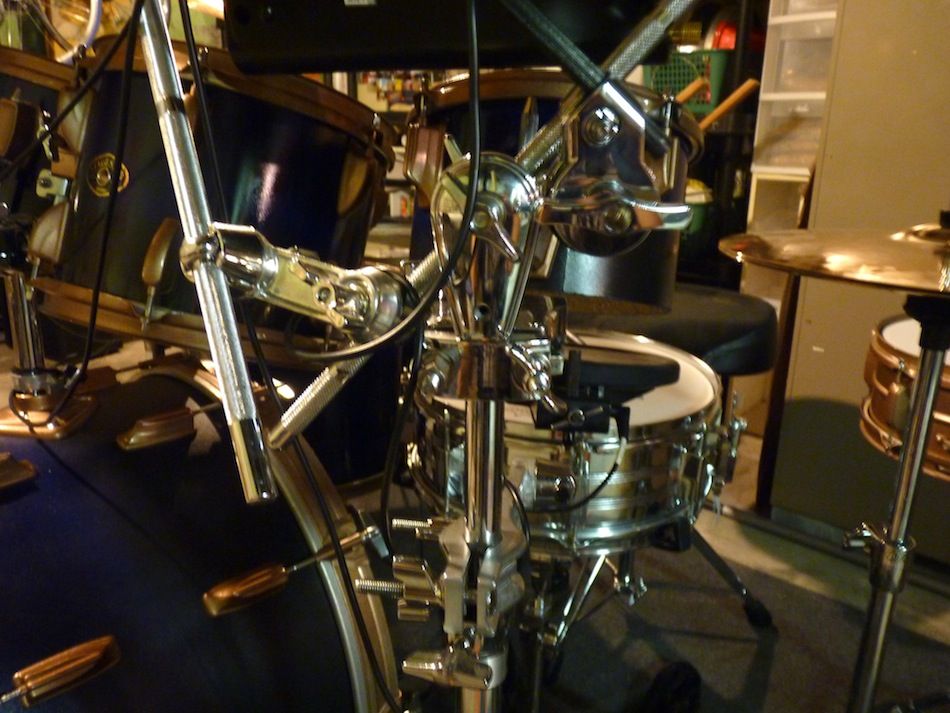 My Snares: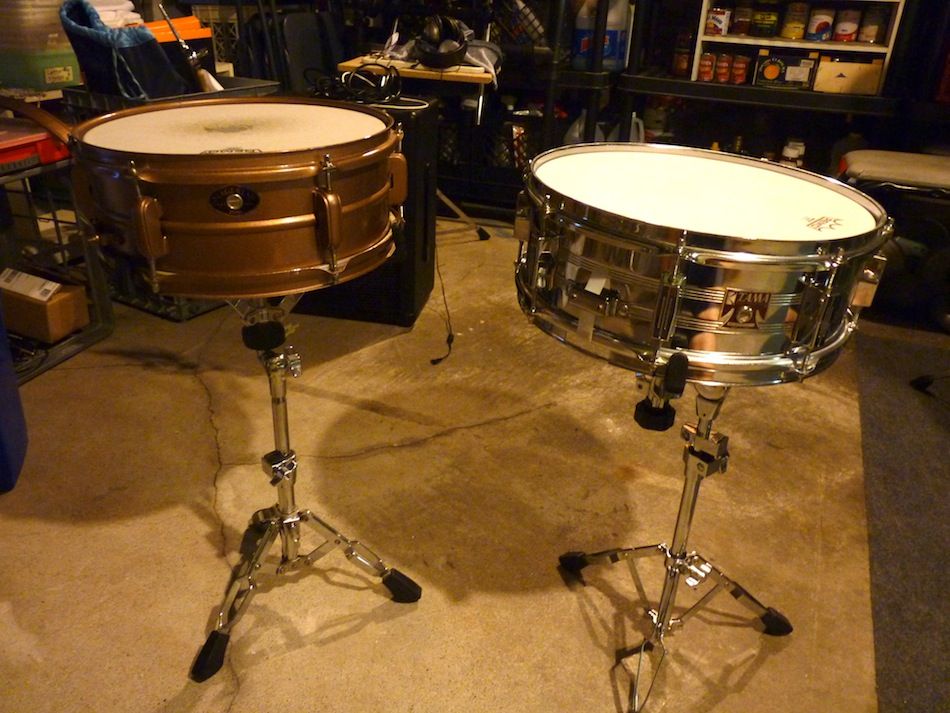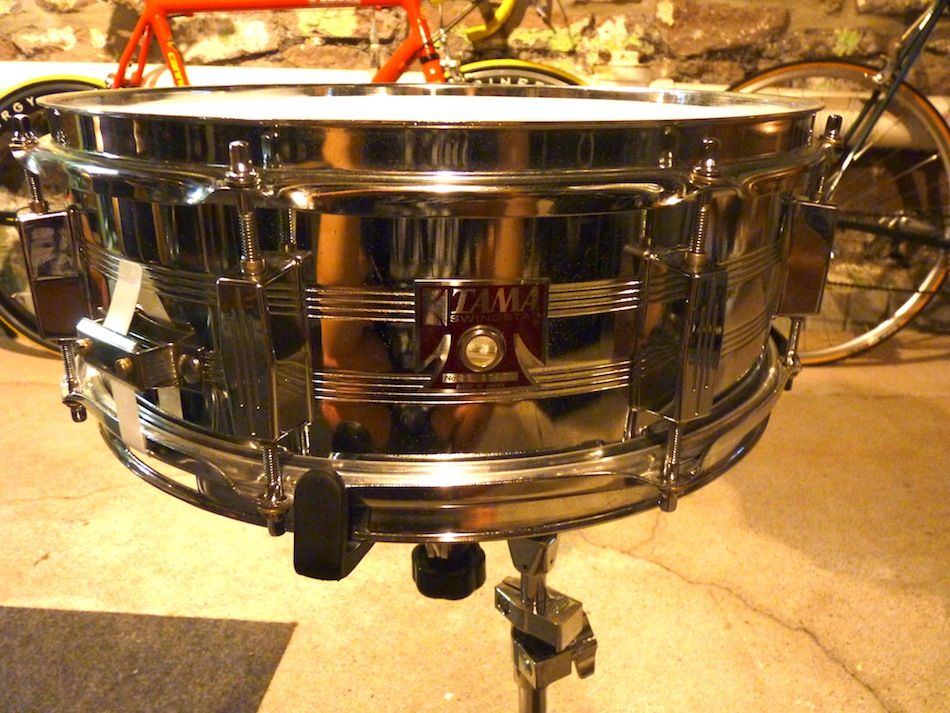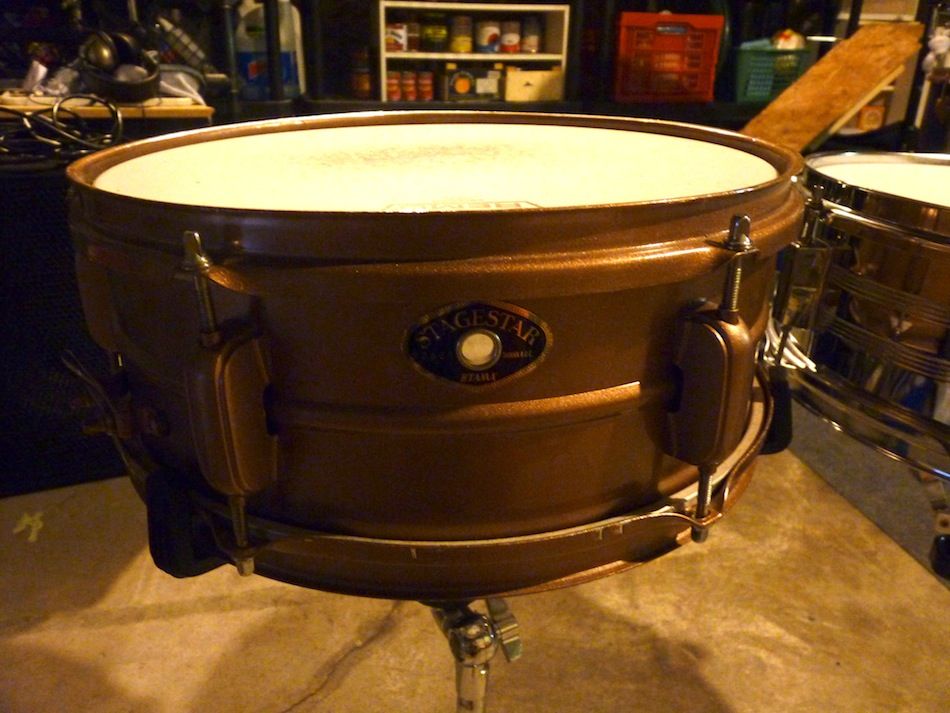 My 18" floor tom, made from my old Stagestar bass: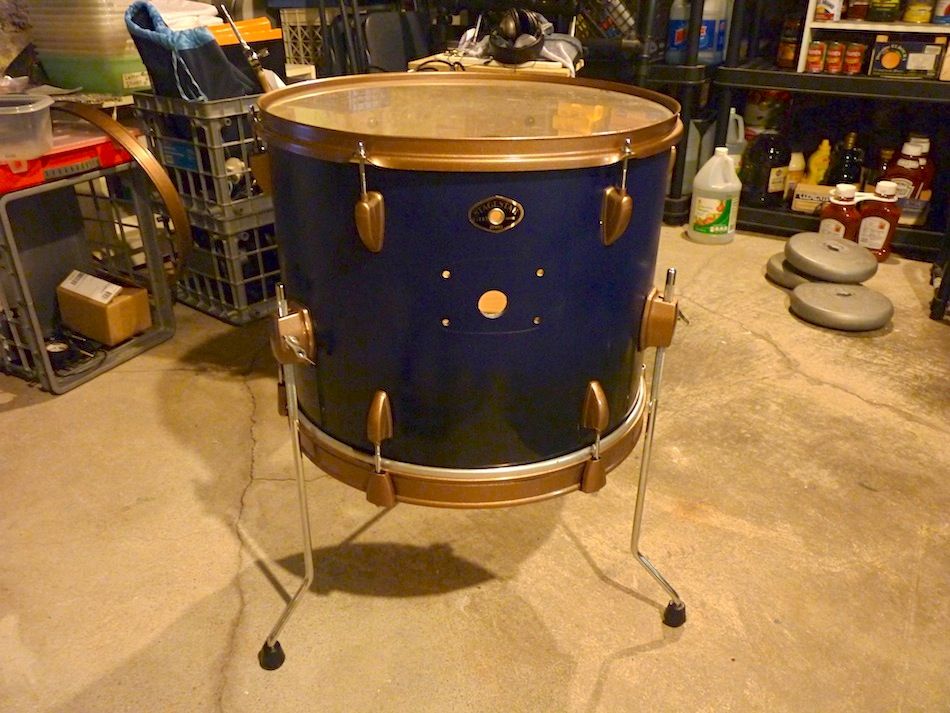 My custom splash stack, note the ten 1/2" holes drilled into the 302 Plus to prevent airlock: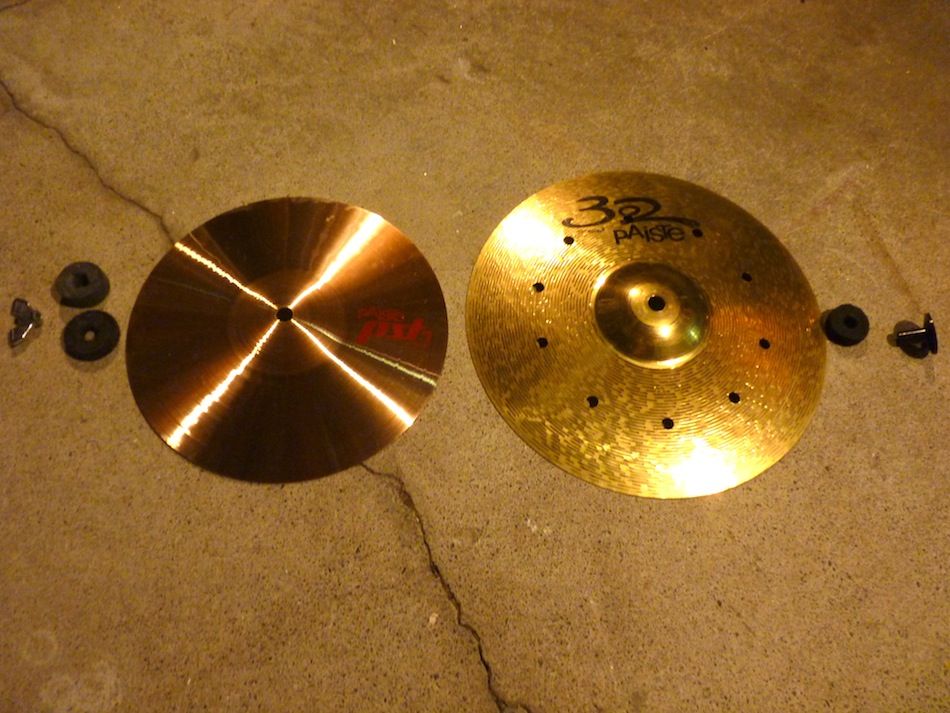 The jewel of my drum collection, my 22" Sabian Neil Peart Limited Edition Steampunk Paragon Ride (#169 of only 300 made):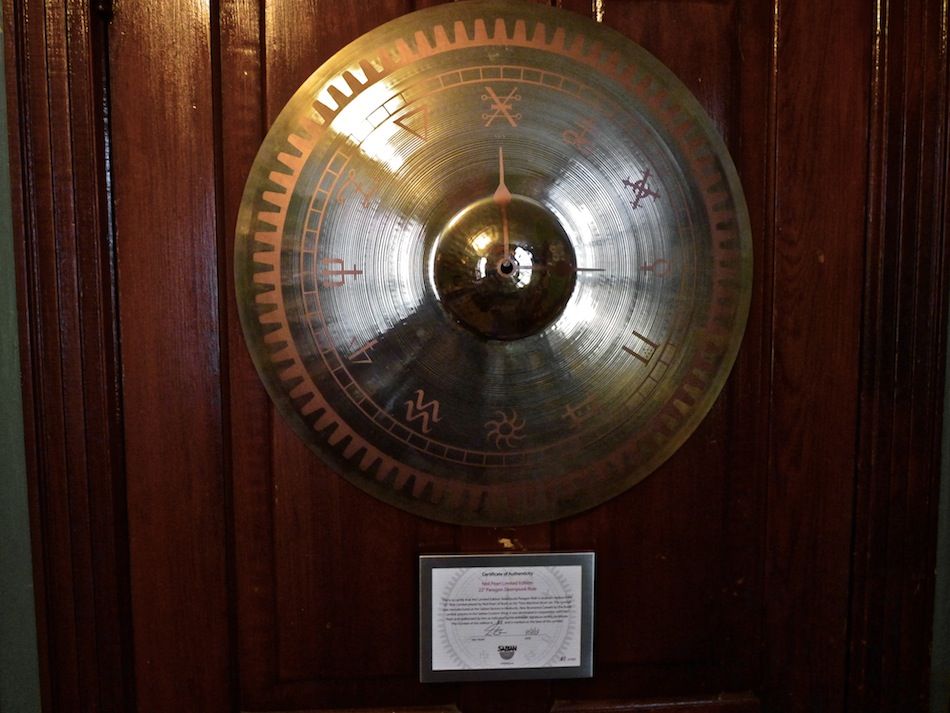 The Certificate of Authenticity signed by "The Professor" himself!: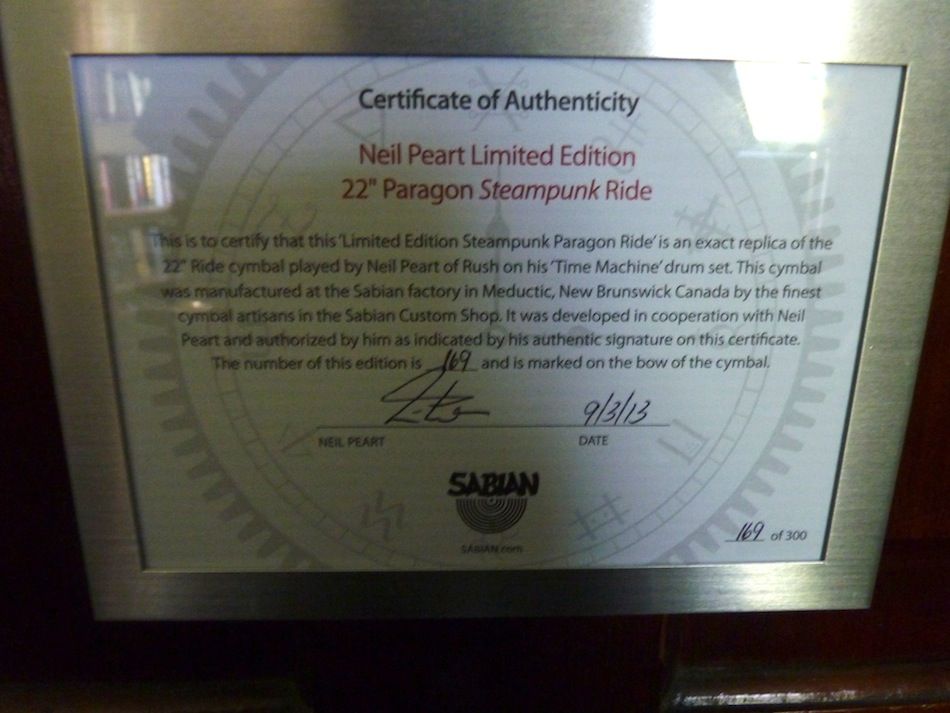 And now, my kit through the ages...
Spring 2007 - Fall 2013: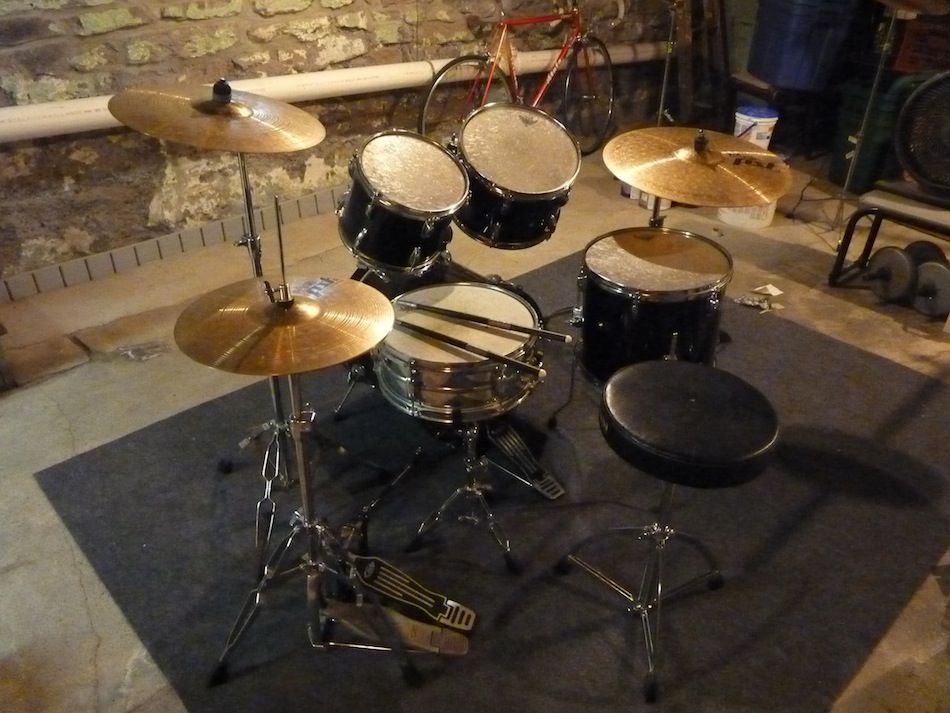 Fall 2013 - Spring 2014: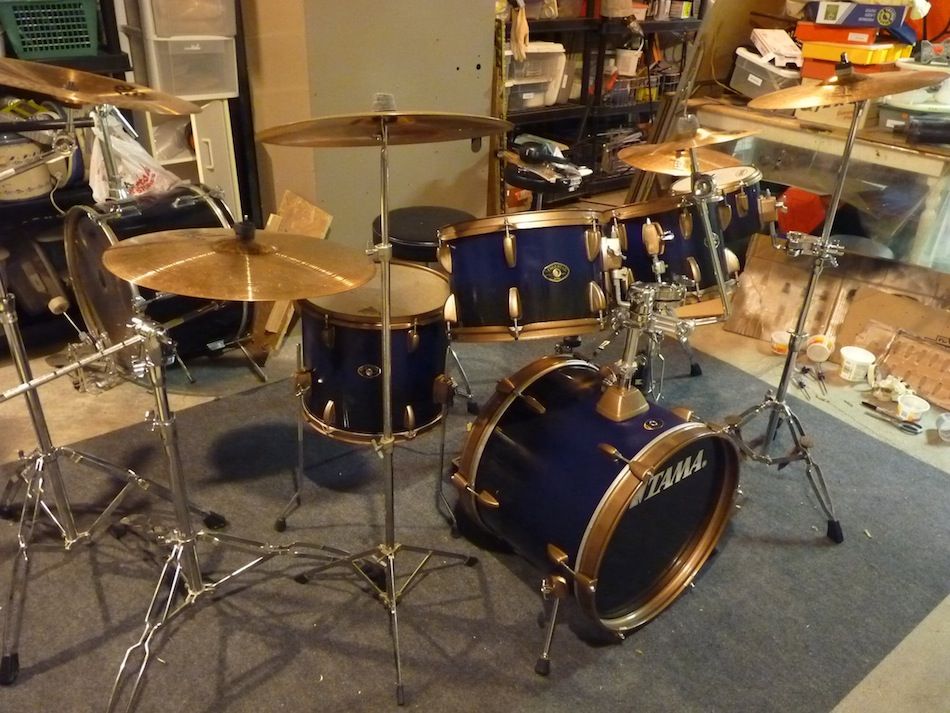 Spring 2014 - Spring 2015
Summer 2015 (Ultimate Form):