Just got these in the mailbox!
First is an old stave one bought from JTP kind of 7 years a go, at the time i've tried to build a snare by myself, but i wasn't satisfied, so i gave it to an italian drum maker and he turn it into this Bat snare - thin stave shell (oak and purple heart) 7x14, all black nickel hardware. The tone is full of body and it sounds best with a medium tension. Overtones are just a little bit controlled.
The second one, the Joker snare, is a 5,75x13 in USA hard poplar thin stave shell-all gold shell hardware. This one has body too and the medium-high tension i believe is the best, full of overtones, but not really that boring ones. I Like this a lot!
[IMG]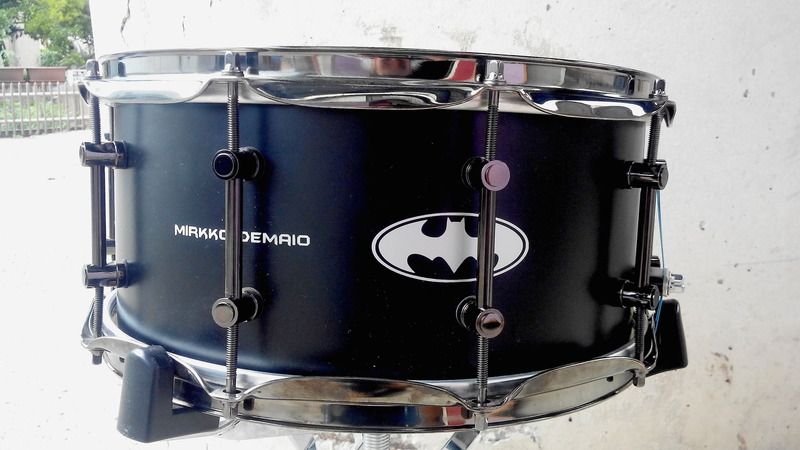 [/IMG]
[IMG]
[/IMG]