A happily married father of four living out my dream. I have been in several small bands around Orange County when I was younger. I never really got too into that. I spent many many years playing cover songs by my self.
Today I play at a big church up here in the High Desert. I also play with a bunch of guys doing weddings and small private gigs. I love all types of music. I own a small automotive shop near our home in my local town.
We learn about 15 to 20 new songs per year at our church. Plus my gig guys throw new stuff at me all the time to learn. So I have this practice kit set up so I can learn the new songs and perfect ones I already know. Having the V's make it real easy to play any time of the day or night. This is a mix of a TD8 and a TD10 head units. I have the basic kit set to the TD10 and add a few pieces to the TD8. I also use the TD to trigger percussion loops in and out of songs.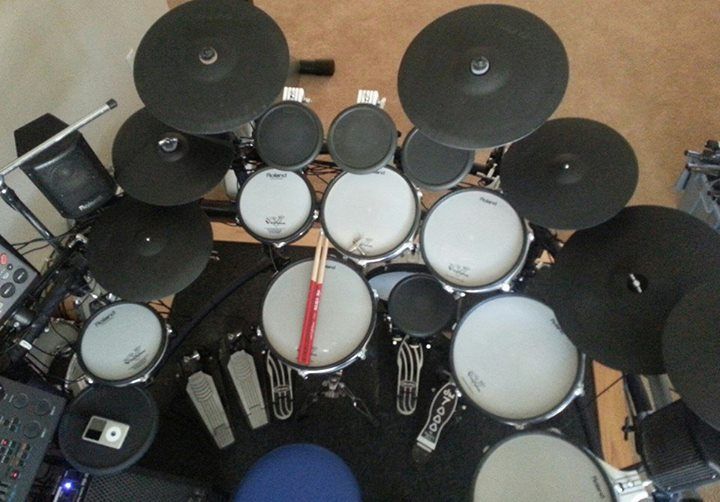 I used to own this DW collector series kit. It came as a 5 piece when I purchased it in 02 from Guitar Center so I sent a tom to DW and had them build me a matching 8" tom and a matching 14" snare (snare not shown in this pic). So it is now a serial numbered 7 piece. One of a kind! I sold it to my church as they made the transfer from electric to acoustic. But I get to play it all the time still! Sweet gig.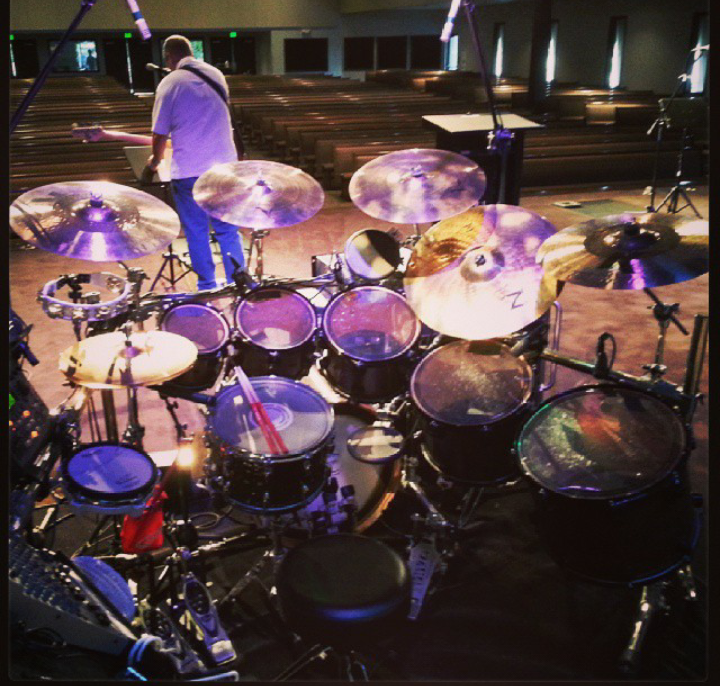 After selling my coveted DW's I bought this cheap Gretsch kit so I had something to play on for gigs.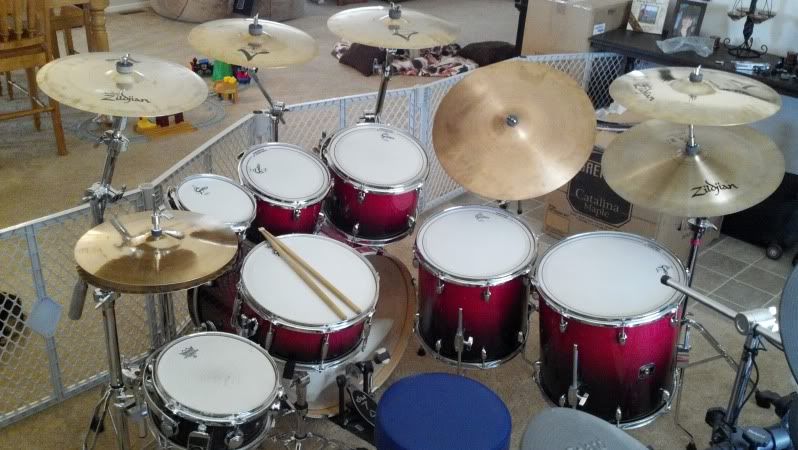 However, I hated the stock heads. So some new G2's and here is how I set it up for gigs.
Hi to everyone!