Hey guys, so I have several different drumsets, cymbal lineups, etc. But my main lineup that I use for recording and "important" gigs, as well as my personal favorite set, is my Sonor 2001's. Bought these in 2004 while in high school, barely had any money for budget cymbals. Over the next couple of years I bought the cymbal lineup, and since 2006 I've had the same exact setup (I mark all my cymbal stands and drum rug so its always the same everytime). Here are a few pics from the past 7 years or so.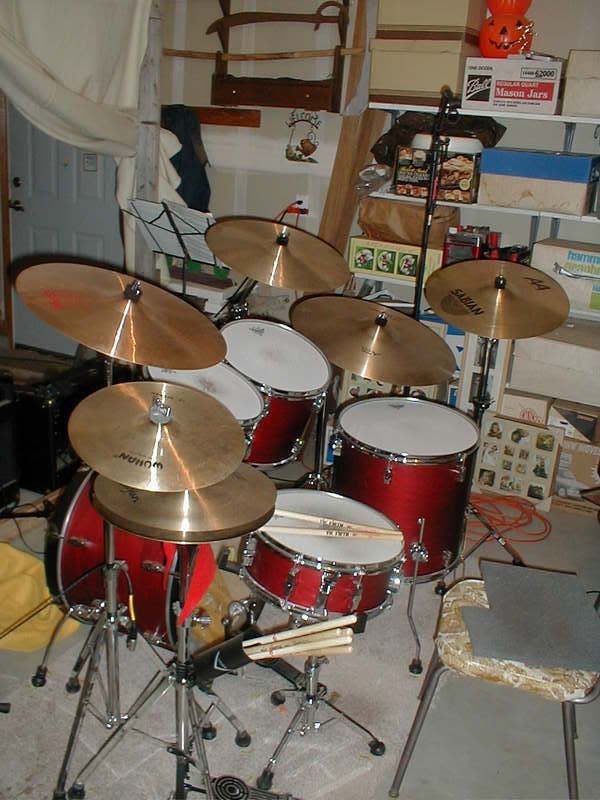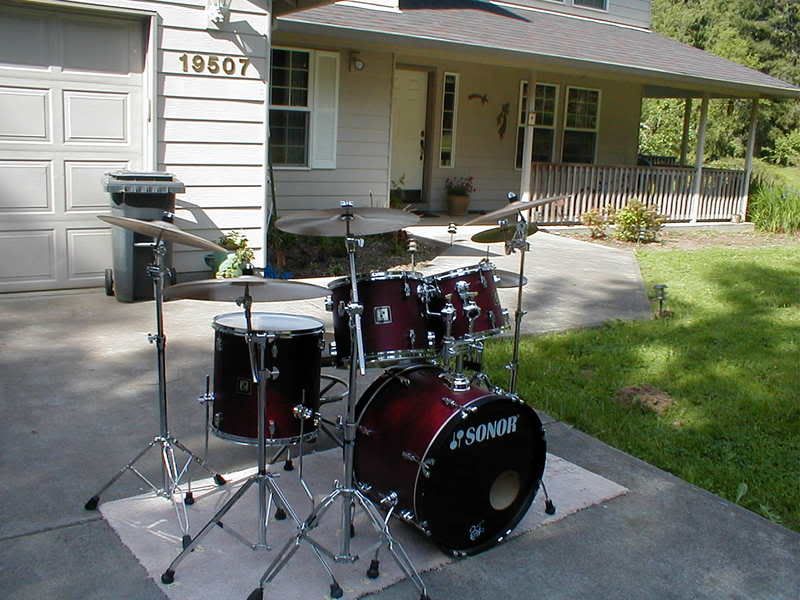 I've been using an antique brass snare made by a local drum shop (Rhythm Traders) for the past 3 years, it really matches the color of the rest of the set. Its only in the top (most recent) pic, the rest are older with the stock snare, which I still occasionally use for recording if I want a lower tuning.
Now, admittingly my 2002 crash cracked about a year or two ago, so I purchased another one, same exact model. The one in these pics are the original one, which I still have but don't play because of the damage.
Currently my heads are Remo Coated Reverse CS Dot on snare, Remo Coated Vintage Emperors on Toms, and Remo Clear CS Dot on Bass Drum.
Cymbals
14" Zildjian A New Beats
12" Wuhan Traditional Splash
18" Paiste 2002 Classic Crash
18" Amedia Traditional Paper-thin Crash
18" Sabian AA Medium Crash
22" Zildjian A Ping Ride