Just got my new bags. Have had the snare bag for quite a while. These bags have semi ridgid foam all around with nice handles and shoulder straps. Very plush interiors. Love em. These bags are well worth a look. Seem like great protection. Worlds above my gator soft cases. More like a flexible hard case.
Pardon the inelegant setting!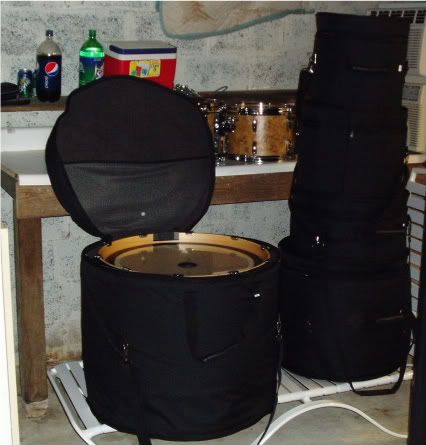 This is why I got them.