Retry:
So, more pics time. These ones are from a bigband gig in the Bimhuis (probably known to jazz connaisseurs) in Amsterdam: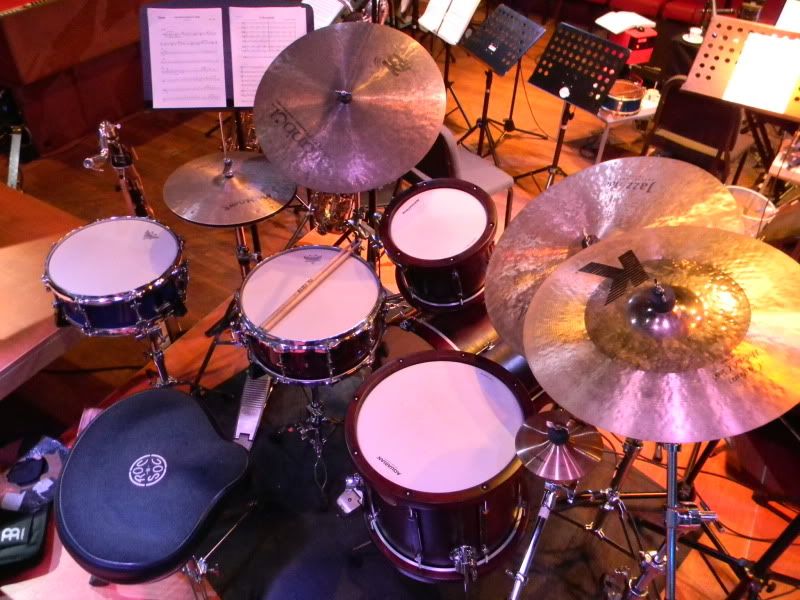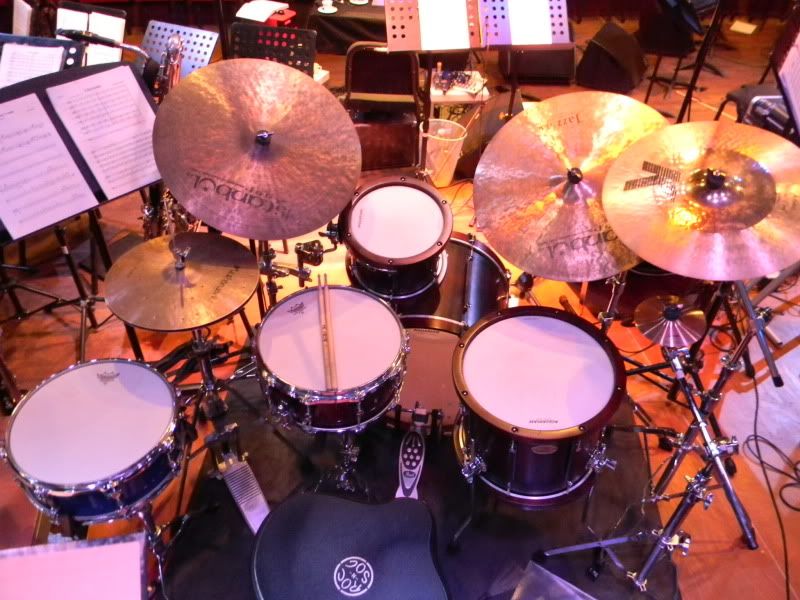 And the full cymbal setup for this afternoon's studio time: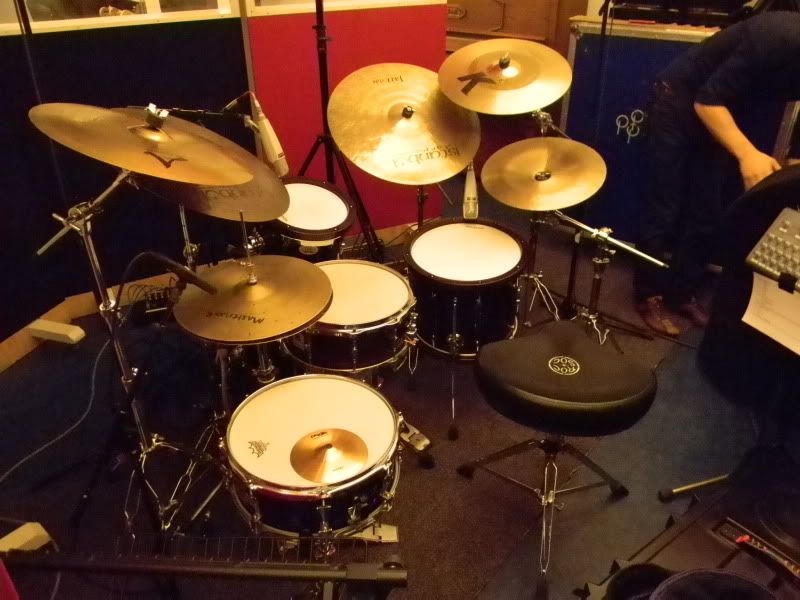 I am a very happy camper having this baby around. It worked extremely well, both in the studio and on stage, performing best in bigband setting. The kit has a very organic, woody sound that blends in nicely with my little brother's vintage Fender and the horn section. The studio technicians were also very happy with the absence of disturbing overtones and the sidehole for amplification.