Well, as I told you guys, I got a new snare and new toms, so me and my friends decided to take everything off, and then I got the idea for customs. So I'm gonna just do my old steel-snare and my rack toms. Here's some before pictures.
All of em, you can see I got the snare's holes covered.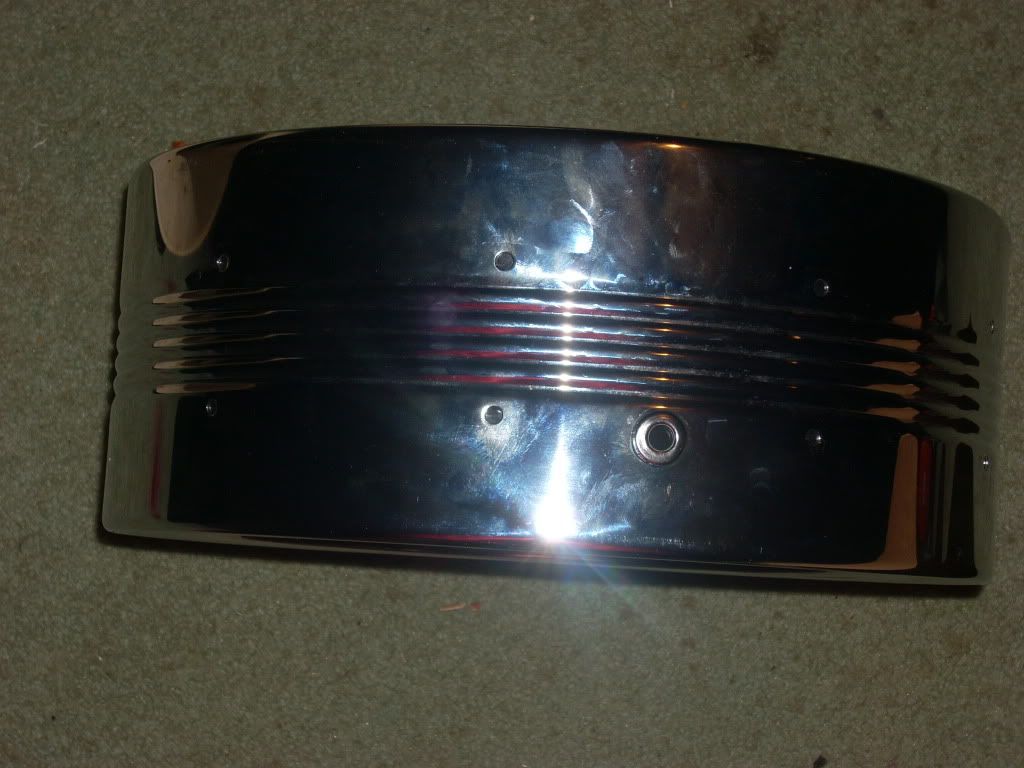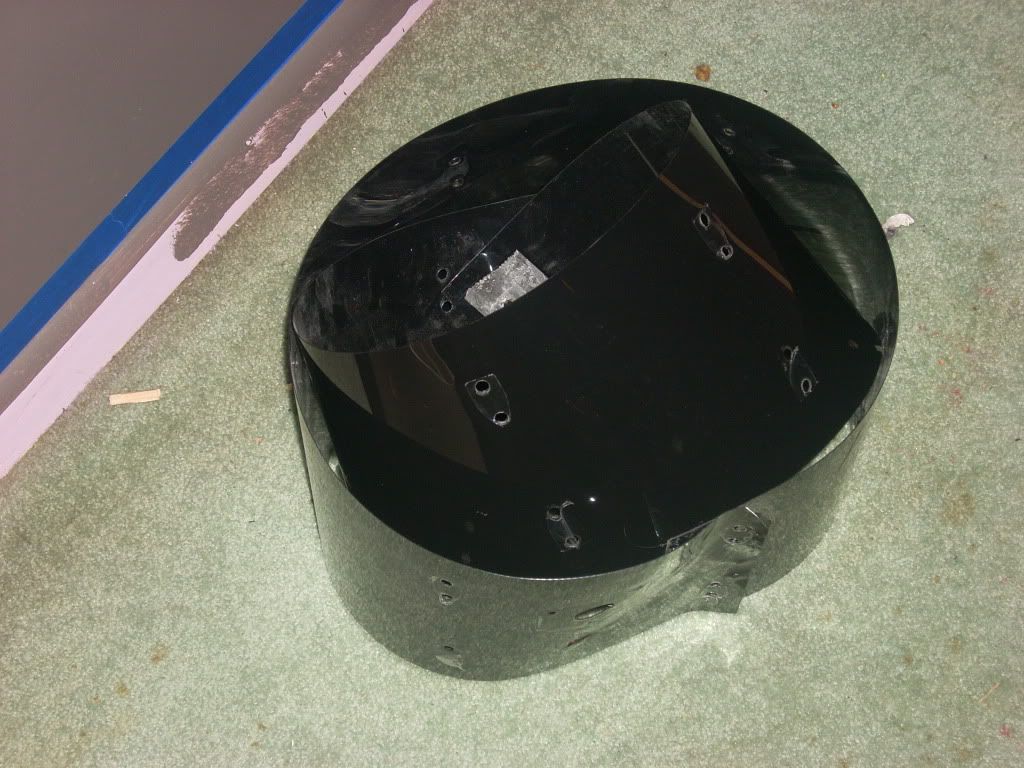 the old wrap
just the snare parts - i got bags and bags. and that screwdriver (which permantley scarred my hand getting the drum wrap off.)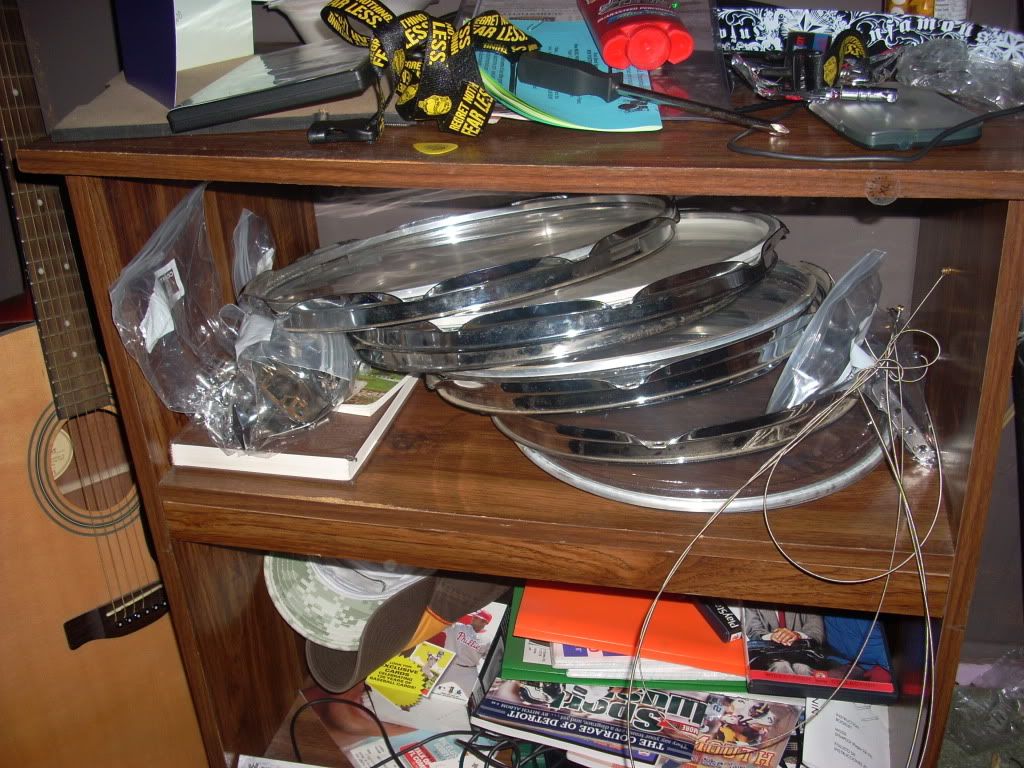 rims/heads, bags of hardware, and hardware for my friends bass guitar im working on.
so there's what i got, i'll update you guys if you'd like. If anyone, ANYONE has a bass drum or a floor tom, any kind they'd be willing to sell me (or donate, that'd be cool.) I don't care really what kind, at all, please let me know.