Mines at 9:00 and either flat, or slightly tilted forward (angled toward the tom).
I play all over the head depending on the sound I want.
I think the height should be where you are comfortable and can play what you want.
Mine stuff has been higher in the past, but my hand position and stoke were different than they are now too, so it depends on what and how you are playing.
My snare has always been even, or slightly above (no more than 1/4-1/2" difference) the floor toms (which are flat), so if/when I decide to move stuff, I move all of it.
I always put the logo on the head where the strainer is too. That way I can pop it on the stand without even thinking about where it sits.
pic on my rehearsal kit: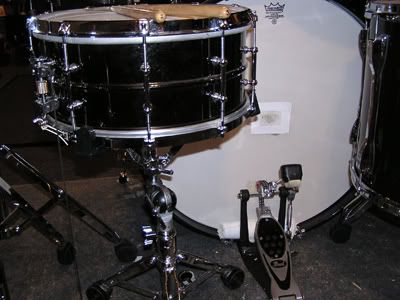 I also always attach a drum key to a long string off a lug too. That way I have a key within easy reach and never have to worry about where it is!
I don't think too much though can be put into this stuff, as long as it helps the end result and doesn't get in the way of your playing.